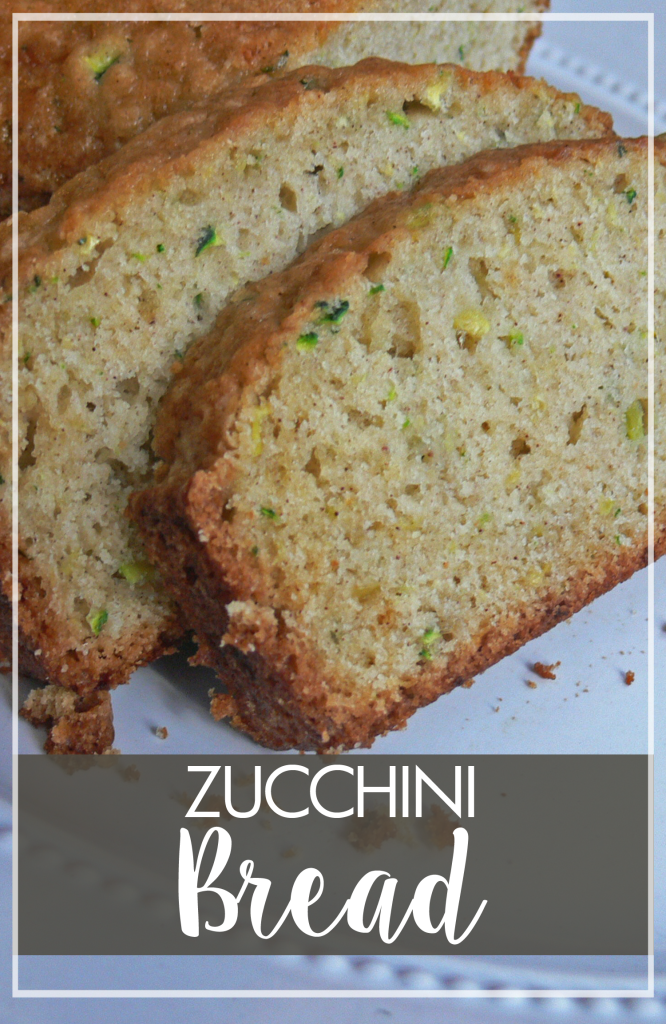 Zucchini + Bread is the way to a girl's heart. More specifically Shannon's heart. I love bread and zucchini dishes get me hyped up. Needless to say, I was excited for this recipe.
When we initially picked this, I browsed over it quickly and saw "bread" and "zucchini." I actually thought we were making breaded/fried zucchini. Oops.
I was disappointed for a hot second, but then I got very excited to try something new.
Here is what Marguerite had to say: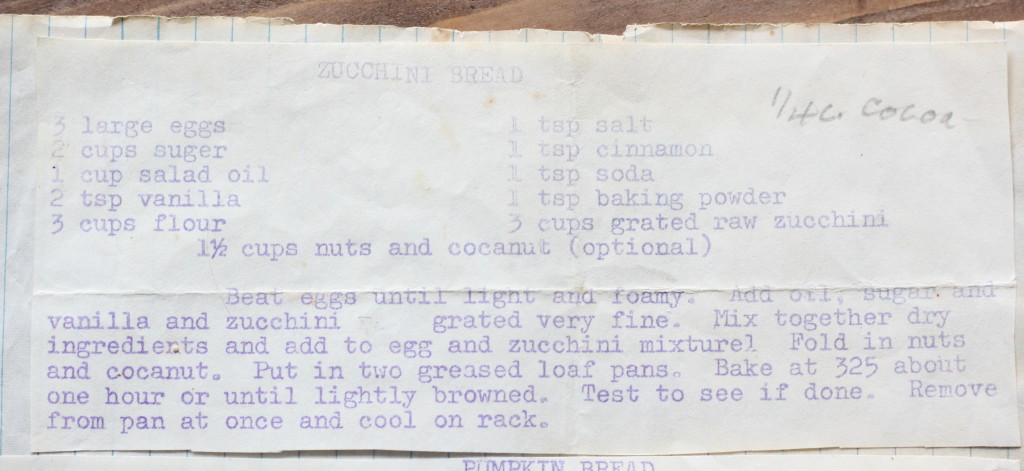 The best way to describe this bread is a flavor-packed, fluffy slice of deliciousness. Seriously, if you want an appetizer that's rich and easy to make, try this zucchini bread.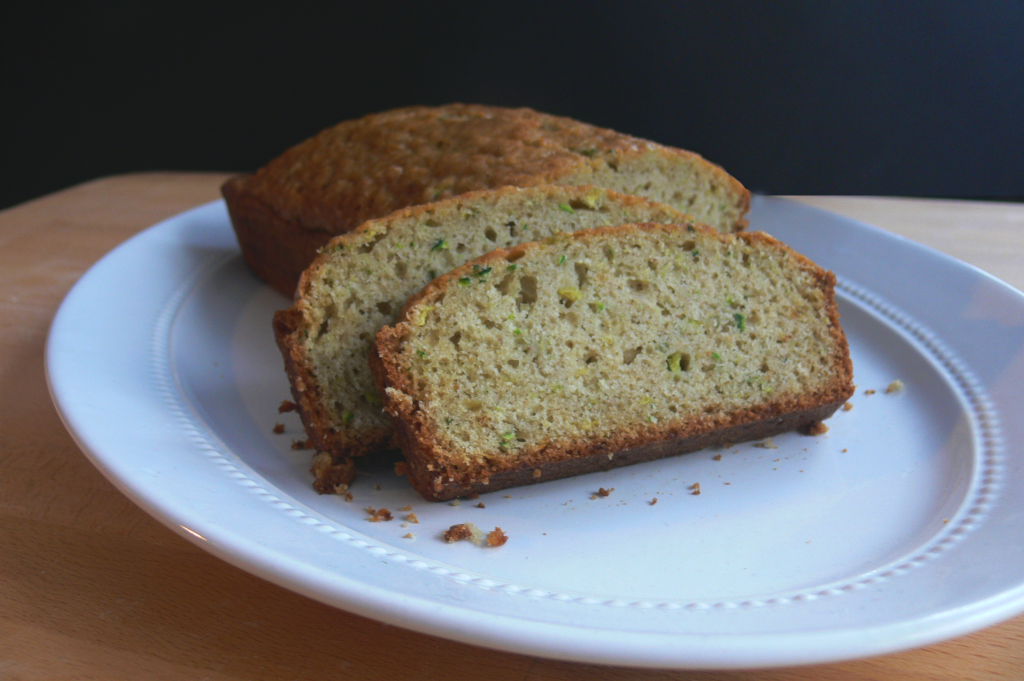 Not only did we enjoy this zucchini bread, but we shared it twice with friends and family over the past month and it was a smash success both times.
Aaron took the leftovers of our first attempt to work and his co-workers raved. Then we hosted my parents and Aaron's mom for dinner so that we could share some of the cool things Marguerite's book has been teaching us. Again, the bread was a hit. The other dishes were also enjoyed, but more on those later.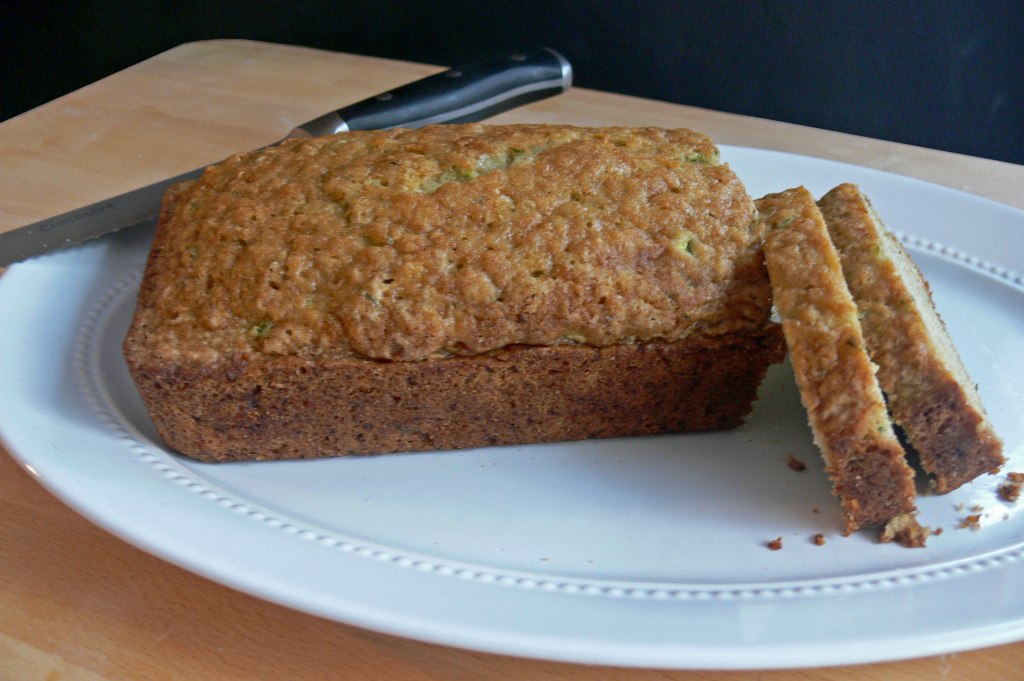 Our favorite thing about this bread was how easy it was to make and how moist it turned out. Based on our very limited cooking knowledge, we believed achieving moistness in bread to be a difficult thing to do. If that is the case, this zucchini bread recipe is the exception.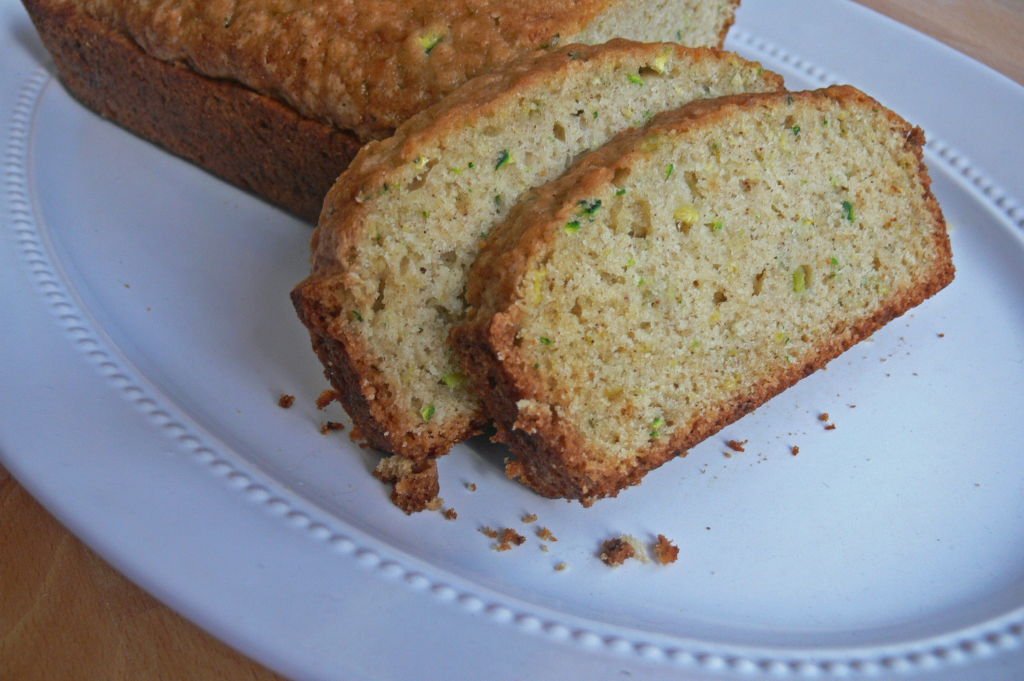 As much as I love zucchini dishes, I actually felt like this was just a little too heavy on the zucchini flavor. Say what? I guess I was expecting more of a bread with a hint of zucchini, instead of the packed in flavor this bread delivers. It may just be a personal preference as well.
Aaron loved the consistency of the bread. Each time we made it, he was in charge of zucchini prep and felt chopping it then blending it was "tedious." I think he just wanted to try it sooner…
Other than a somewhat laborious prep (if you have a food processor, this won't be as much of an issue) this bread is very easy to make. Once you've got everything chopped up, it's as simple as mixing and throwing it in the oven.
Servings

Prep Time

2

loaves

30

minutes
Servings

Prep Time

2

loaves

30

minutes
Servings

Prep Time

2

loaves

30

minutes
Servings

Prep Time

2

loaves

30

minutes
Grate the zucchini to whatever thickness you'd like. For this, very fine works best.

Beat eggs until light and foamy.

Add oil, sugar, vanilla, and grated zucchini.

Mix together dry ingredients and add to egg and zucchini mixture.

Put in two greased loaf pans.

Bake at 325 degrees for 45-60 minutes or until lightly browned. Test to see if done. Remove from pan at once and cool on rack.