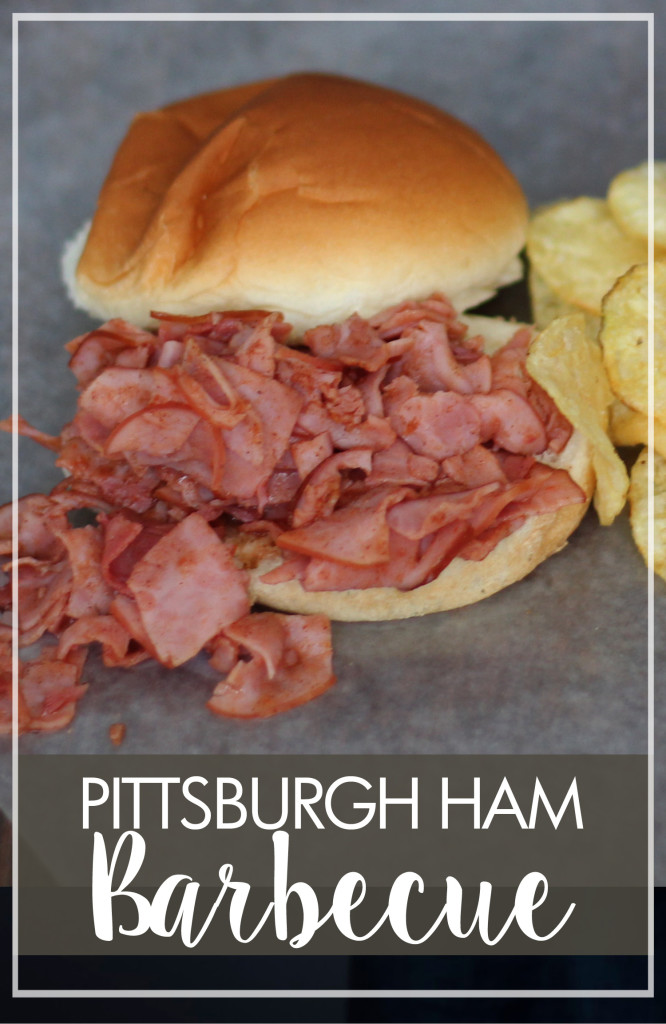 Chipped chopped ham is a Pittsburgh culinary tradition and one of those unique regional things you just can't find anywhere else. So the fact that we made this recipe from Chicago was a little difficult. Oh? You're not familiar with the term "chipped chopped ham?" Allow me to explain…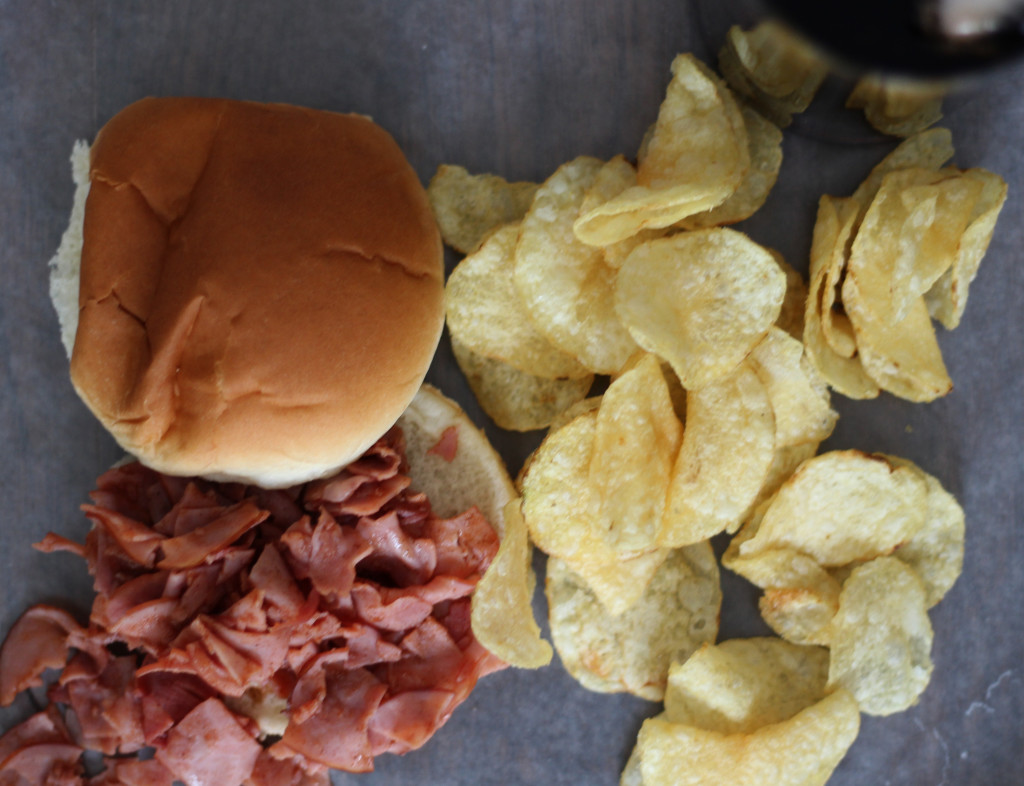 According to Isaly's, the premier deli meat supplier in Pittsburgh, chopped ham is made from ham chunks and seasonings, all ground together and then smushed into a loaf. Then, it's sliced super thin, making it both chipped and chopped. We found thin deli meat very easily, but we could not find chopped ham! We totally could have had some shipped to us here in Chicago, but we have poor planning skills, so we had to settle with ye olde thin ham.
Here is what Marguerite had to say: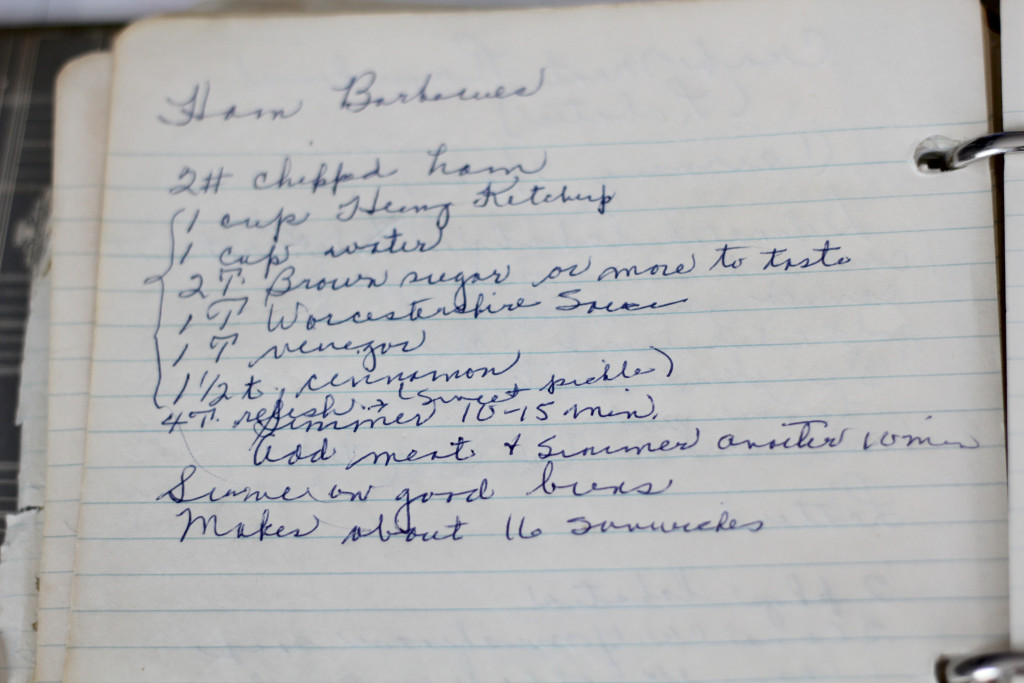 Though it wasn't in the instructions, Aaron decided to cube the ham. Cubing it certainly made it easier to "stuff" the buns more and get more meat on the sandwiches. I highly recommend this extra step.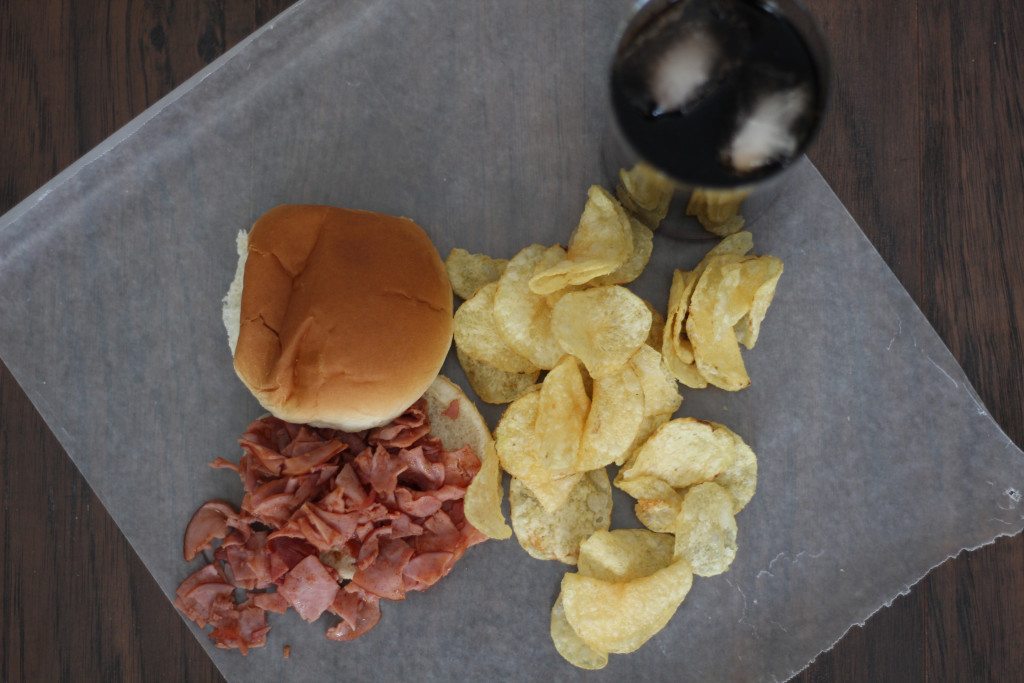 For as simple as the sauce recipe was, it certainly packed a lot of flavor. We we're both huge fans of these ham barbecue sandwiches and we're planning on making them frequently (and maybe ordering some chipped chopped ham from Pittsburgh.) Serving them with some potato chips and Pepsi was *muah*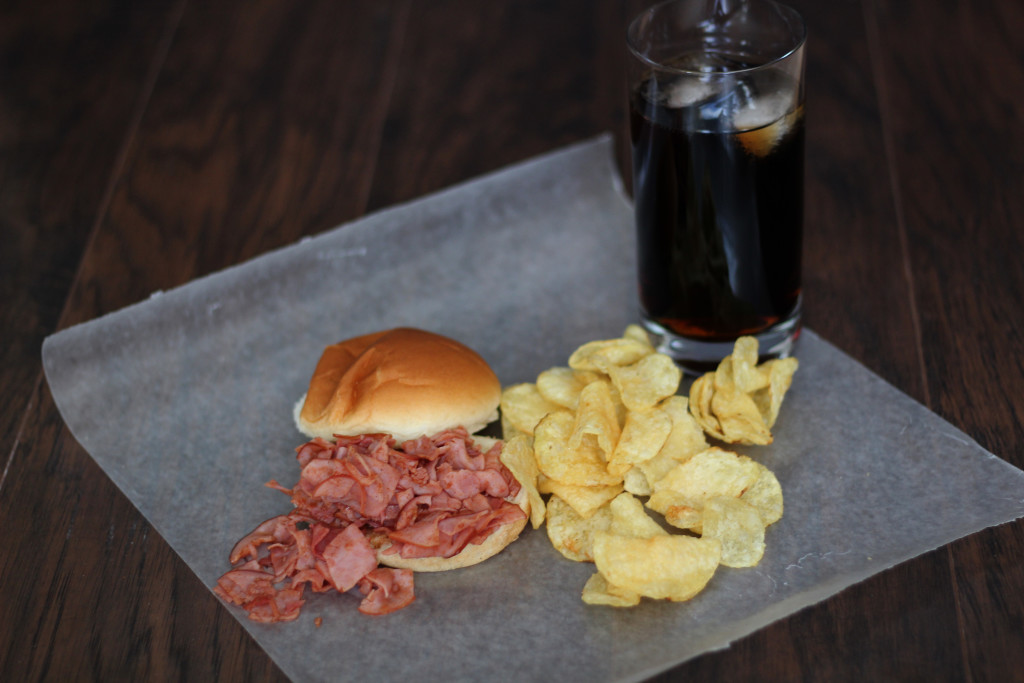 Her note about purchasing "good buns" for the sandwiches was ignored by us and boy was it a mistake. The barbecue sauce makes the buns beyond soggy. If you're going to make this, get good buns. Also, it's very important to use Heinz ketchup in the sauce. Again, it's a Pittsburgh thing…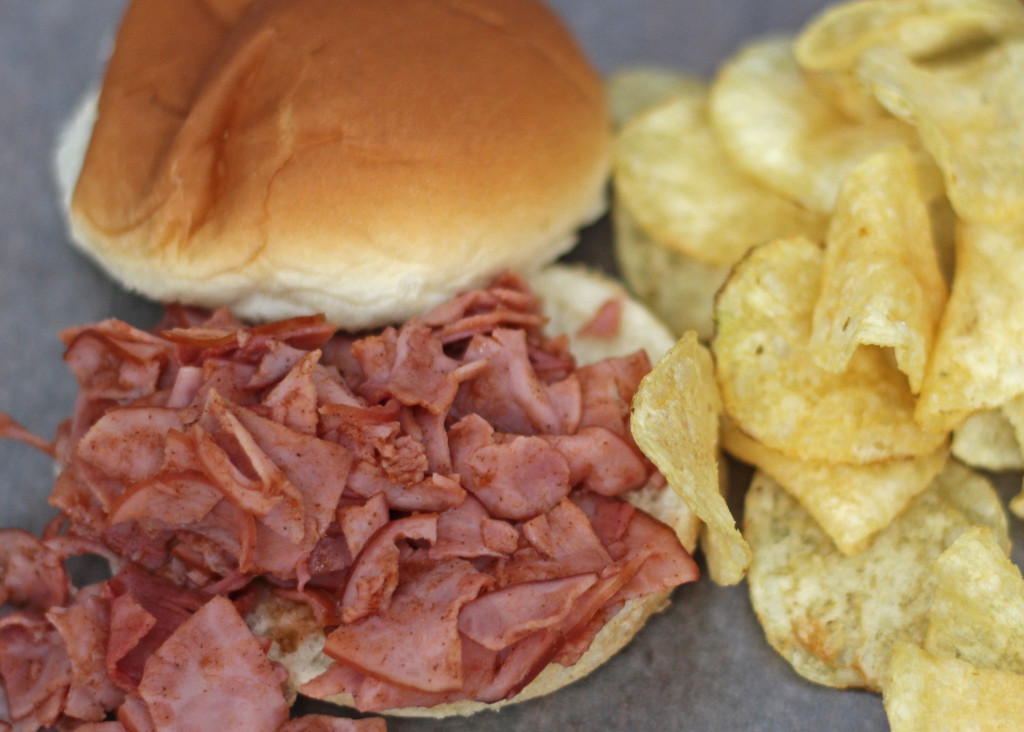 If you're outside of the Pittsburgh area and don't want to ship chipped chopped ham in (I totally don't blame you if you don't) the regular, thin sliced ham you can pick up in the deli section worked just fine for us. Now go enjoy some ham n'at!
Servings

Prep Time

8

sandwhiches

5

minutes
Servings

Prep Time

8

sandwhiches

5

minutes
Servings

Prep Time

8

sandwhiches

5

minutes
Servings

Prep Time

8

sandwhiches

5

minutes
Combine the ketchup, water, brown sugar, Worcestershire sauce, vinegar, and cinnamon.

Put the barbecue mixture into a saucepan and simmer for 10-15 minutes.

Add the meat and simmer another 10 minutes.