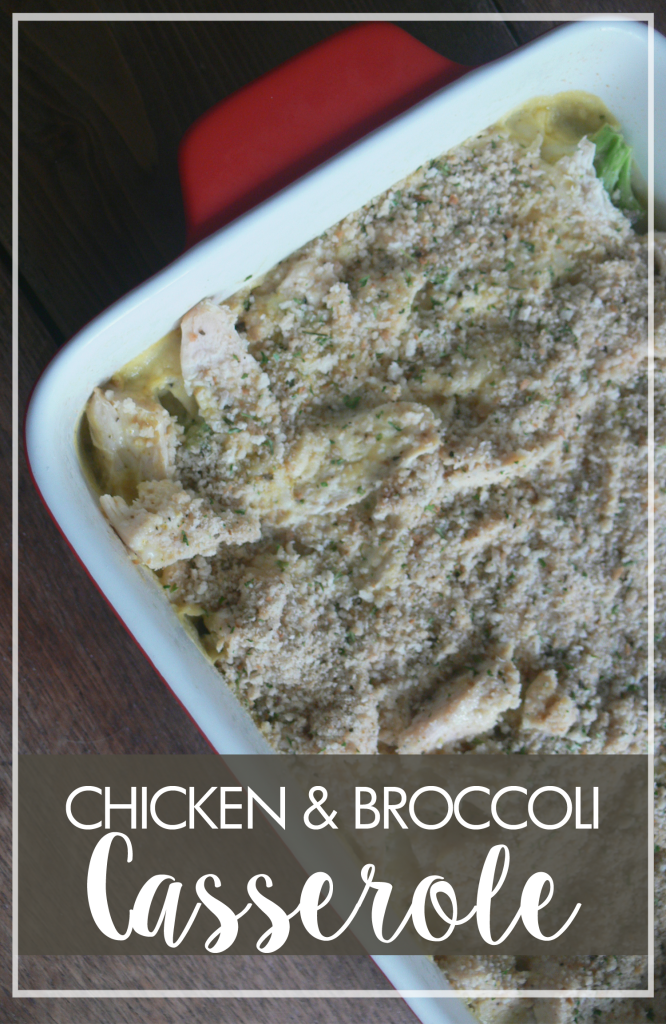 This recipe was a great place for us to start in the cookbook. It was easy, fast, and great for these chilly nights. It's basically a left-overs casserole, which is going to be a great thing to try again when we don't feel like eating the same thing two nights in a row.
Here's what Marguerite had to say about it: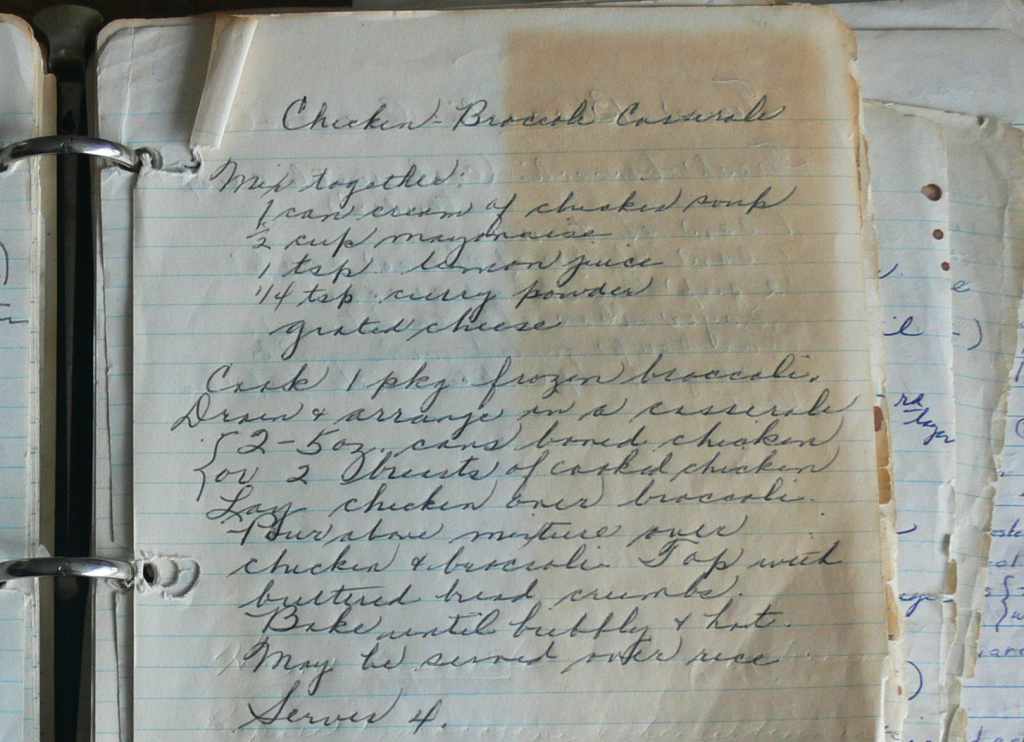 Isn't her handwriting beautiful?
We were kind of confused for about two seconds until we realized the chicken needed to be pre-cooked. Thank goodness Aaron's mom is just a quick phone call away to clarify. She explained Marguerite used this as mostly a left-overs thing. So we had to go through the extra step of cooking and slicing some chicken.
We chose to do a very basic chicken in olive oil in the oven, since we figured the casserole would provide tons of flavor.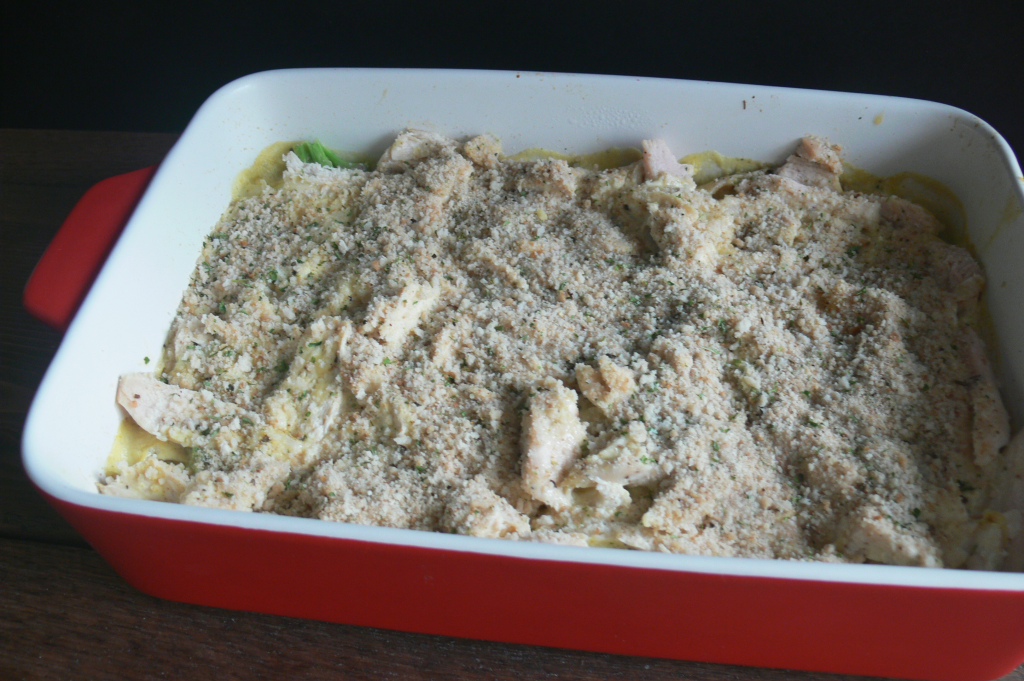 Modifications we made from the original: We choose to layer the cheese on top of the broccoli instead of adding it to the casserole mixture.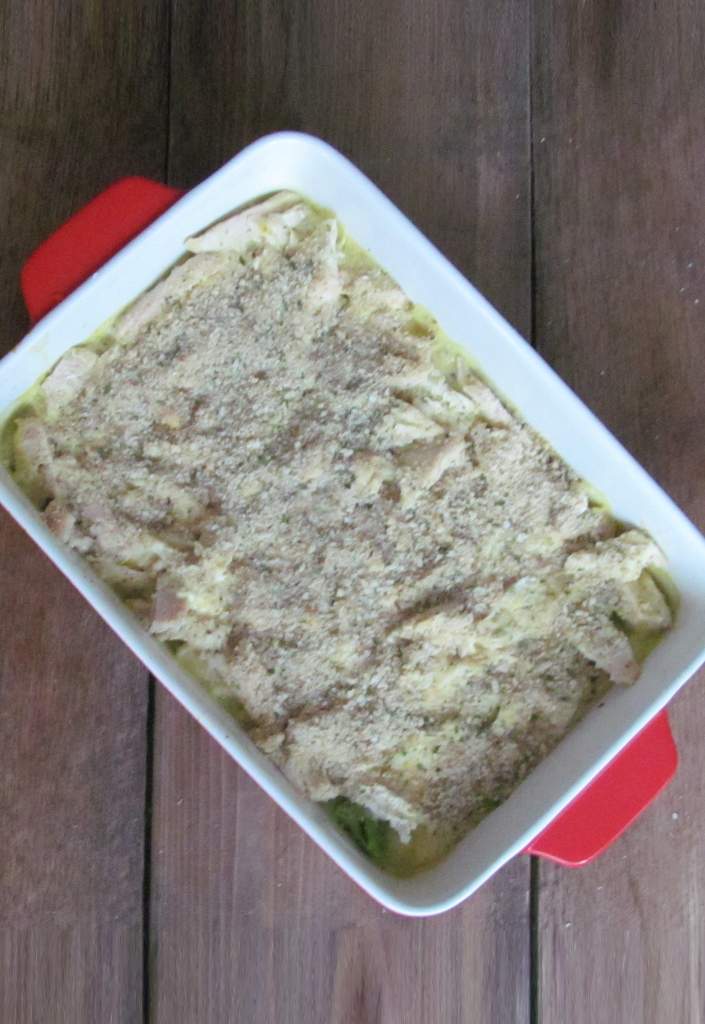 The soup mixture left me (Shannon) feeling a little nauseous, as it did not look appealing when being mixed. Once cooked over chicken, however, it was amazing.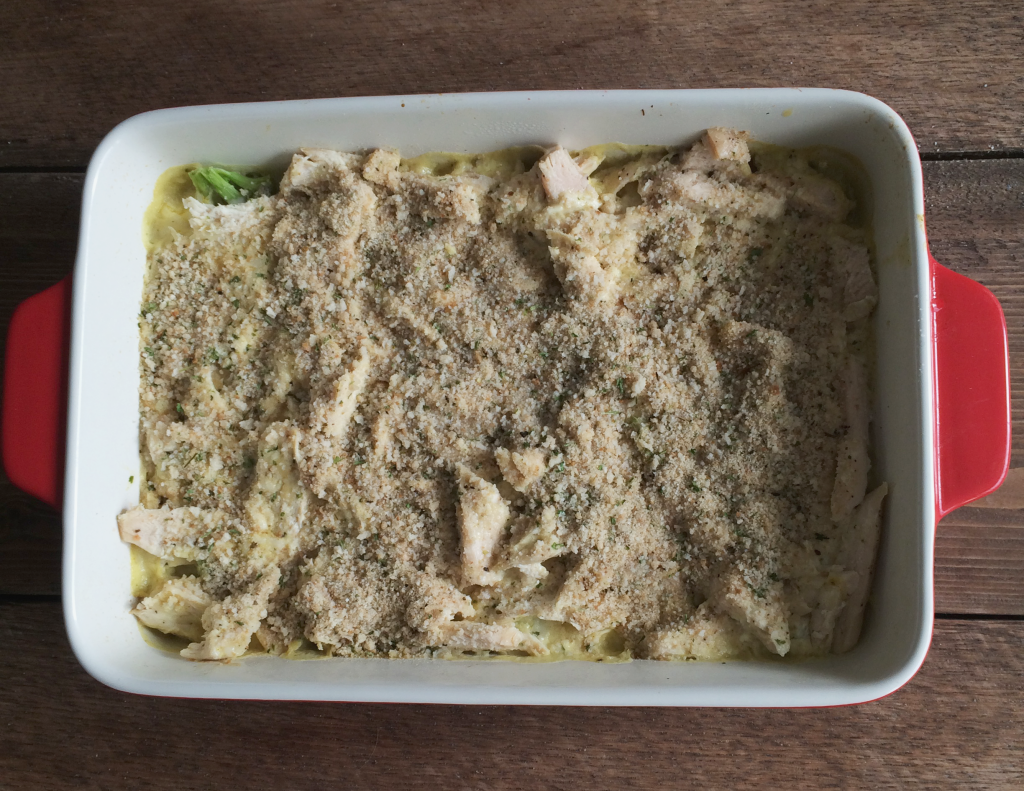 Overall, we really liked this one. It was comfort food and delicious. It would have tasted better if the entire bag of broccoli we used wasn't almost all broccoli stems. Aaron especially love the extra kick from the curry powder.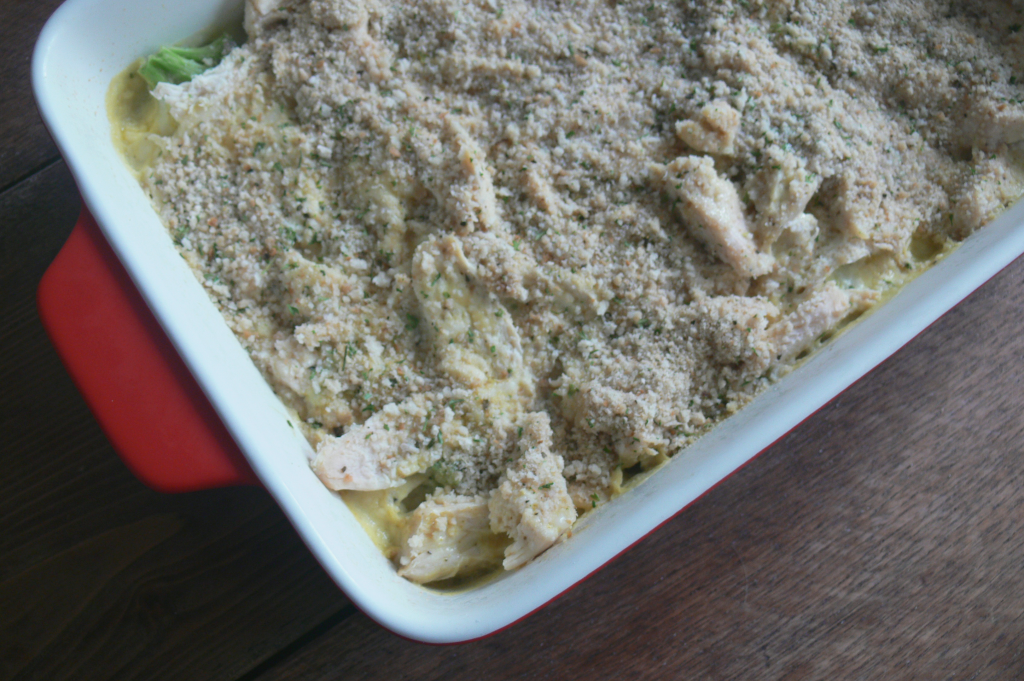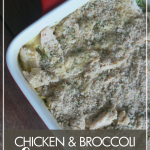 Servings

Prep Time

4

15

(if the chicken is pre-cooked)
Servings

Prep Time

4

15

(if the chicken is pre-cooked)
Servings

Prep Time

4

15

(if the chicken is pre-cooked)

Servings

Prep Time

4

15

(if the chicken is pre-cooked)
If you're not using leftover chicken, cook two breasts to your liking and slice into strips

Pre-heat oven to 350 degrees (farenheight)

Mix together soup, mayo, lemon juice, and curry powder

Microwave the broccoli, arrange in a casserole dish

Layer as much grated cheese on top as you want. In my opinion, the cheesier the better!

Lay the chicken strips over the cheese and broccoli

Pour in the mixture and spread into an even layer over the chicken

Top with bread crumbs and bake for 5-10 minutes, until bubbly and hot
Marguerite recommends serving over rice. We had it by itself and it was delicious.