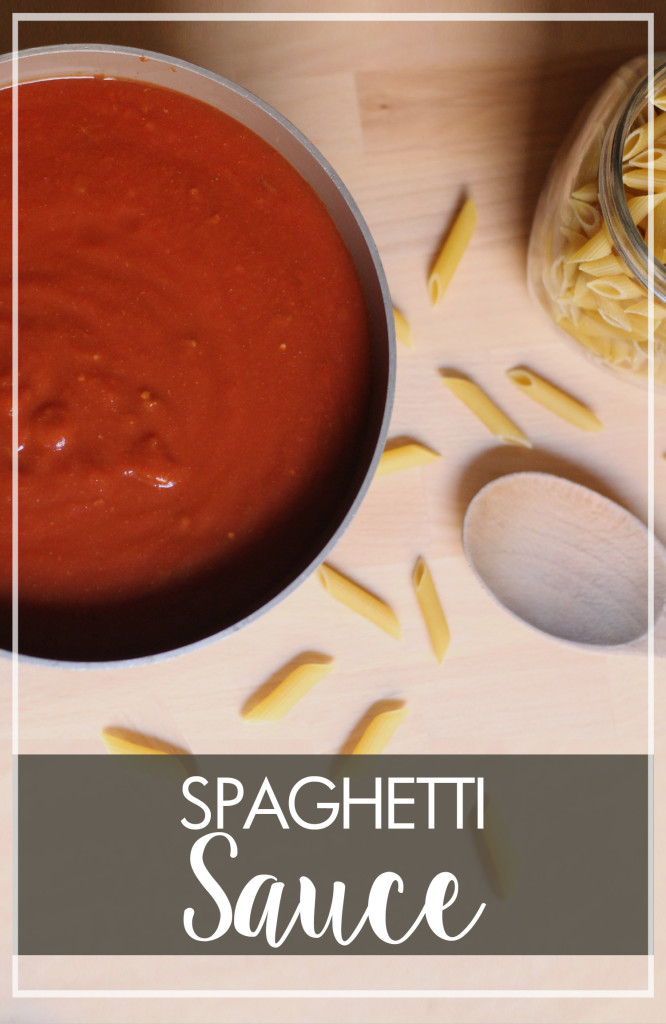 Happy New Year from Marguerite's Cookbook! Aaron here, and starting now on Marguerite's cookbook, I will be writing the posts.  We decided that since Marguerite was my grandmother and Shannon consulted with me quite a bit when writing posts this past year, it would make more sense if they came from my perspective. And now, on to our first post of 2017!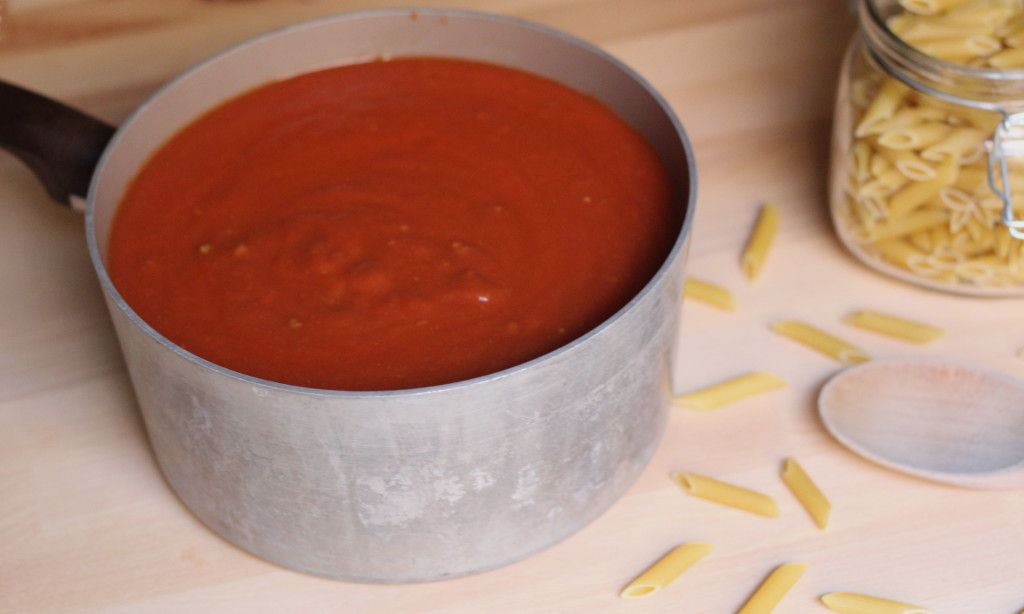 With the cold of winter all around us, now is a good time to have simple meals that can keep you warm. What could be better than a nice homemade spaghetti sauce? Marguerite's spaghetti sauce is very simple with only a few basic ingredients, making it a perfect easy sauce recipe.
Here's what Marguerite had to say: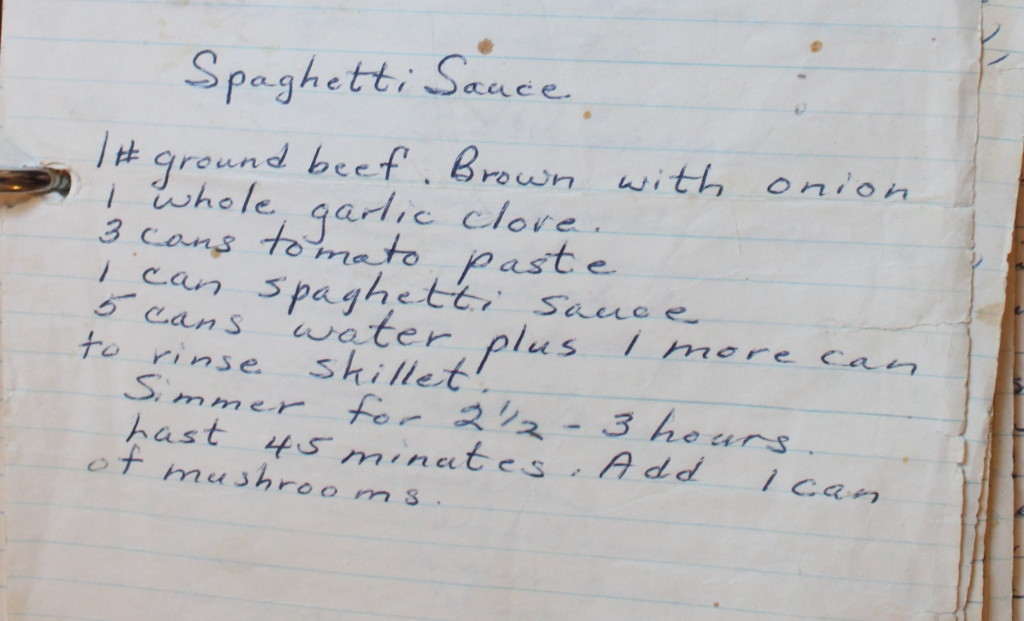 We decided to skip the mushrooms in this sauce, because, not everything needs mushrooms. In typical Marguerite fashion, we were missing some information. Such as: how many ounces were the standard cans of ingredients back in her day?We turned again to my mom to ask what the typical can sizes would have been at the time. She distinctly remembered Marguerite using the small 6 0z cans of tomato paste. So with all my questions answered, it was time to make some sauce. While making this we totally couldn't stop saying "sauce" in very bad long-island accents.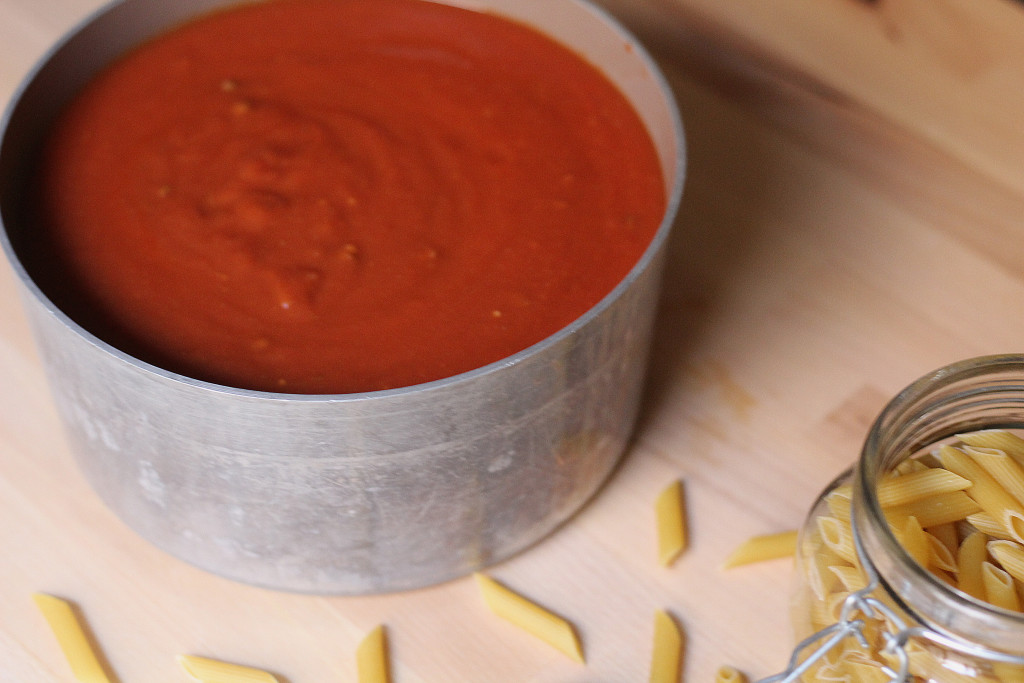 As I mentioned before, this recipe has very few ingredients. Even though the spaghetti sauce has to simmer for quite a while, it was nice to only need about ten minutes of prep before this recipe was cooking on its own. Checking on it now and then, plus making sure to stir it occasionally, the three hours went by smoothly and at the end we had an easily made sauce. After cooking up some spaghetti (appropriate) to go with our sauce, it was time to try it out.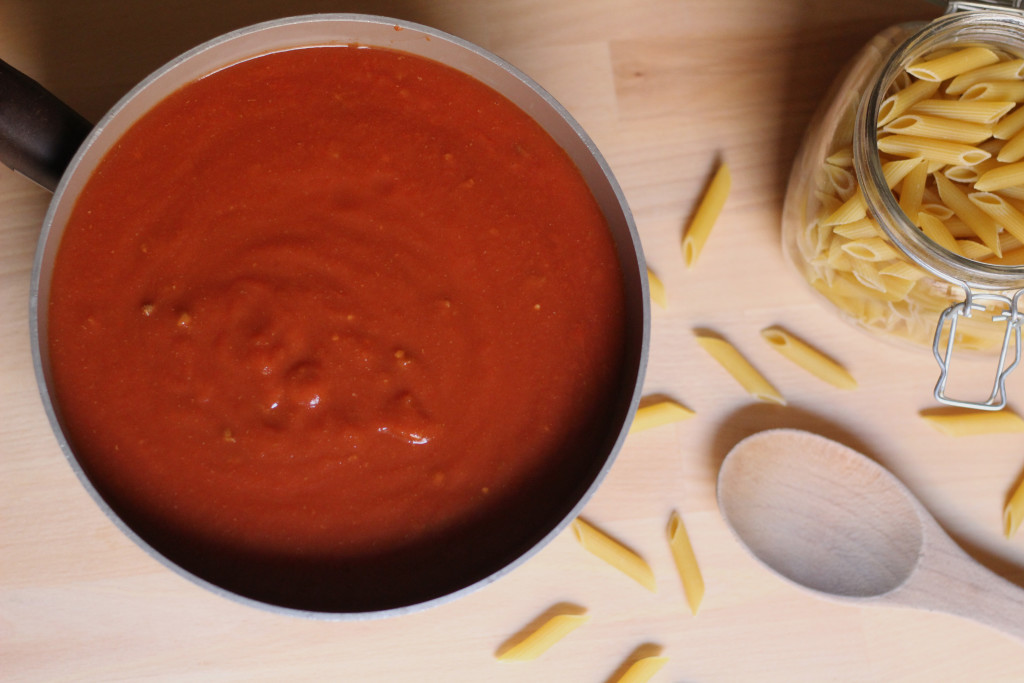 The theme of this sauce was simple and that is also how it tasted. I really mean simple in a good way, in that there weren't too many flavors crammed into this. I thought it was very tasty and I enjoyed it, but I also felt it was just a little too thin. Shannon thought it was delicious and it reminded her of her Italian grandmother's homemade spaghetti sauce a bit as well. All in all, a great homemade spaghetti sauce!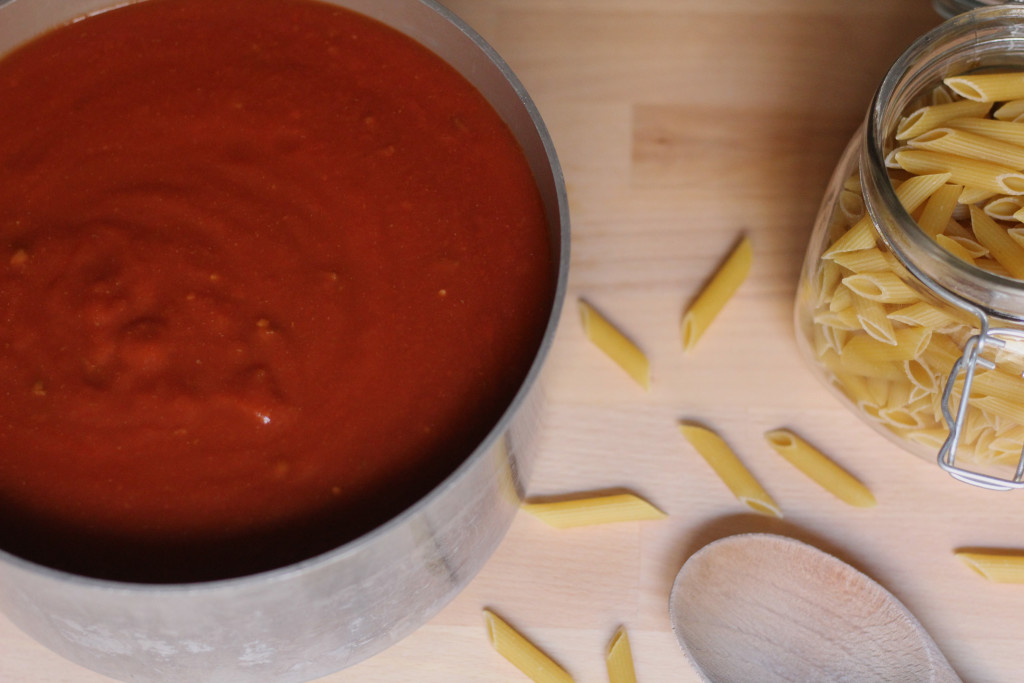 Brown ground beef with onion in a skillet.

Combine tomato paste, spaghetti sauce, garlic, and 5 cans of water in a large saucepan. Add ground beef to mixture, and use final 6 oz can of water to rinse skillet.

Simmer for 2 1/2 to 3 hours.