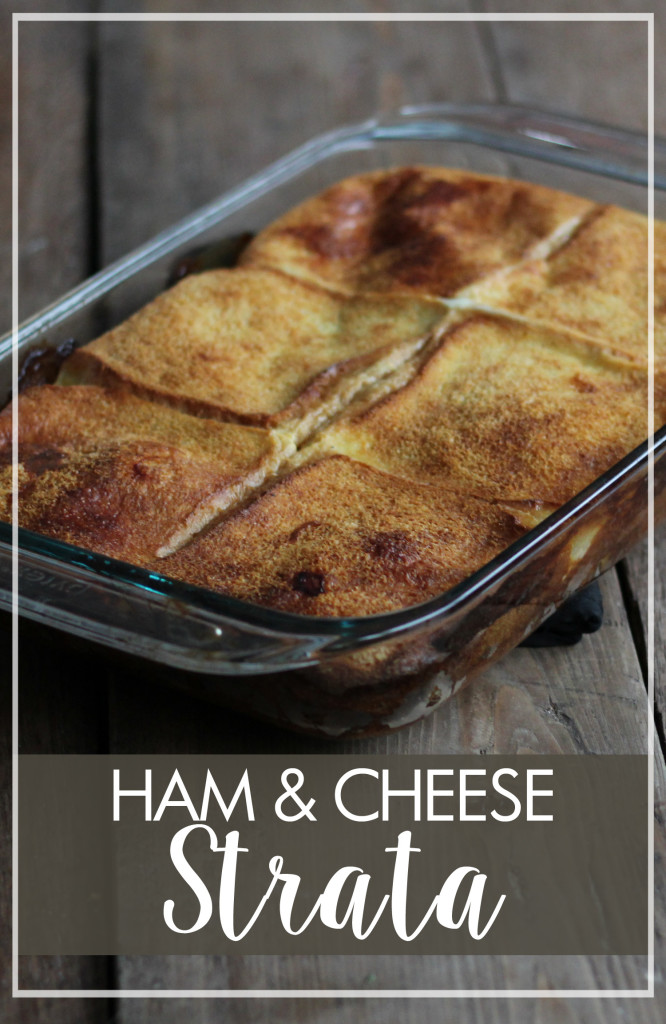 When we started this recipe, neither of us really knew what to expect.  But, I thought, "Bread and cheese and warm, maybe it'll be like grilled cheese and I'll love it!"  That's not quite how it turned out, and since I love a good grilled cheese sandwich, was a little disappointed.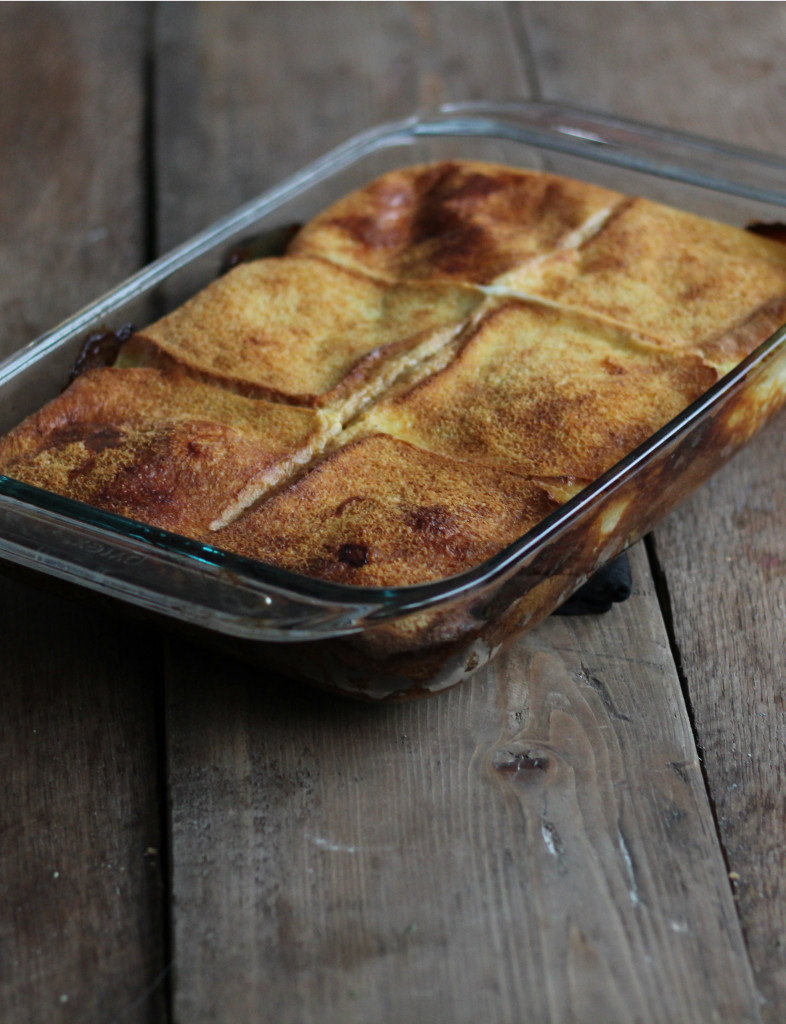 We really couldn't discern a lot of details about what this recipe had in store for us from just what Marguerite wrote.  Take a look for yourself: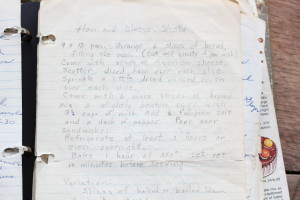 It really started to make sense when Aaron called his mother to ask her opinion about part of the recipe.  After getting our question answered, Aaron asked her if she remembered having it.  She did remember.  Although not well, she did recall it tasting like and reminding her of quiche.  Of course, soaking the whole thing in an egg mixture, it does start to make sense as a breakfast dish once it is pointed out to you.  Upon further research, it turns out that the Strata is a layered casserole dish, whose most common modern variation is a brunch dish similar to a quiche or frittata!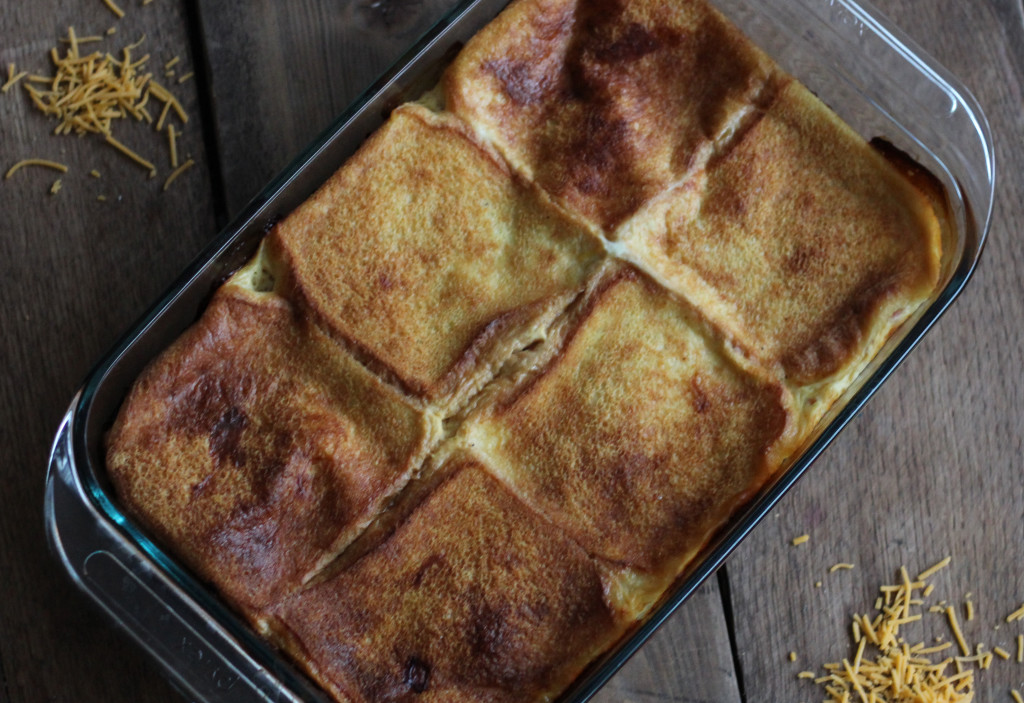 I was not a fan, although I couldn't tell you why exactly.  However, Aaron loves breakfast foods, and was pleasantly surprised that this dish tasted quiche-like.  He actually heated it up almost every morning the week we made it and had some for breakfast.  A few improvements he would make:
More Meat: The recipe had no instruction on the amount of ham to put in.  Aaron put in less than one pound and found it to be a pitiful amount, so we have suggested two pounds in the recipe
More Cheese: Because, why not?  But really, it lacked overall in cheesy-ness as well.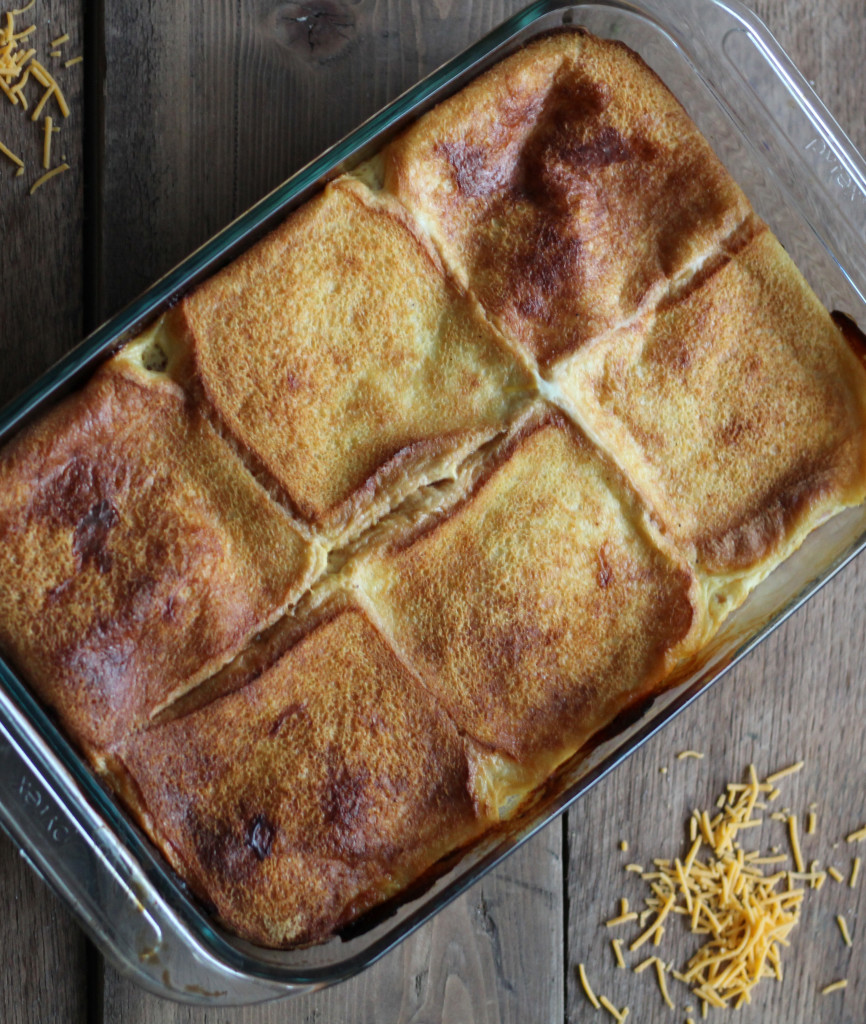 Aaron's mom also told us this was a dish Marguerite would often prepare the night before an let saturate overnight (as the recipe suggests.)  All in all, this is a simple dish to make that you can prepare the night before, and then pop in the oven in the morning before the kiddos (or your husband or wife) wake up.  Enjoy!

Arrange six slices of bread in a 9 x 13 pan.

Cover with slices of American cheese.

Scatter diced ham over each slice.

Sprinkle a little dried minced onion over each slice.

Cover with six more slices of bread.

Mix slightly beaten eggs with milk. Add salt and pepper. Pour over sandwiches.

Refrigerate at least two hours or even overnight.

Bake 1 hour at 350 degrees. Let set 10 minutes before serving.