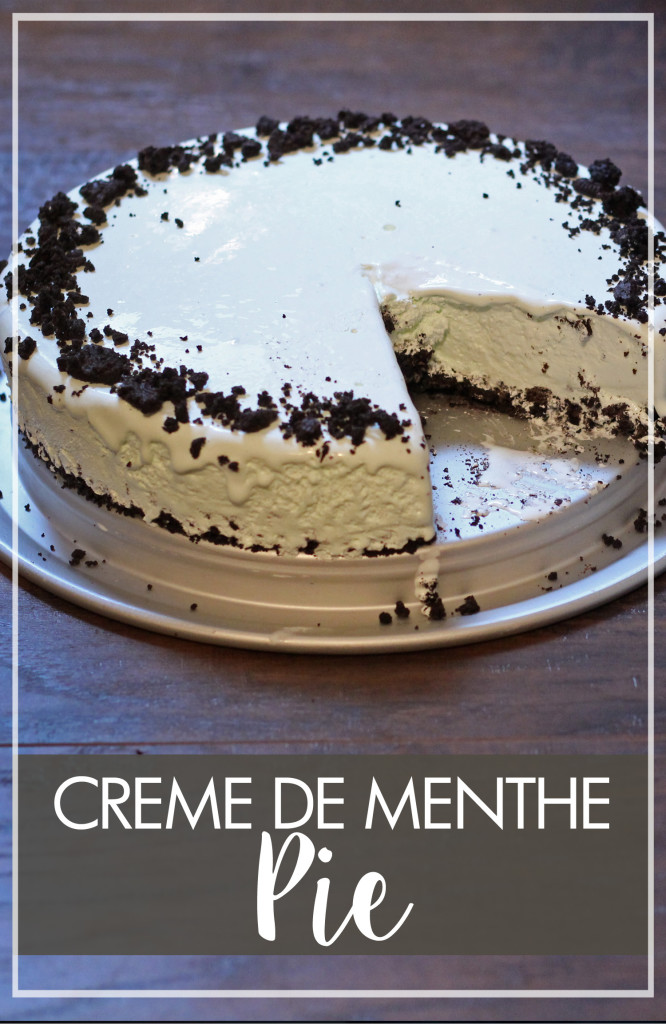 Now that we've shown you Marguerite's pie crust, we're NOT going to use it today. Let's change gears! Our first pie is a Creme de Menthe Pie that is anything but traditional. It has some exciting and different ingredients and turned out quite unlike anything we expected.
Here's what Marguerite had to say: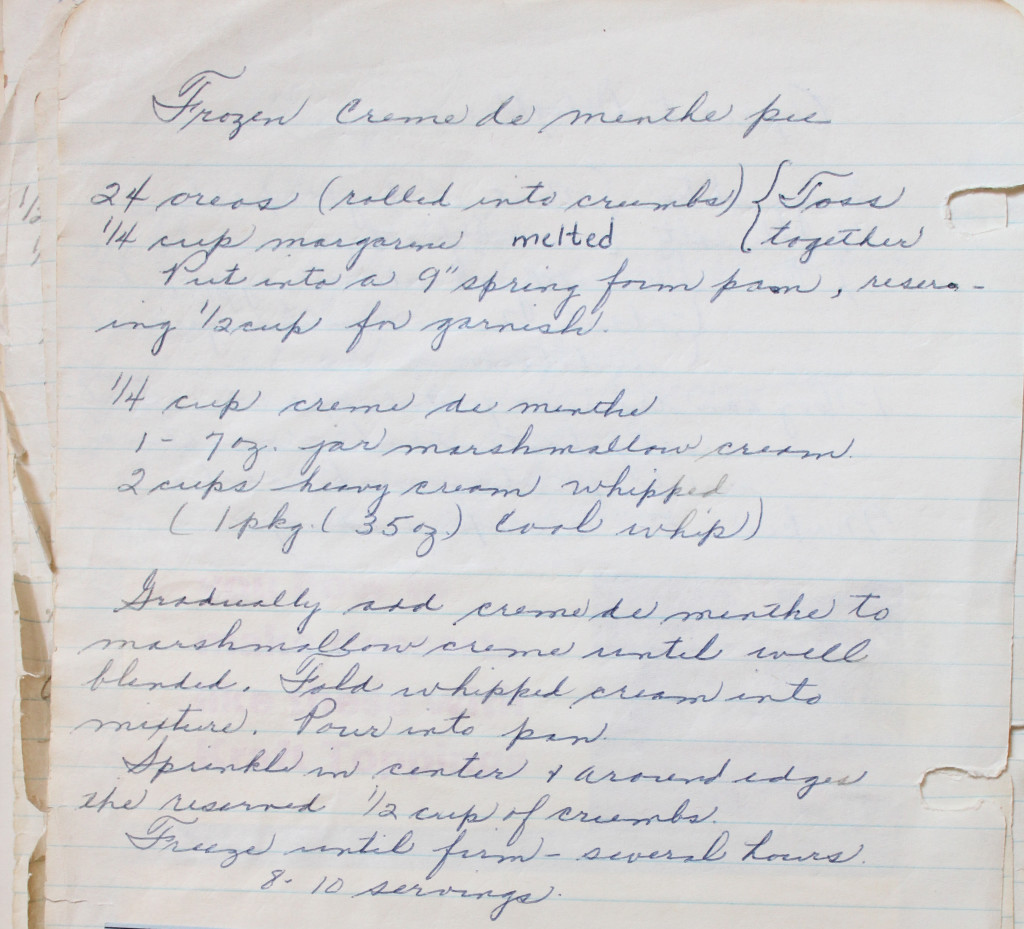 In researching ingredients for this recipe, both Aaron and I did not realize that Creme de Menthe was a liqueur. In the 25 plus years Aaron knew Marguerite, he never knew her to have a drink, or talk about alcoholic beverages. There isn't much of this mint liqueur in the pie, but it made a great additional flavor. Aaron had to go to three different stores to find Creme de Menthe, which was the hardest part of the recipe!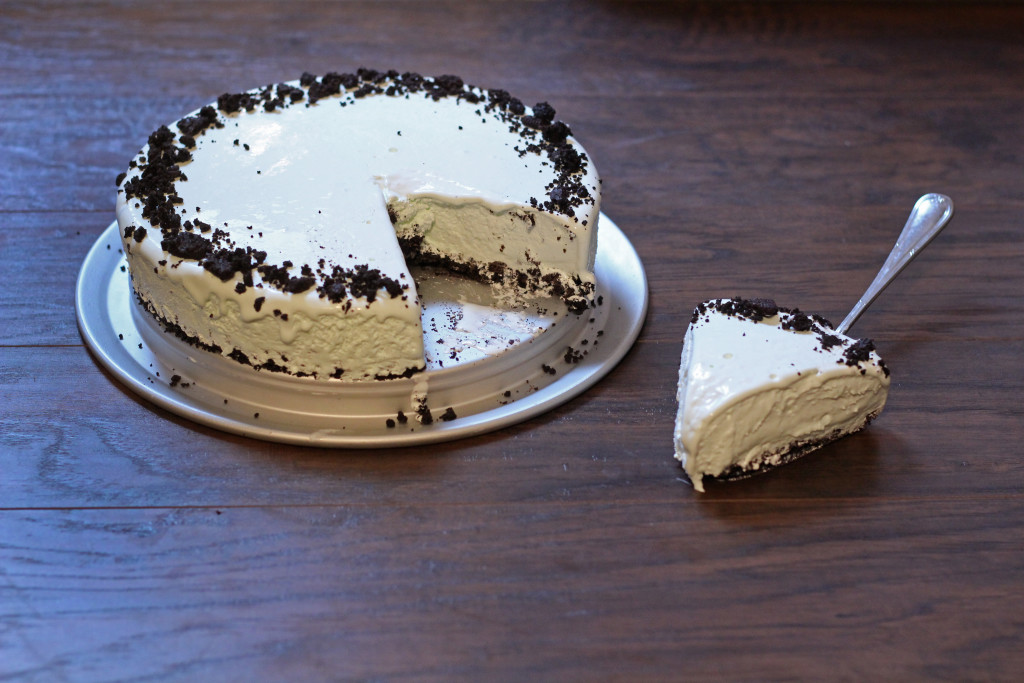 Aaron's favorite part of this creme de menthe pie recipe was making the crust. It called for 24 Oreo cookies, but without the cream in the middle. Aaron of course didn't want that filling to go to waste . . .
Mixing a whole 32 ounces of Cool Whip in our average sized stand mixer, in our 24 square foot kitchen was a test in patience, but other than that, making this recipe was pretty simply. Once we poured the liquid into the spring form pan, all that was left was to wait for it to set.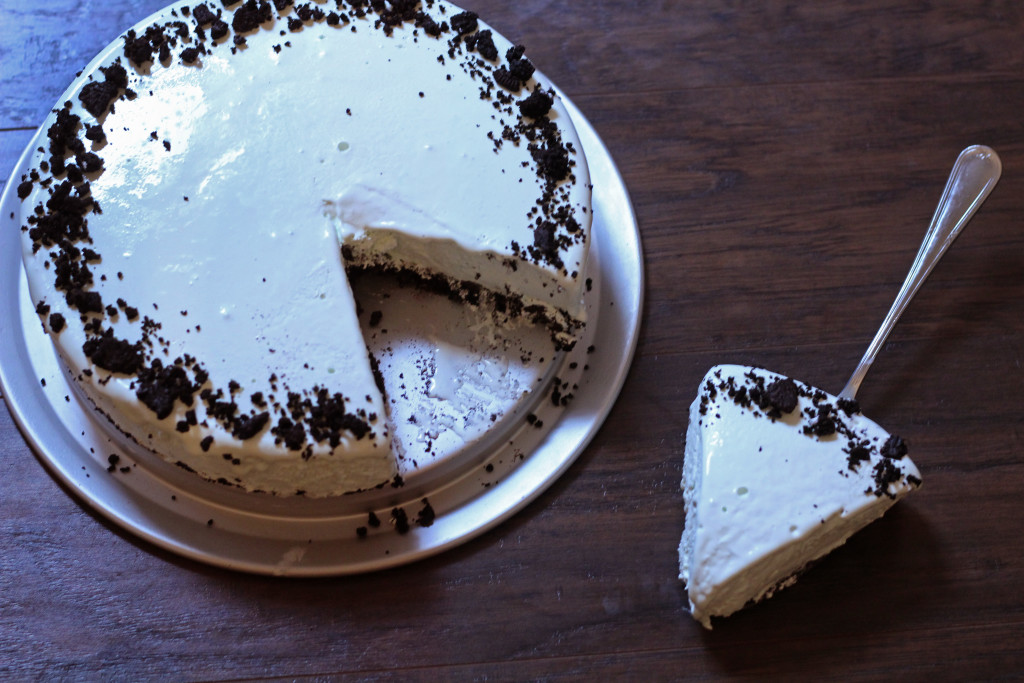 As you can see, it had a slight tint of green that really just hinted at the mint flavor. I think next time, I'll add a little green food coloring to make it more fun. The thing that surprised us the most about the creme de menthe pie was the consistency and texture. While it retained some of the stickiness and elasticity of the little bit of marshmallow fluff, it could only be described as ice cream cake like. It was firm right out of the freezer, but did melt like ice cream but slower. We both loved this creme de menthe pie! My favorite things about it were the fact that it tasted like ice cream cake, as well as the hint of mint flavor. Aaron is not necessarily lining up for super-minty anything, but even he enjoyed the mint flavor of this recipe. He also appreciated the way the mint flavor paired with the Oreo crust.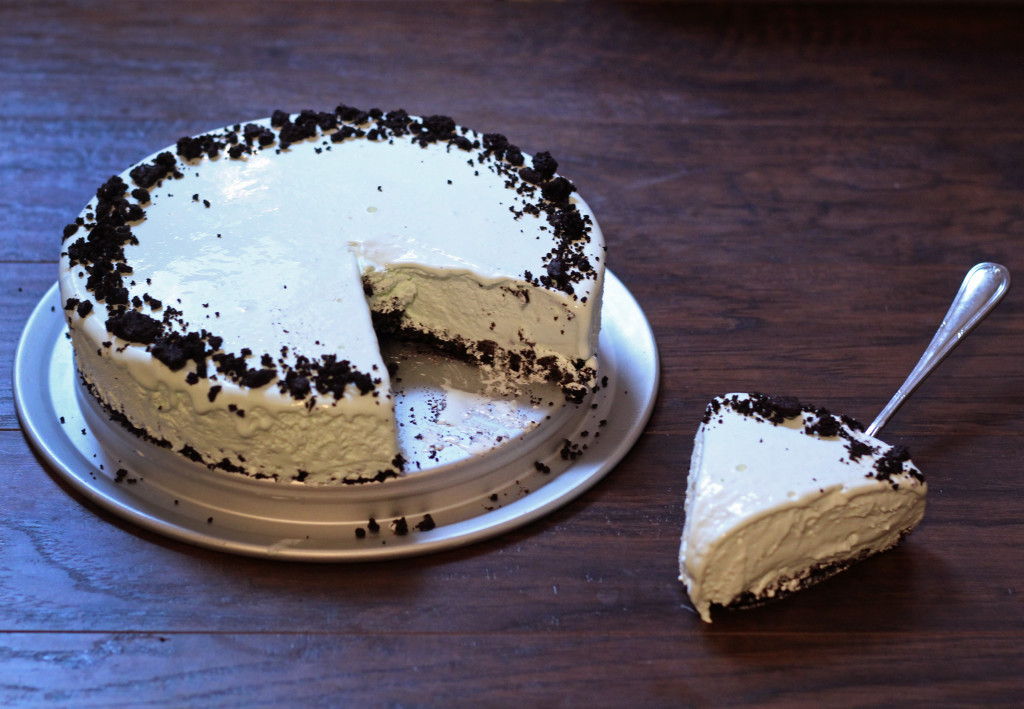 With the holidays coming up, this creme de menthe pie recipe could be a great treat. Or you could save it for a warm summer night (when those finally come back around!)

Remove cream from Oreos and roll into crumbs.

Toss Oreo crumbs with melted butter.

Put into a 9" spring form pan, reserving 1/2 cup for garnish.
Gradually add Creme de Menthe to marshmallow cream until well blended.

Fold Cool Whip into mixture.

Freeze for several hours until firm. Sprinkle remaining crumbs on as a garnish.