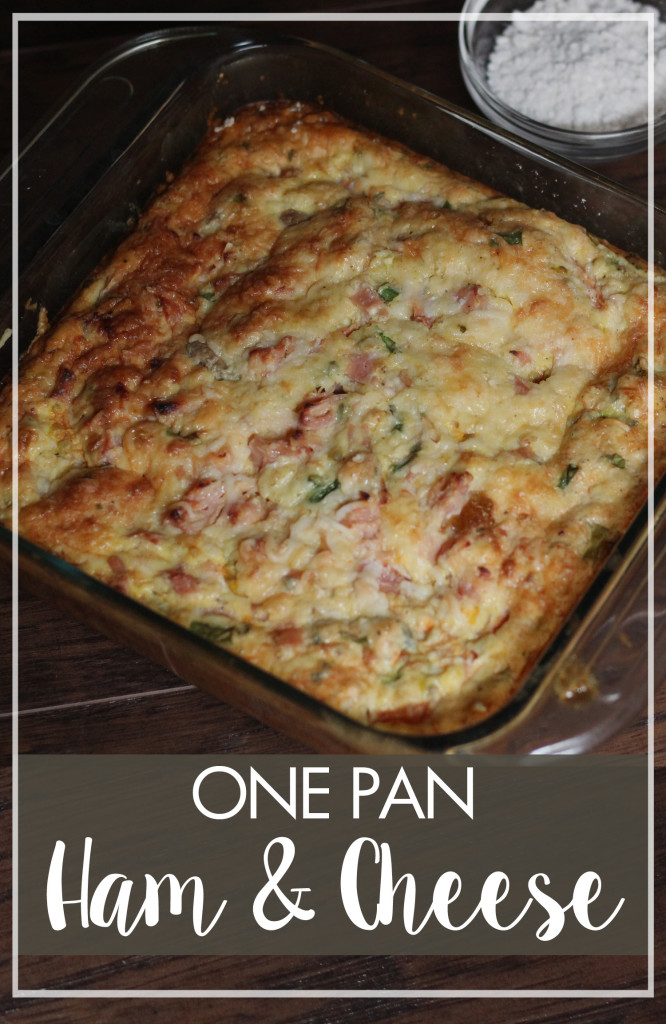 Well, here we are in the midst of the holidays with plenty more leftovers to finish and we could all use a fresh idea or two on how to do that. Luckily, Marguerite had leftover casseroles and other one pan dishes for many different main ingredients. One of the best parts of this one pan ham and cheese bake is that it turned out to be more of a breakfast dish than anything else. A great twist and a different way to have dinner time leftovers!
Here's what Marguerite had to say: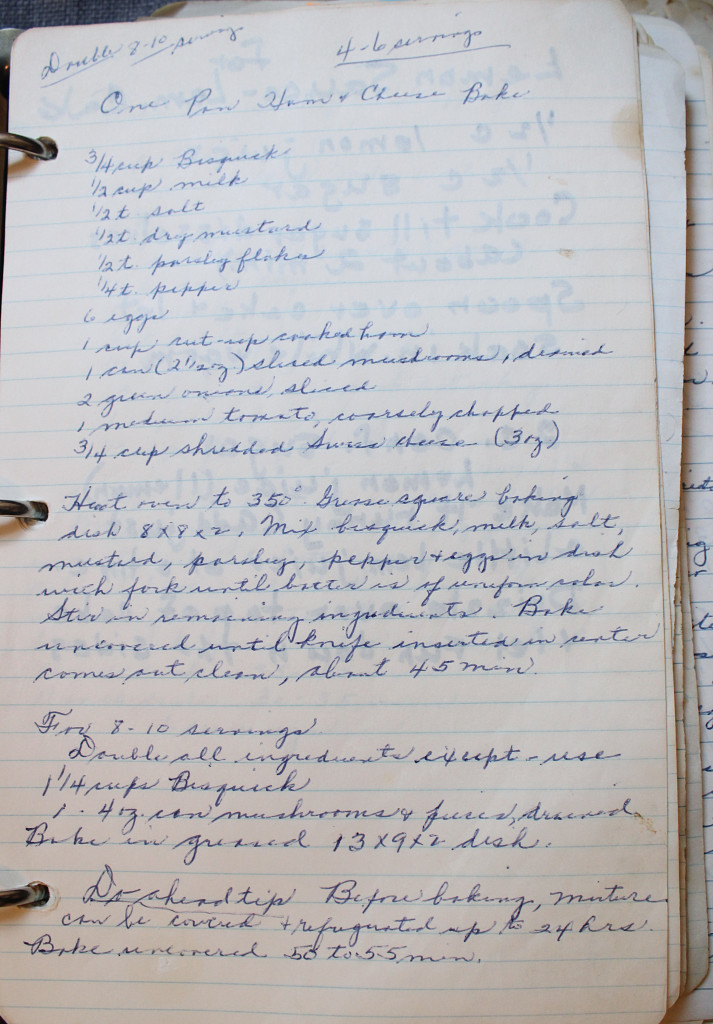 The nice thing about the ingredients in this recipe is that they include a nice mix of fresh and pre-cooked ingredients. It was also extra quick and easy because Marguerite seemed to suggest the ingredients should be mixed right in the casserole that went in the oven. Baking was also simple and the time Marguerite said in her recipe was just about right on. Checking the middle with a knife was an easy way to make sure the one pan ham and cheese was done completely.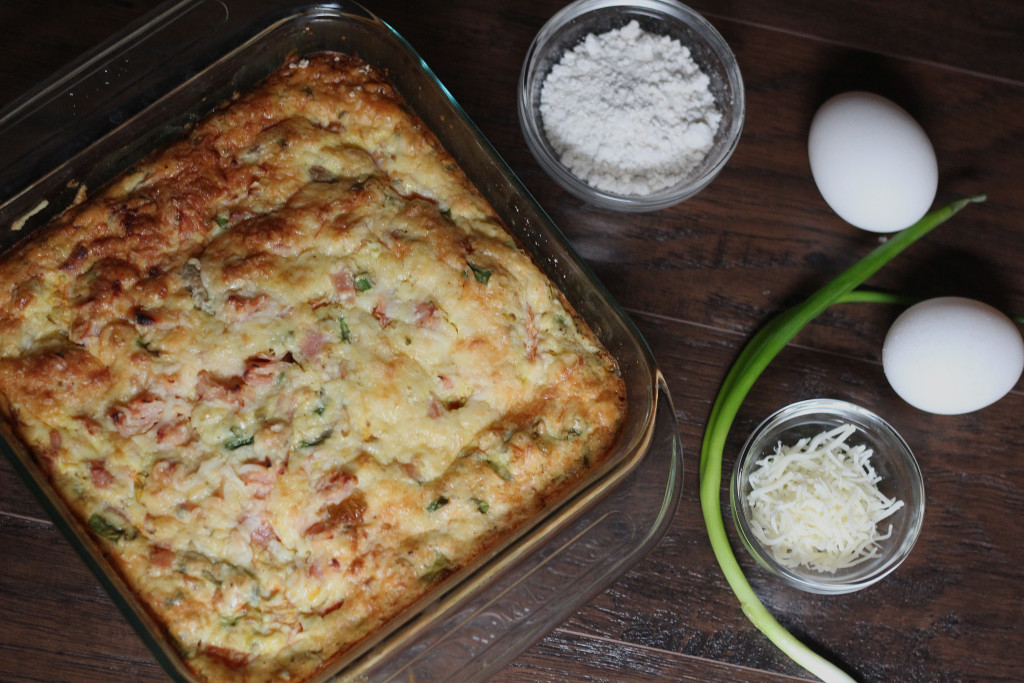 Now this ham and cheese recipe was mostly eggs and Bisquick. That made it turn out incredibly quiche-like. This is much like another ham and cheese recipe, our Ham and Cheese Strata, which was also like the breakfast dish. However, the main difference in this recipe is that it had many more ingredients, which gave way to a more exciting dish with more flavor.
While I like Bisquick because it is normally made into pancakes, I am not a huge fan of eggs for breakfast, so I wasn't the craziest for this recipe. I did like that it was prettier than the aforementioned strata, having much more color due to the green onions, tomatoes, and the like. Aaron enjoys quiches and omelets, as well as the vegetables in the dish, so he did enjoy having it, and for breakfast no less, even though the ham had been for dinner! If you try this one pan ham and cheese recipe to use up some of your Christmas ham this season, we hope it makes your breakfast, or any meal you happen to have it for, a little more relaxing as 2016 winds down.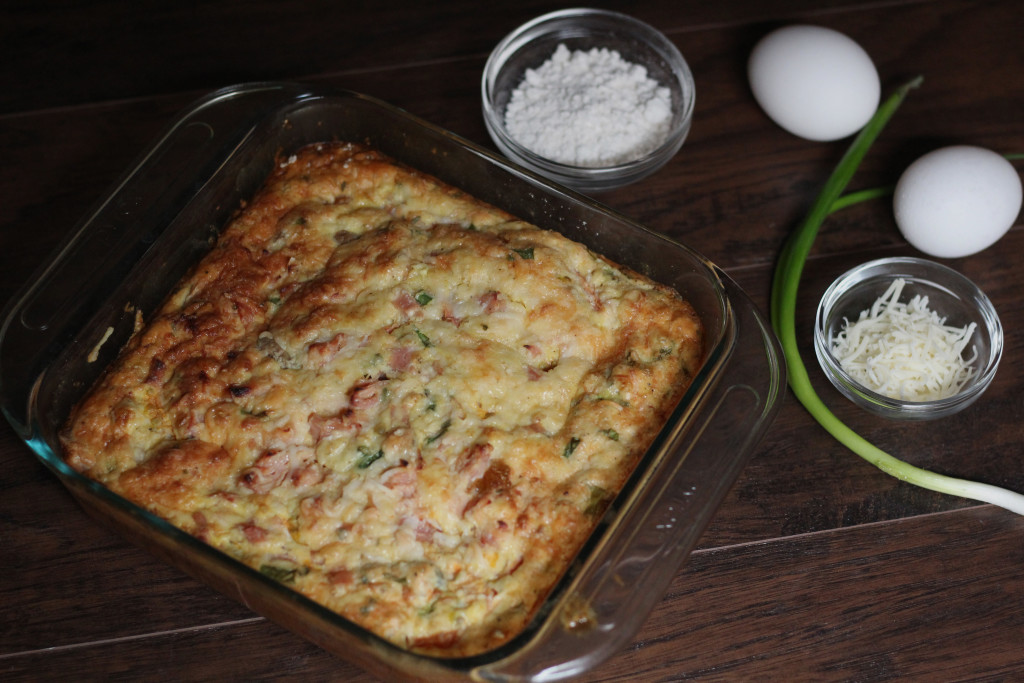 Preheat oven to 350 degrees.

Grease 8" x 8" x 2" square baking dish.

Mix Bisquick, milk, salt, mustard, parsley, pepper, and eggs together in dish with fork until batter is a uniform color.

Stir in remaining ingredients.

Bake uncovered until a knife inserted in the center comes out clean, about 45 minutes.