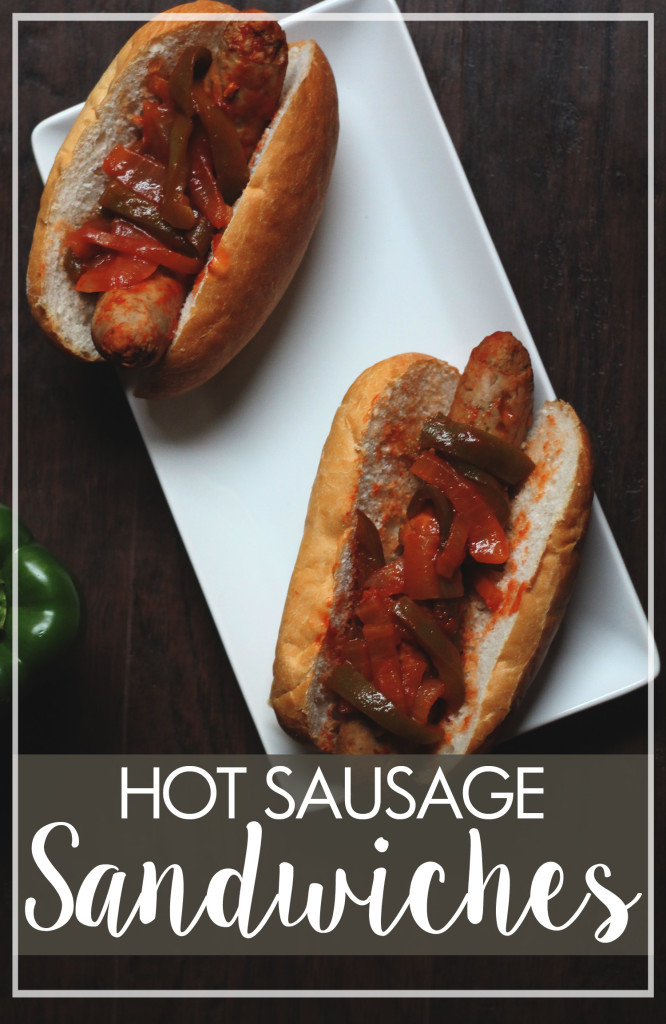 Summer is just around the corner and so is hot dog cookout season. Okay, so that is a cruel lie since we are still in the dead of winter. But today we have a relative of the hot dog that is a good sandwich for this time of year. Marguerite's teaching friend Marvelle's Hot Sausage Sandwiches are a simple and easy meal that don't take much work but are pretty darn tasty.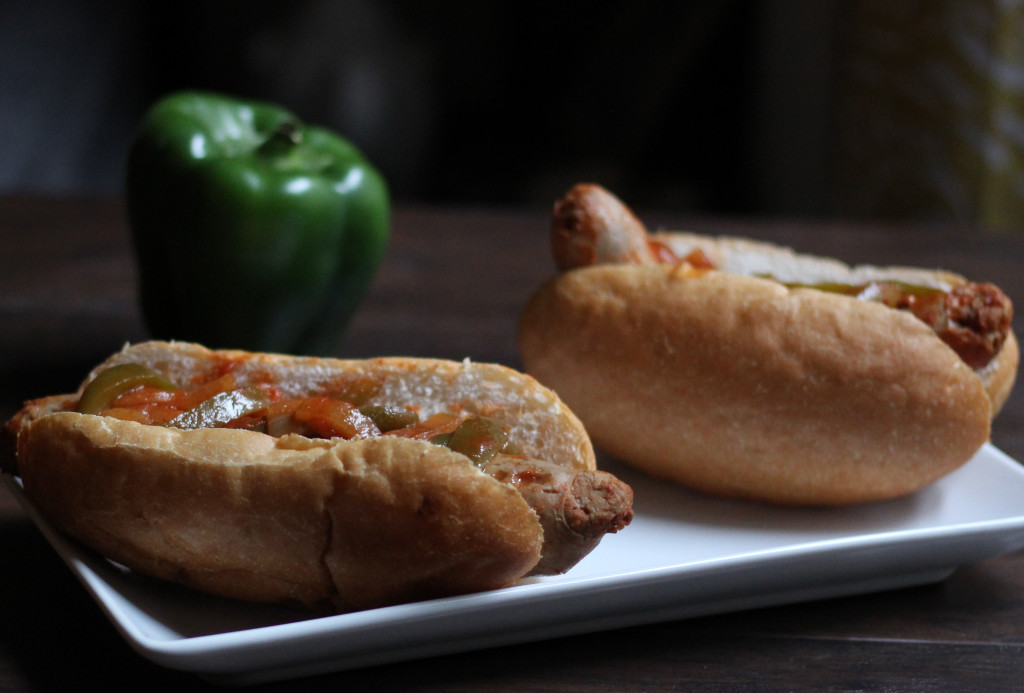 Here's what Marguerite (and Marvelle) had to say: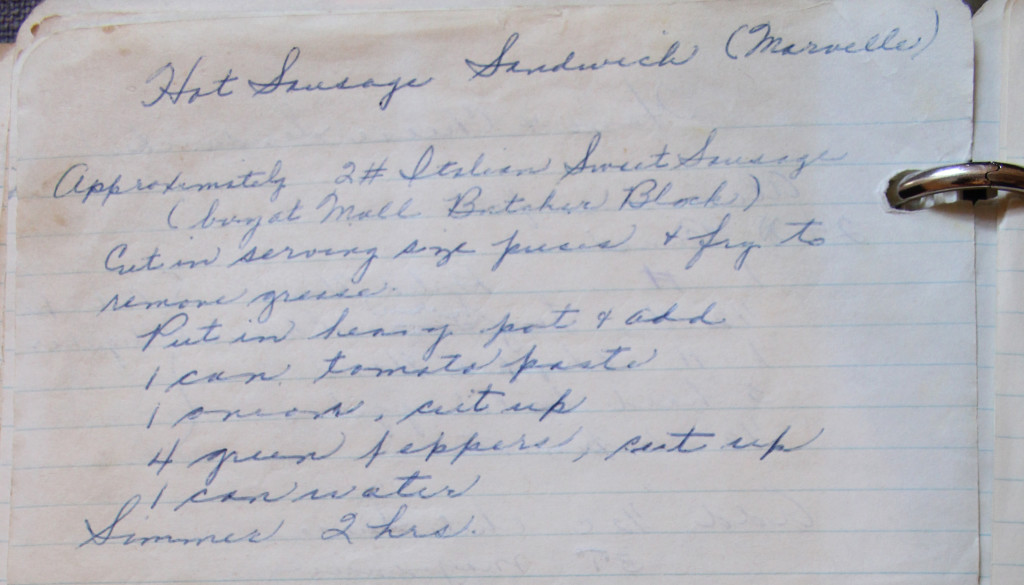 I love the details like specifically where to get the meat! Unfortunately, we're at least 500 miles and some 50-60 years removed from the Mall Butcher Block, whatever that means. Maybe that's a bigger deal than I thought, since I couldn't find "sweet" sausage. I went for some fresh mild Italian sausage instead.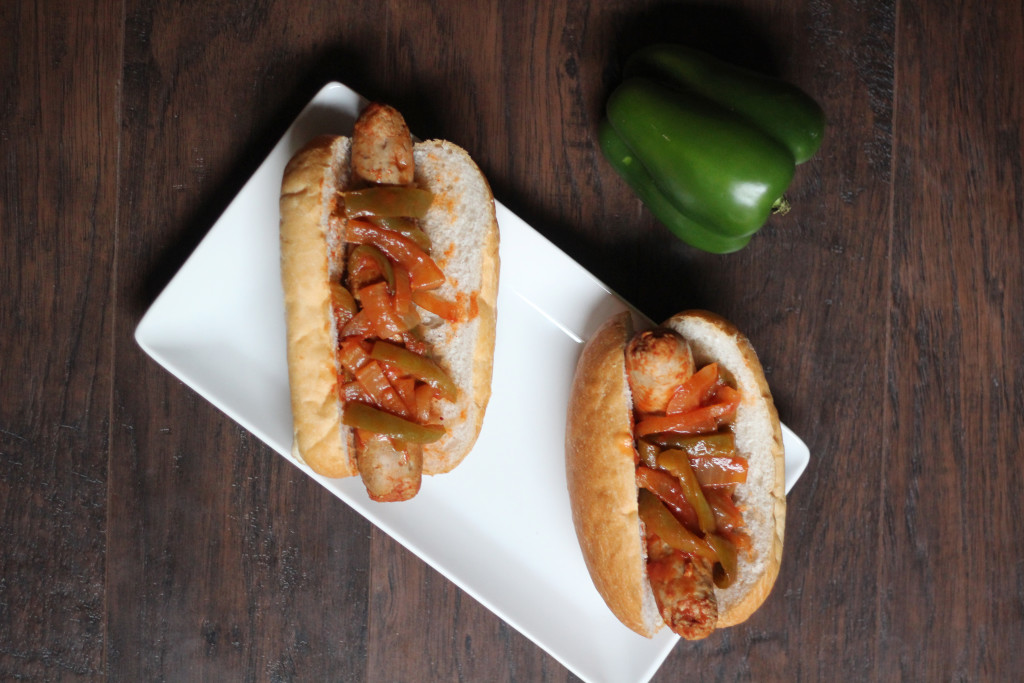 This recipe was extremely simple having only four ingredients, not including water. I was able to quickly and easily chop up the veggies and get everything into the pot to simmer. Since I started by chopping the vegetables I also decided to toss them in the pot first. That was a mistake, because then I wanted to put the partially fried sausages closer to the bottom, and had to do quite a bit of shuffling of veggies to make it happen.  After that, the simmering went smoothly and cooking was underway.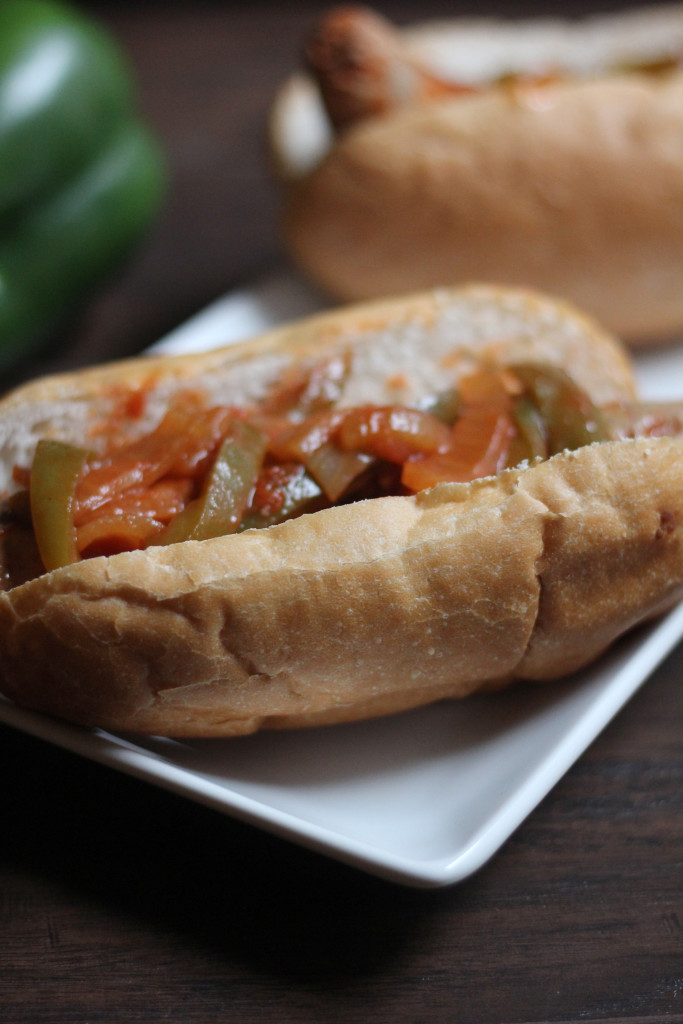 I made sure to get good sandwich rolls, since I figured an Italian sausage covered in peppers and onions would require a hearty roll. Remember that time I didn't listen to Marguerite's advice and got cheap buns for our Pittsburgh Ham Barbecue Sandwiches? Well, lesson learned. Don't these just look great in those buns?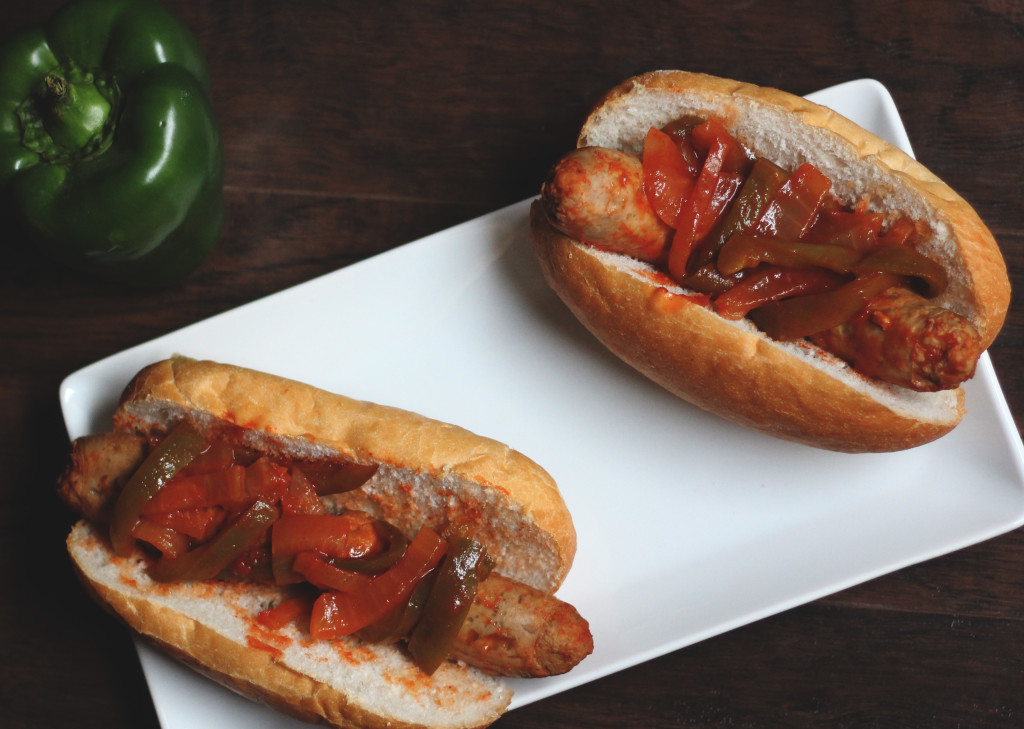 Now I'm not a huge fan of spicy things, so meals like hot sausage sandwiches don't always sound appealing to me. However, since I used mild sausage it wasn't too bad. I thought that the flavor of the meat turned out nice with the inclusion of the tomato paste being a nice addition. I also really like use of peppers and onions, which Marguerite does in quite a few different recipes. Overall, these hot sausage sandwiches were a success and a nice hearty but simple sandwich.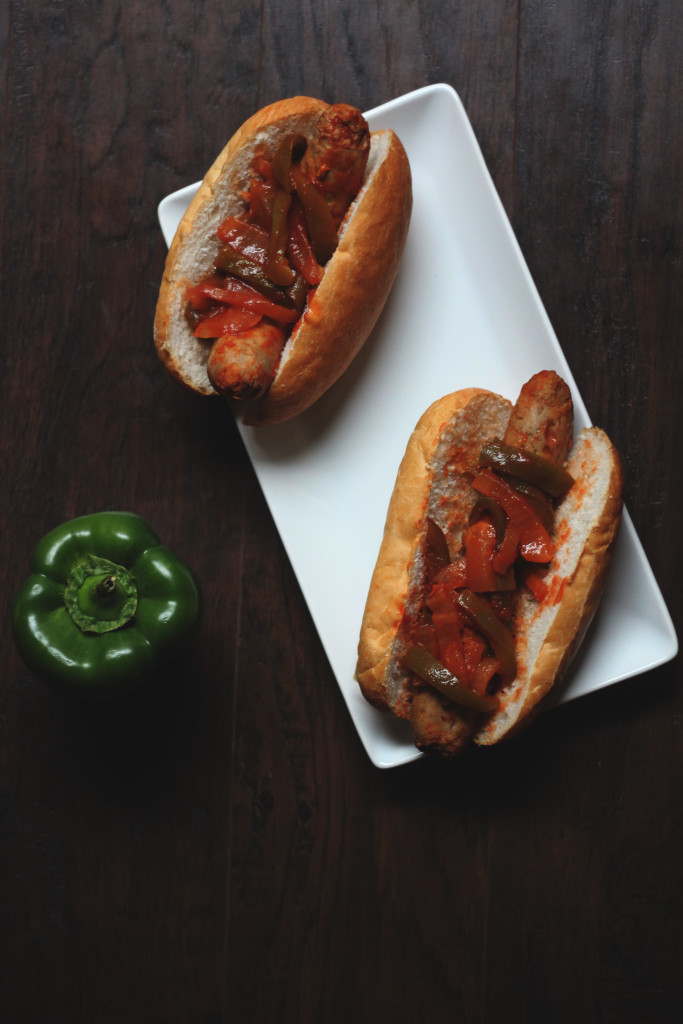 Servings

Prep Time

4

sandwiches

20

minutes
Servings

Prep Time

4

sandwiches

20

minutes
Servings

Prep Time

4

sandwiches

20

minutes
Servings

Prep Time

4

sandwiches

20

minutes
Cut up green peppers and onions.

Cut sausages into serving sized pieces if necessary. Fry to remove grease.

Put sausages in a heavy pan and add the onion, peppers, tomato paste, and one can of water.

Cover and simmer two hours.