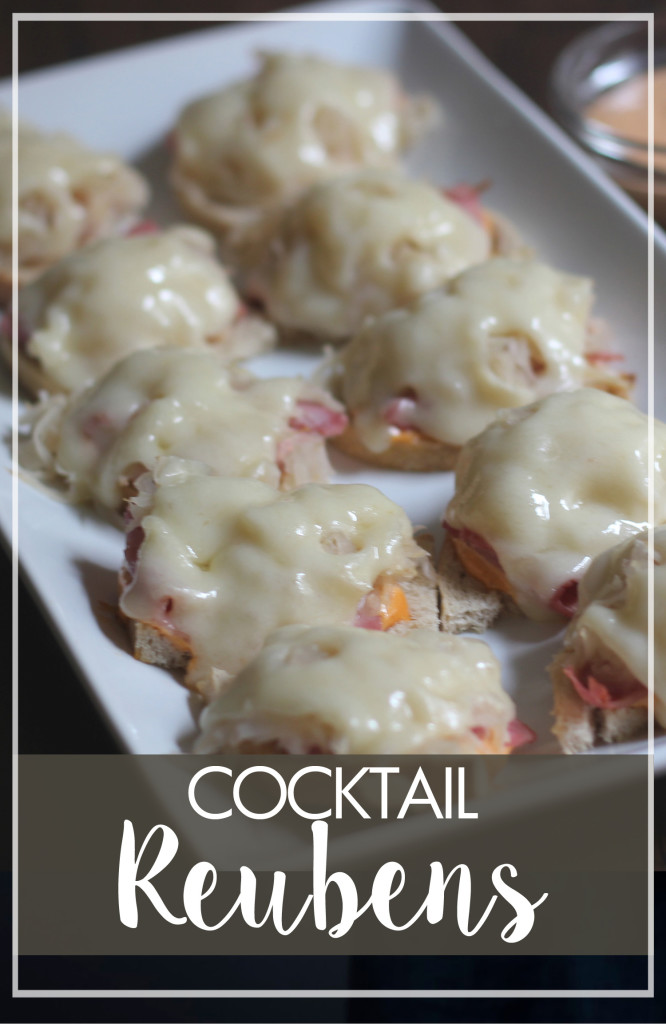 Shannon and I both like to invite friends over and have dinner parties periodically; a trait I think we both inherited from other members of each of our respective families. Marguerite played host frequently with her friends and their families, as well as for her bridge club. This cocktail reubens recipe would be an appetizer to share before dinner at one of these gatherings. I can imagine they were popular at Marguerite's parties, even if they weren't so popular with us.
Here is what Marguerite had to say:
Now, both Shannon and I don't like one part of this recipe and that's the sauerkraut. Shannon disdain for sauerkraut is so intense, that she abandoned me while I made this recipe and wouldn't come back until all the sauerkraut was gone. Like she completely left the house for an hour and a half. So for that reason, we didn't want any leftovers and made as little as possible. Also, I couldn't find "party rye" anywhere, so I just got regular sized rye bread and cut it into smaller pieces.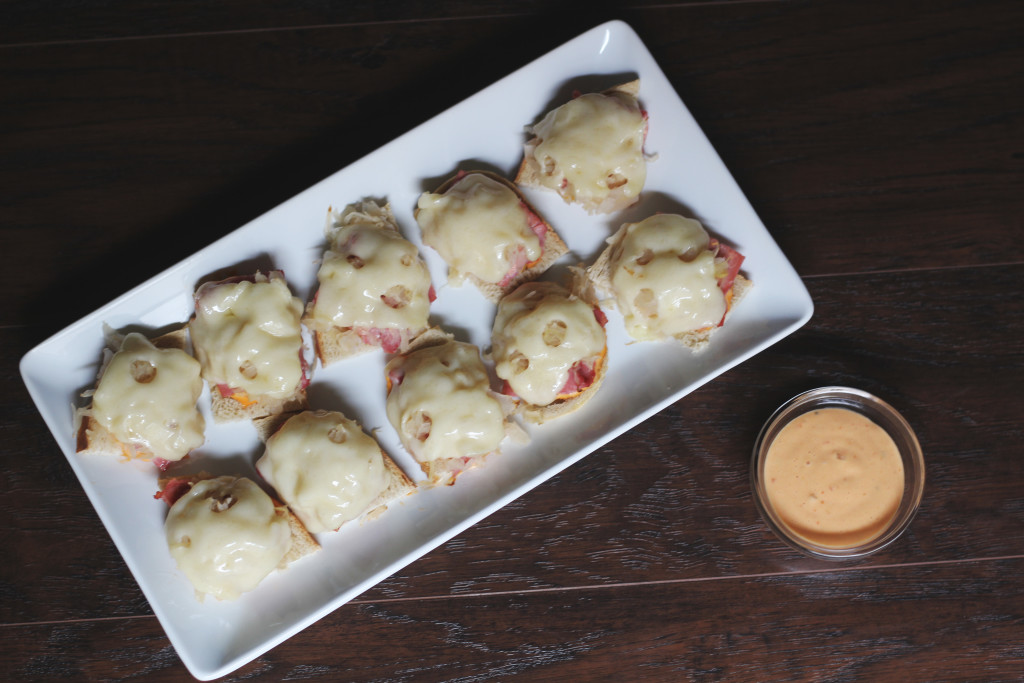 This was a really simple recipe and took almost no time at all to throw together. For that reason, it is a great party appetizer choice. Reuben sandwiches have many complex flavors, and the fact that this simple appetizer can include all those flavors without difficult preparation is a plus. I did not enjoy opening the can of sauerkraut. That initial punch of smell really got me, but after that I was able to push on.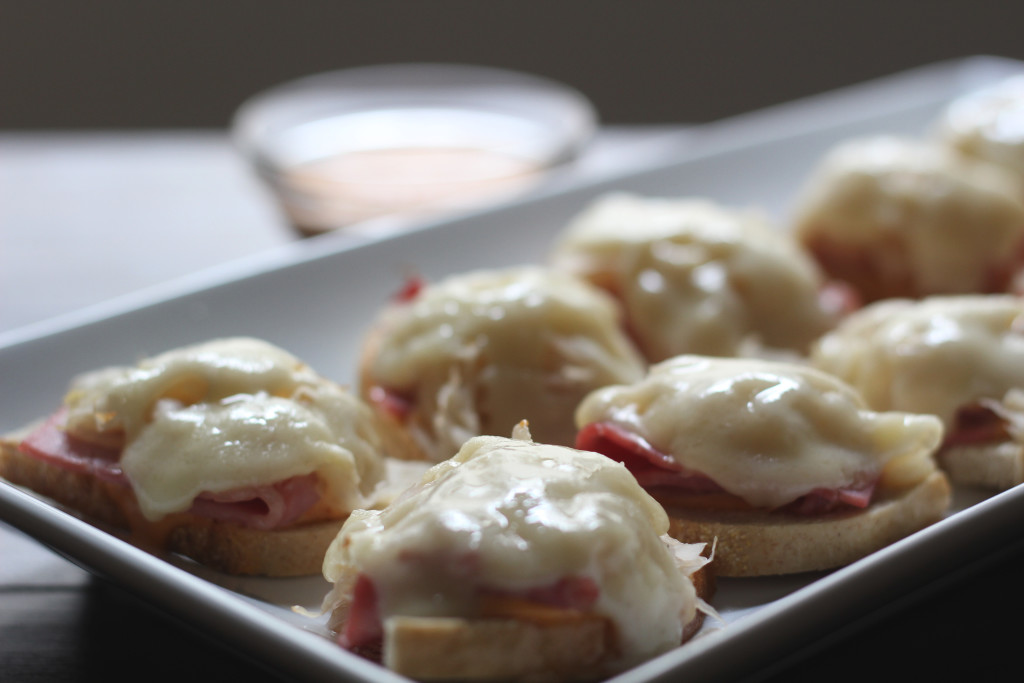 I actually really liked these cocktail reubens. I ended up eating quite a few and by the end, the sauerkraut overwhelmed me. However, in a social situation with these and a variety of foods, I would definitely pick one of these up. I think Shannon would have liked them sans sauerkraut. My mom really likes sauerkraut and she remembered having these courtesy of Marguerite. She, of course, liked them a lot and in her words "considered them a delightful treat!"  I might not go that far, but this was a successful recipe with great flavors, whether one chooses to enjoy those certain flavors or not.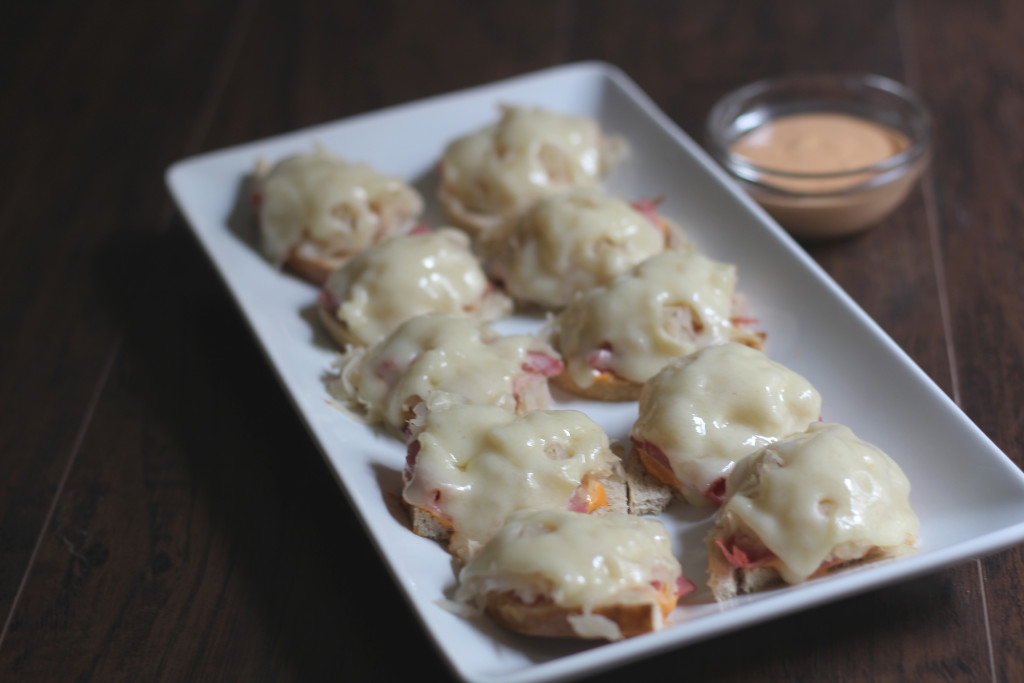 Servings

Prep Time

12

pieces

15

minutes
Servings

Prep Time

12

pieces

15

minutes
Servings

Prep Time

12

pieces

15

minutes
Servings

Prep Time

12

pieces

15

minutes
Preheat oven to 400 degrees.

If using full slices of rye bread, cut into smaller pieces. Spread thousand island dressing on each slice.

Top each slice of bread with a slice of corned beef. Cover with 1 tbsp of sauerkraut and 1/4 slice of Swiss cheese.

Place on baking sheet and bake at 400 for 6-8 minutes - until cheese melts and they are heated through.