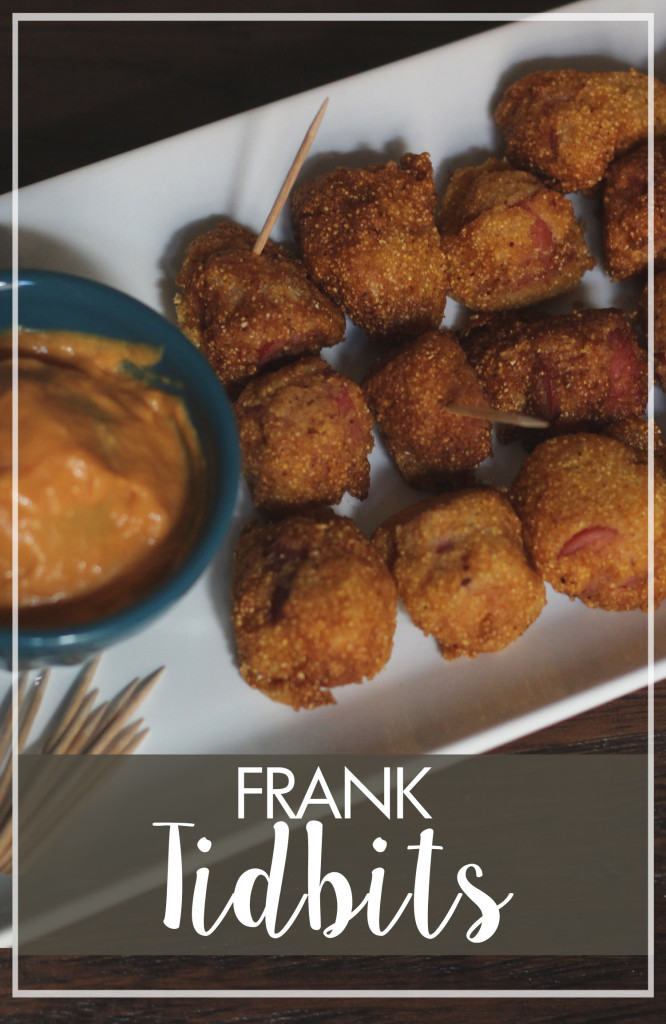 This week on Marguerite's Cookbook we have another appetizer perfect for any parties this upcoming holiday season. If you remember, a few weeks ago we showed you a very simple cheese log recipe as a starter appetizer. Now we'll show you a frank tidbits recipe that is a nice twist between mini corn dogs and pigs in a blanket.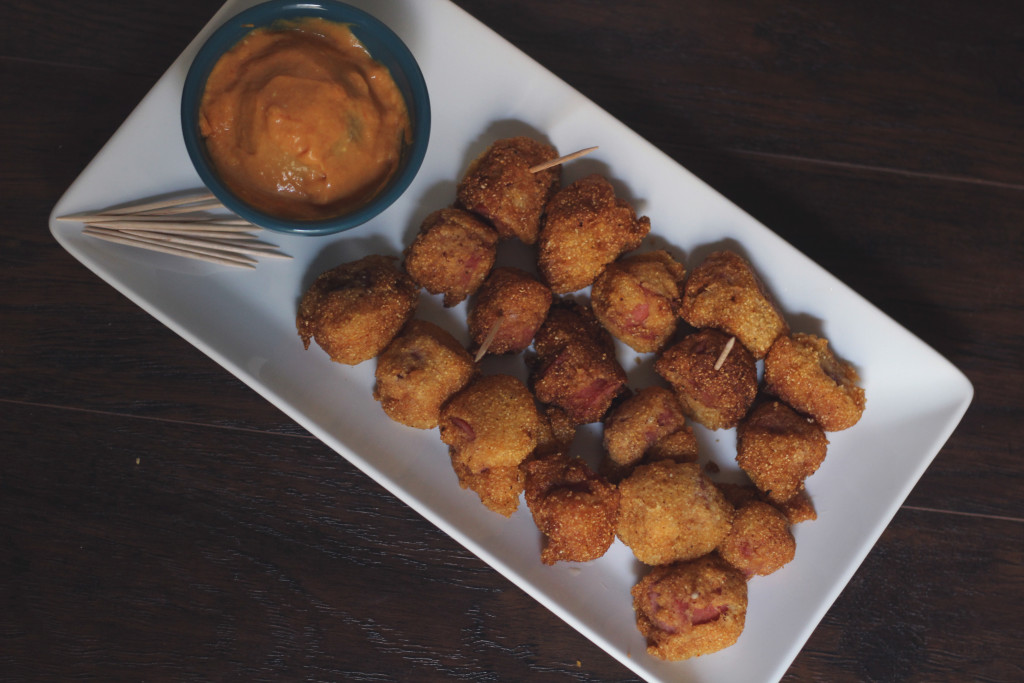 Here's what Marguerite had to say: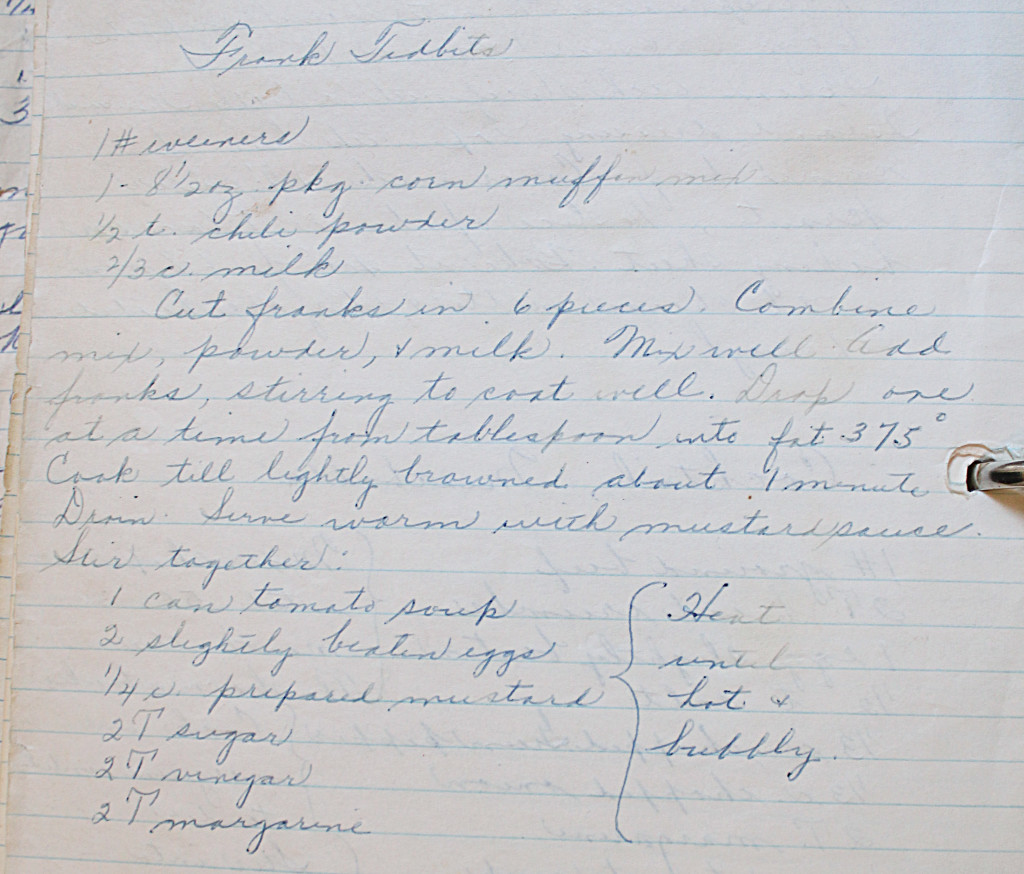 Marguerite had a deep fryer that she would make recipes in, and this is one of them. However, we don't have a deep fryer, so we had to do it a different way. This was a very simple recipe, even though we hadn't fried anything in oil before. We we're both super nervous about having an open pan of oil on our stove and had a lid ready to smother any fire. Aaron didn't realize what temperature the oil had to be at in order to brown the frank tidbits, and the first one blackened immediately. Once he turned the temperature down and the oil cooled a bit, it was smooth sailing from there. And no fires occurred!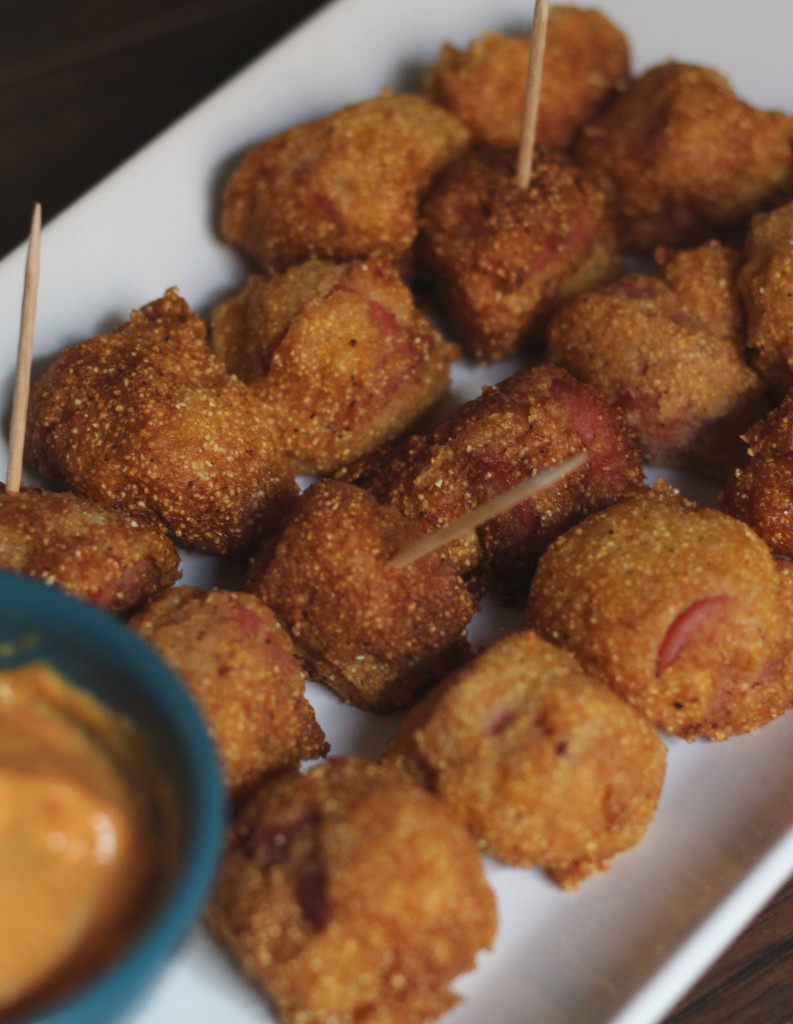 The mustard was also very simple to mix together and heat, making the entirety of this appetizer quick and easy. These frank tidbits were tasty! The mixture of corn muffin mix and chili powder made for a great flavor combo. Aaron accidentally read "margarine" as "mayonnaise." So our mustard was a little different. Honestly, you couldn't taste the accidental mayo and the mustard was still delicious. It reminded Aaron a bit like the homemade sauce his mom makes with her cocktail meatballs. The mustard also was a fantastic color!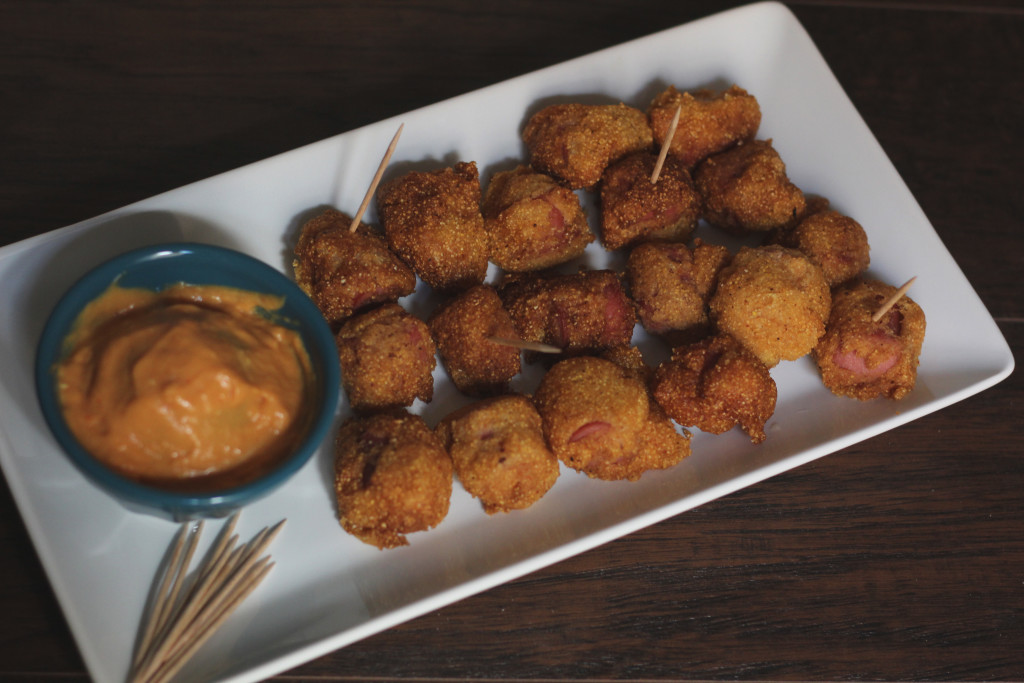 This frank tidbit recipe was fun and different and we enjoyed making it. These appetizers are definitely best served hot and right away, so if you want to give them a try this holiday season, plan on putting them out not long after you've made them. We made way too many to eat in one sitting and they were a little soggy when we reheated them.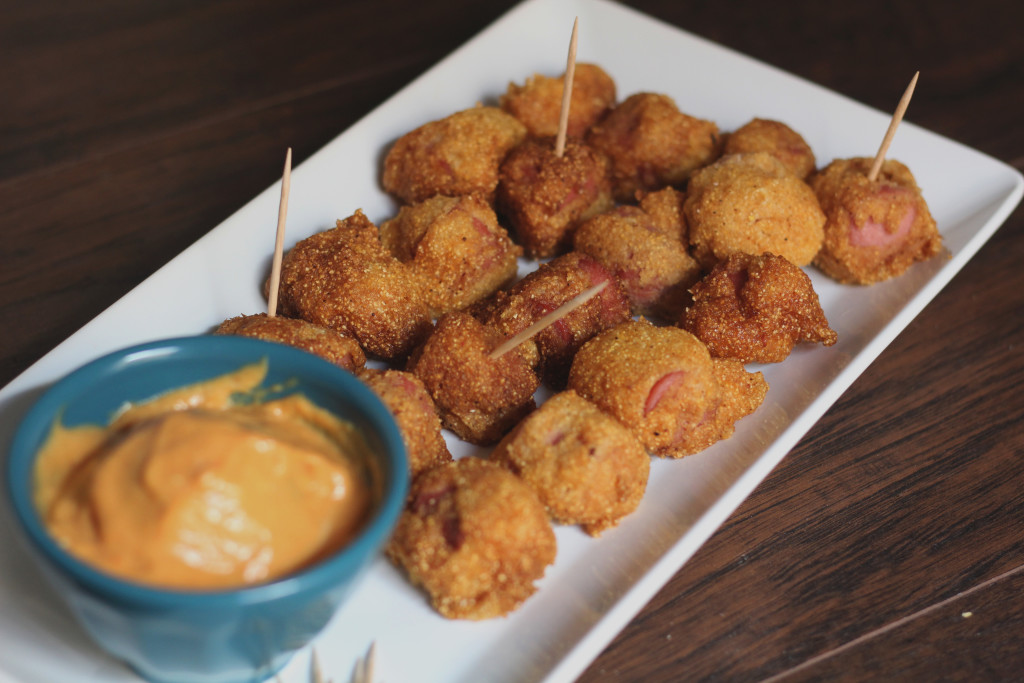 Servings

Prep Time

48

pieces

15

minutes
Servings

Prep Time

48

pieces

15

minutes
Servings

Prep Time

48

pieces

15

minutes
Servings

Prep Time

48

pieces

15

minutes
Cut hot dogs in six pieces.

Combine corn muffin mix, chili powder, and milk. Mix well.

Add hot dogs, stirring to coat well.

Drop one at a time from tablespoon into hot vegetable oil.

Cook till lightly browned.
Stir all ingredients together. Heat until hot and bubbly.