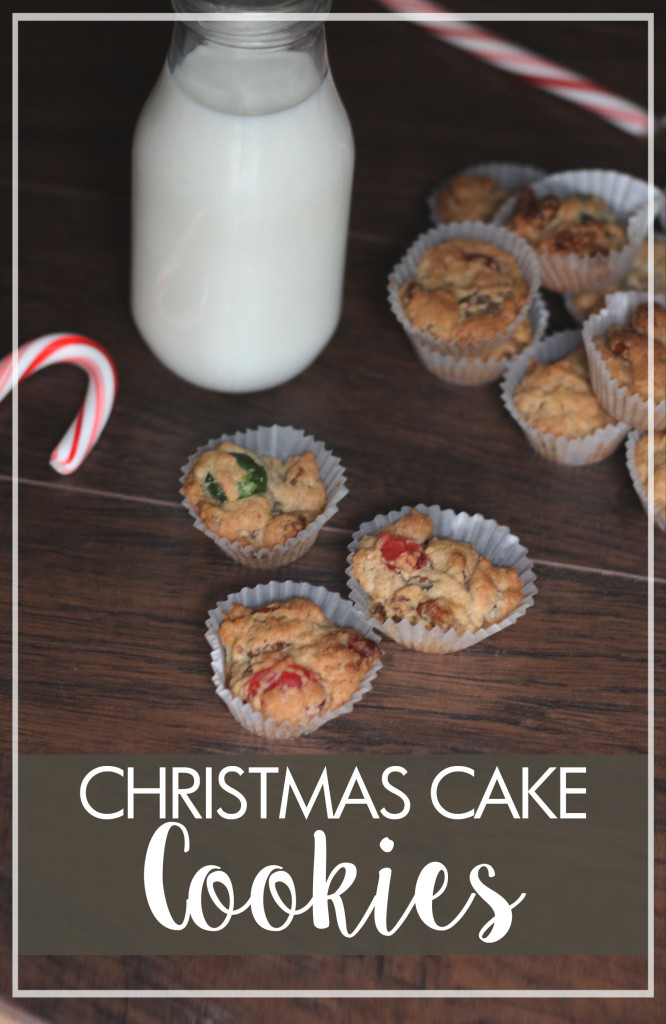 A Merry Christmas Eve to everyone! As Christmas approaches, many of you have probably made countless desserts to share with family and friends this holiday season. If you haven't started yet, or you're looking for something different to add to your Christmas time cookie arsenal, we have a Christmas Cake Cookie recipe that is a fun and tasty twist on the traditional holiday fruitcake.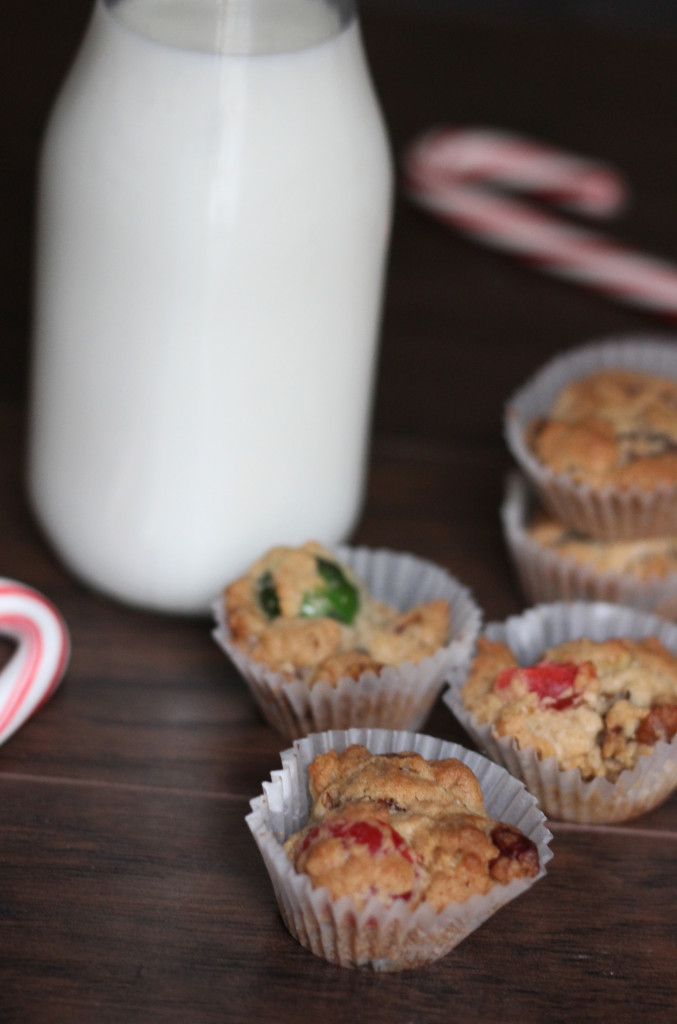 Here's what Marguerite had to say: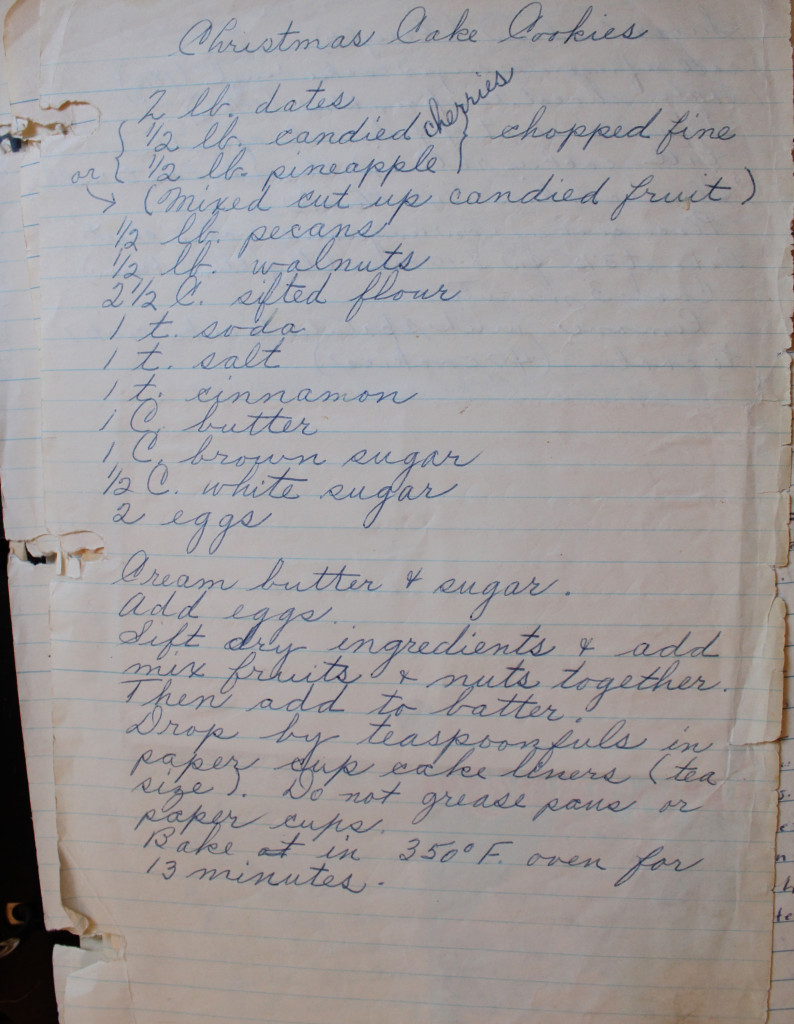 As you can see in Marguerite's ingredient list, she called for dates in addition to quite a few other ingredients. We couldn't find them easily and we also weren't too keen on putting them in this recipe anyway. So we decided to skip them and just go with the ingredients we were more familiar with. Now, some of you may be looking at this and saying, 'a pound of nuts and a pound of candied fruit is going to make a lot of cookies.' Aaron really wishes he had thought that before he mixed all these ingredients together. Over an hour later and a lot of spooning of dough, Aaron had churned out almost 90 cookies! Now that we've made and tasted these cookies, we're glad we made that many to share with our friends and families, but boy was it tiring at the time.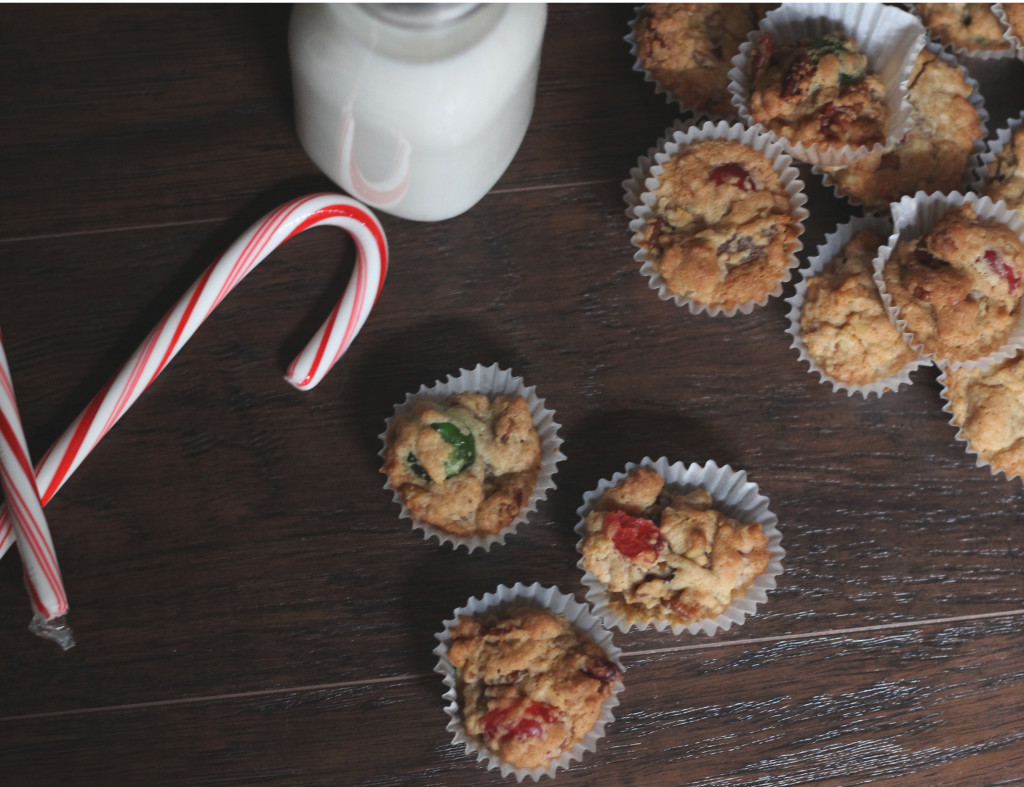 I mentioned earlier that these Christmas Cake Cookies are a twist on the holiday fruitcake. We here at Marguerite's Cookbook have never actually had a traditional fruitcake, but we know all about the negative stereotype fruitcake has been saddled with. If fruitcake has been labeled as dry and hard, these Christmas Cake Cookies are the exact opposite! The cookies were soft and cooked through perfectly, turning out to be yet another success.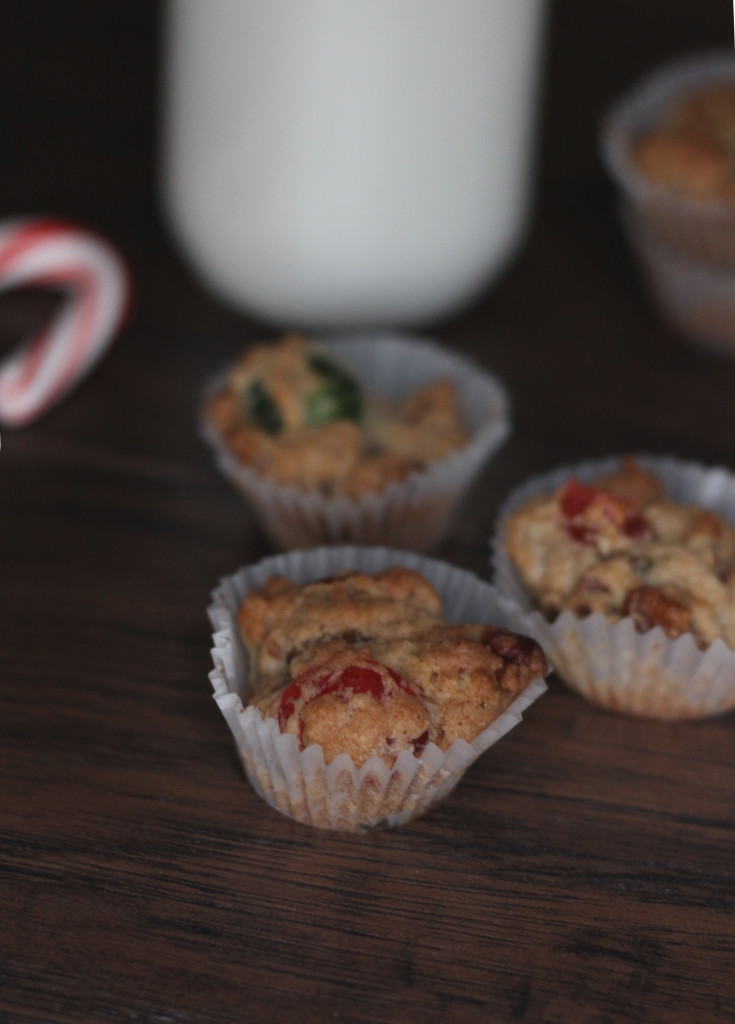 We both really enjoyed these cookies, because well, they're cookies. Having more brown sugar than other cookie recipes was a big plus for me, since I would bathe in brown sugar and butter if it we're practical. Aaron liked the combination of nuts and candied fruit. The reds and greens of the candied cherries helped put us in a holiday mood and makes these cookies extra festive.We hope our friends and families enjoy these Christmas Cake Cookies as much as we did as we share them over the holidays!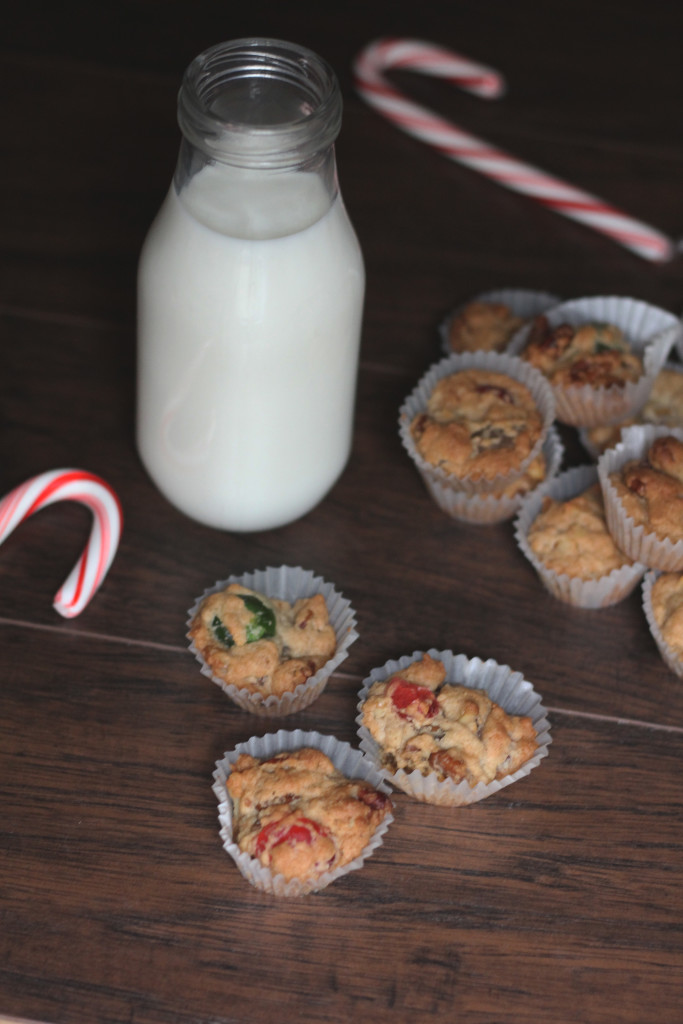 Servings

Prep Time

90

cookies

1

hour
Servings

Prep Time

90

cookies

1

hour
Servings

Prep Time

90

cookies

1

hour
Servings

Prep Time

90

cookies

1

hour
Preheat oven to 350 degrees.

Cream butter and sugar. Add eggs.

Sift dry ingredients together and add fruits and nuts to dry ingredients.

Add dry ingredients to the rest of the batter.

Drop by teaspoonfuls into tea sized (mini) cupcake liners. Do not grease papers or trays.

Bake for 13 minutes at 350.