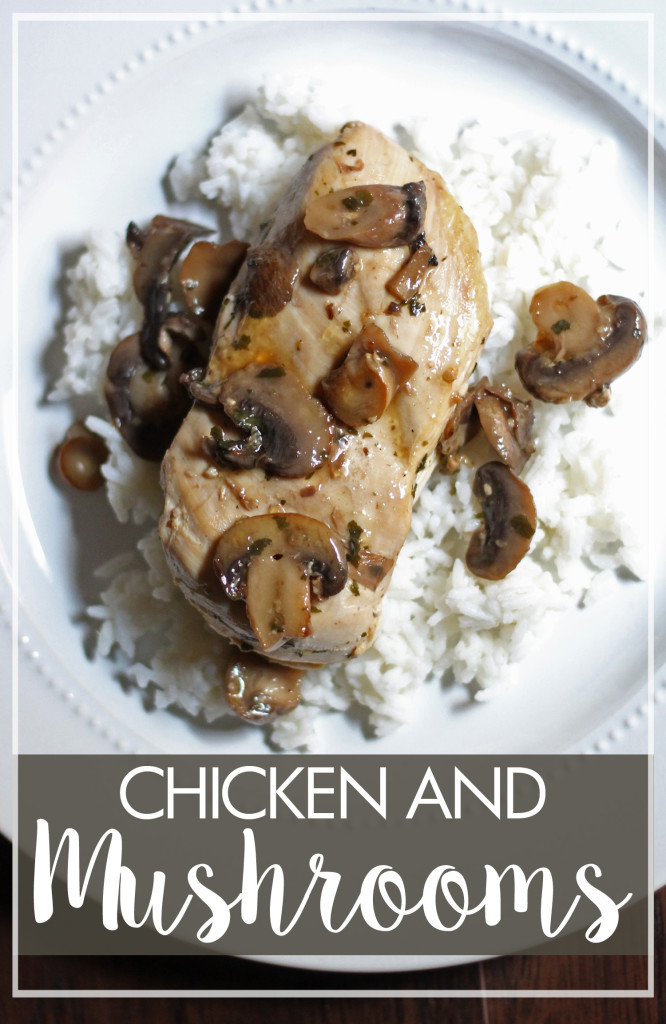 This week we decided we would take a break from desserts (I'm sure we'll make more soon) and leftover casseroles to make an actual meal. This chicken and mushrooms recipe is healthier than some and has a relatively short ingredient list. The instructions were interesting and included things I had not encountered before, which was fun!
Here's what Marguerite had to say: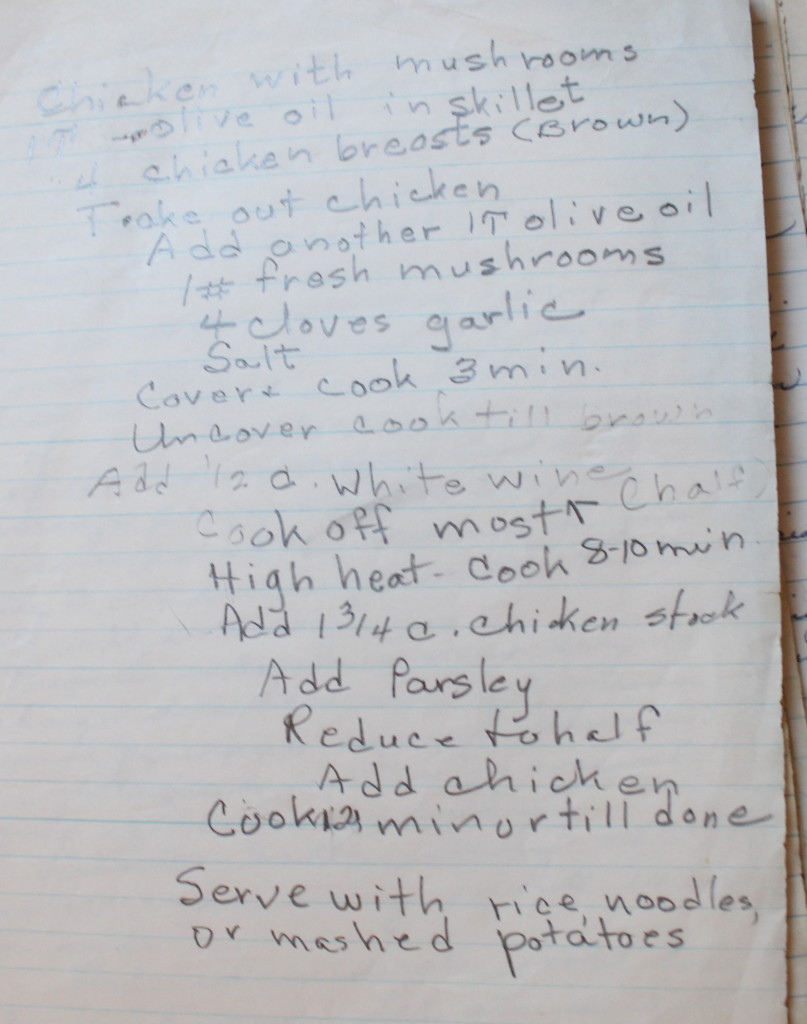 First thing, this recipe threw me a curve ball. I had never browned the outside of a chicken breast and then removed it from heat to cook other parts of the meal. I found this incredibly interesting and I still don't know why this recipe called for that, but it ended up working out just fine! I have really grown to like mushrooms since I was little. Mushrooms were on that long list of foods I didn't like because I had never tried them before . . . Anyway . . . the smell of the mushrooms and garlic cooking made us excited to try this.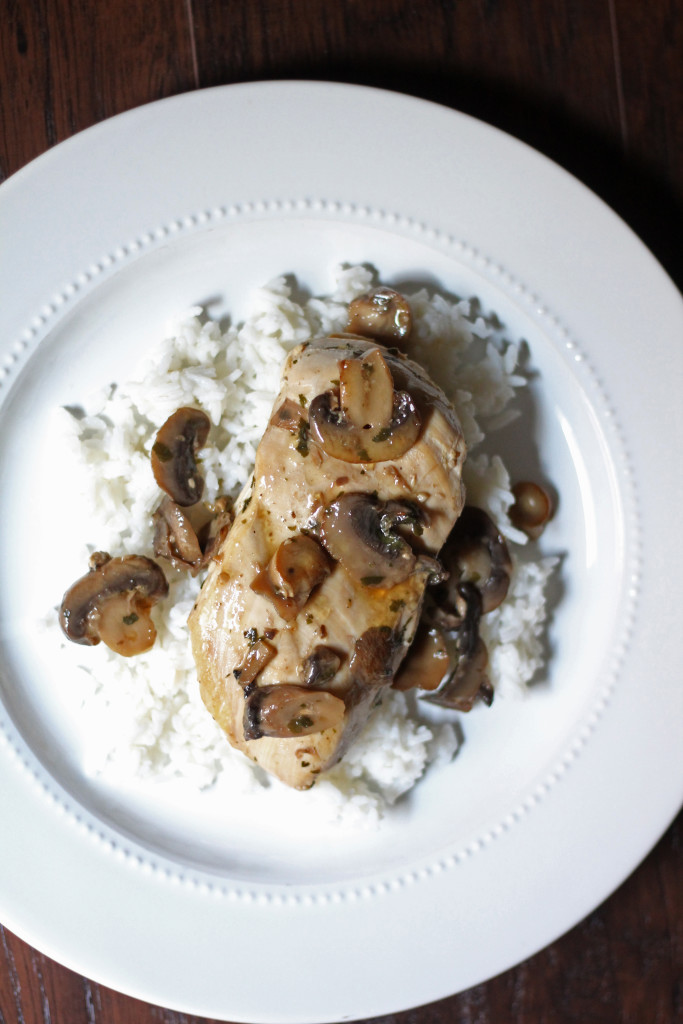 The next step was to add the wine. In looking up types of wines used in cooking, I found that the best choice for a chicken dish like this was a dry, oaky white. I ended up choosing a Chardonnay. After adding the chicken stock and stirring everything together, it was time to put the chicken breasts back in.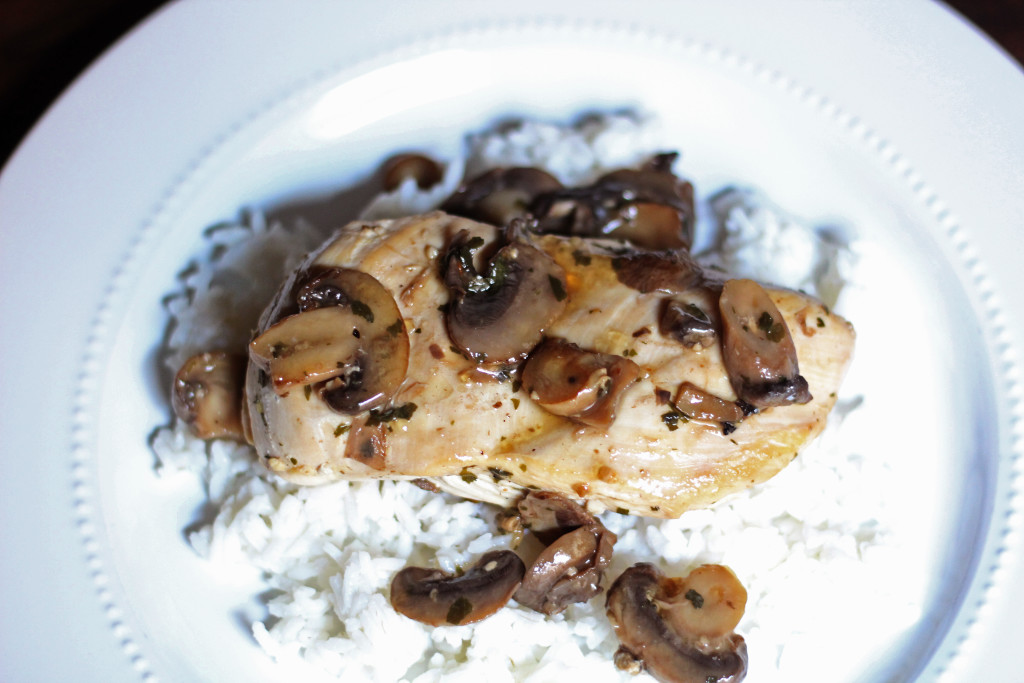 While Marguerite didn't suggest this, we decided that after eight or nine minutes of cooking we should flip the chicken breasts over to finish them. We even ended up cooking the chicken longer than Marguerite suggested (something I never thought I would do!) We decided to pair it with rice, although mashed potatoes would have been a delicious addition to this chicken and mushrooms recipe as well.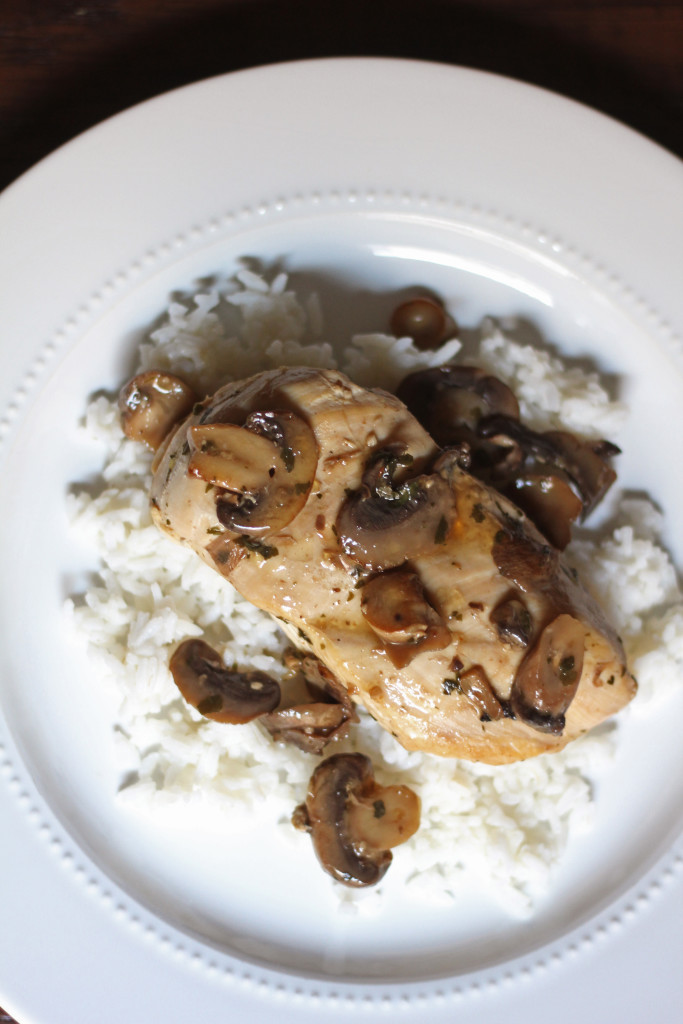 The chicken stock, wine, garlic, and parsley really soaked in to both the chicken and mushrooms. Cooking the chicken in the amount of liquid present at a lower temperature helped the meat soak up the liquid and not dry out. The chicken was tasty, but for me the real star of this dish was the mushrooms. Shannon is more a fan of mushrooms in creamy dishes, so she wasn't as crazy about this.  In the end, this chicken and mushrooms recipe was a success but was still rather simple. If you like mushrooms or do chicken a lot and need another recipe to mix it up, this is definitely one to keep in mind.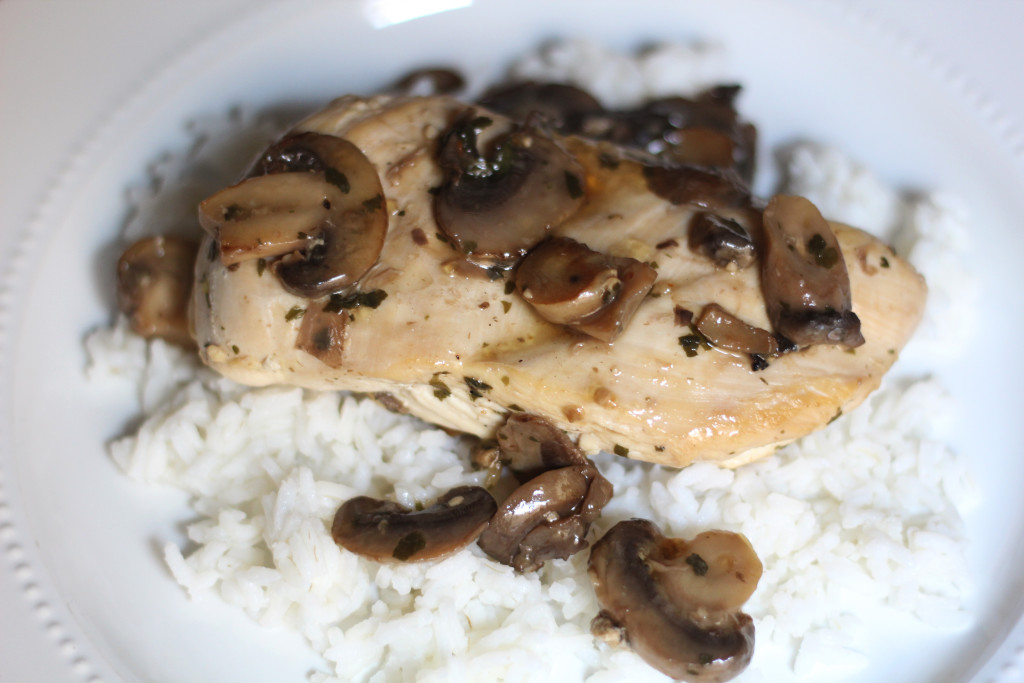 Servings
2
chicken breasts
Servings

2

chicken breasts
Servings
2
chicken breasts
Servings

2

chicken breasts
Servings:
chicken breasts
Add 1 tbsp olive oil to skillet on high heat. Brown each side of the chicken breasts and then remove chicken from heat.

Add another tbsp of olive oil, then the mushrooms and garlic. Cover and cook three minutes. Then uncover and cook mushrooms until brown over medium heat.

Add the wine and increase heat to high. Cook until about half the wine has cooked off.

Add the chicken stock and parsley and reduce heat to half.

Add chicken. Cook 6-8 minutes per side, or until done.