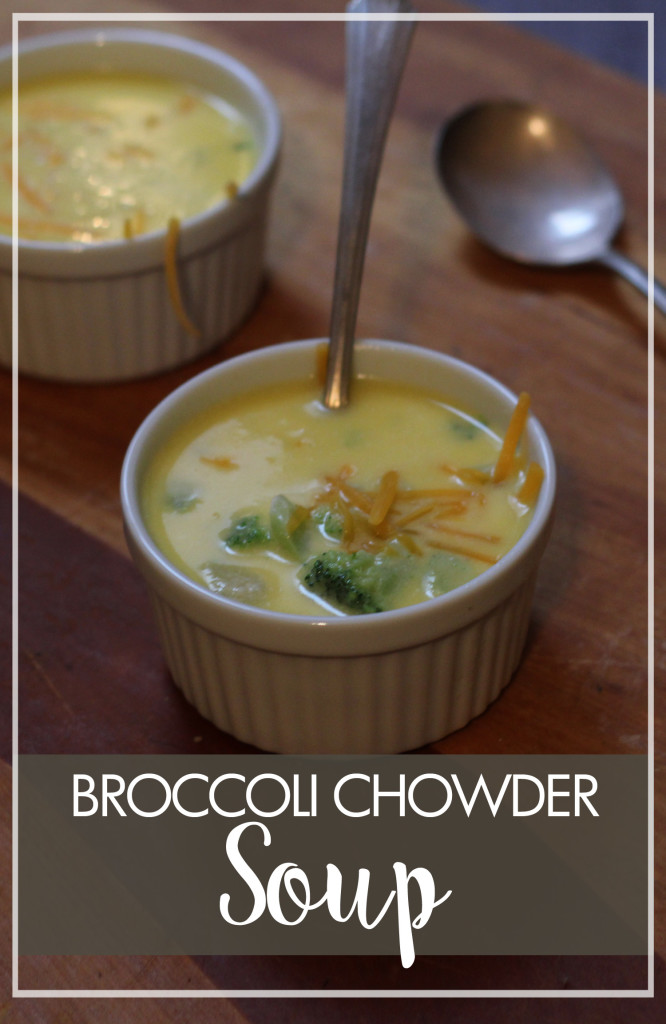 What's better in cool fall weather than a nice warm bowl of soup? I'd say not many things are. Considering the fact that both of us came down with the flu this past week, soup was a much needed thing. This broccoli chowder soup is a delicious creamy treat to keep you warm this fall. If you liked our broccoli cheese soup, then you will really like this broccoli chowder soup!
Here's what Marguerite had to say: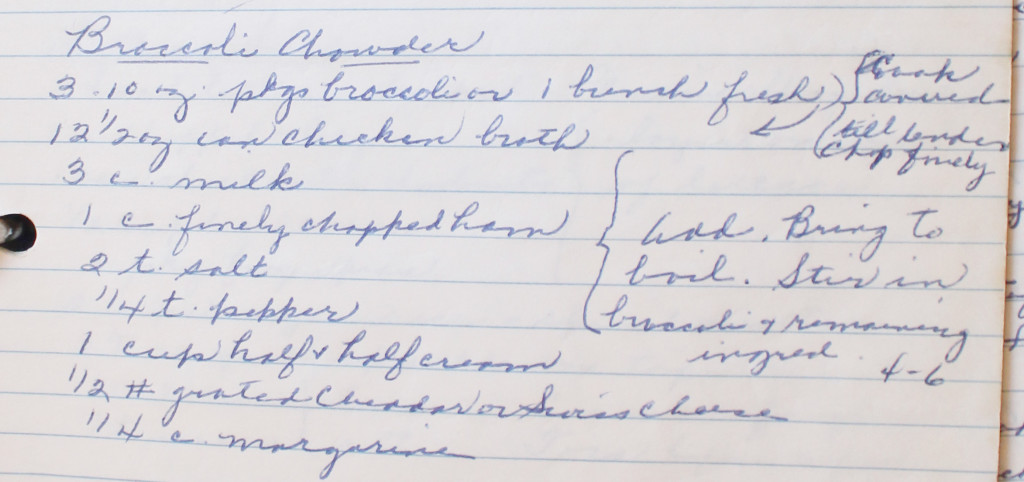 You may notice that Marguerite calls for either three packages of frozen broccoli or one head of fresh broccoli. Aaron had a bit of trouble reading this recipe, and at first thought he was supposed to cook both frozen and fresh broccoli. He could try and blame it on the diminishing use of cursive writing these days, but it just wasn't his day. After fixing that issue, this soup turned out great.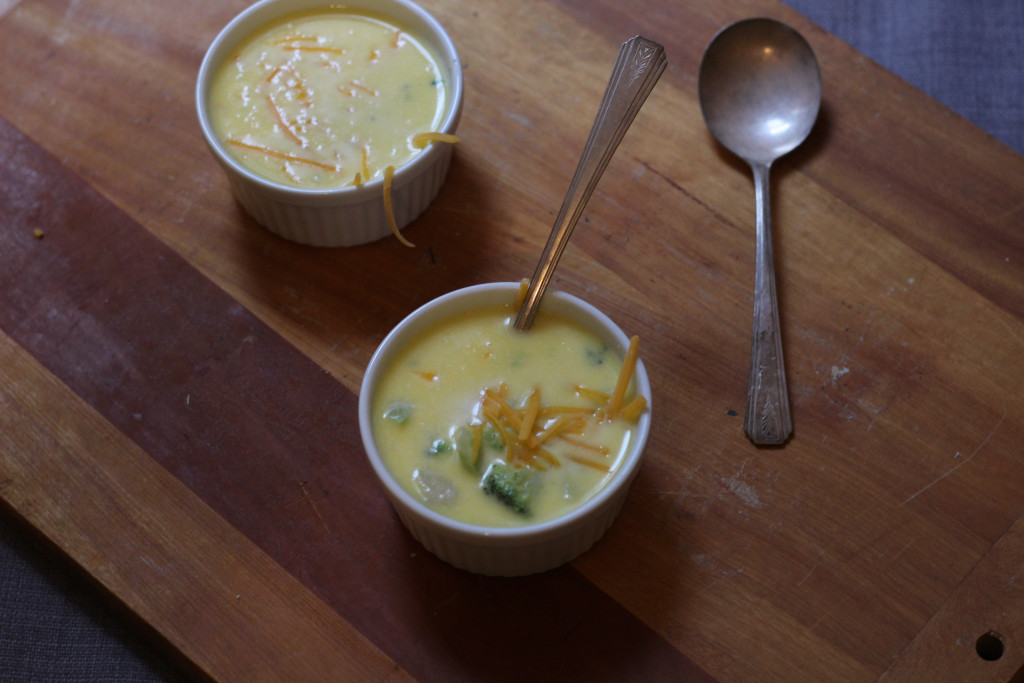 Aaron was proud of his time management during this recipe, chopping ingredients efficiently while other ingredients cooked in the pot. That was, until he let the broth, milk, and ham boil over. He caught it quickly enough and turned the heat down before he burnt the milk. After he added the remaining ingredients, this broccoli chowder soup took shape right away.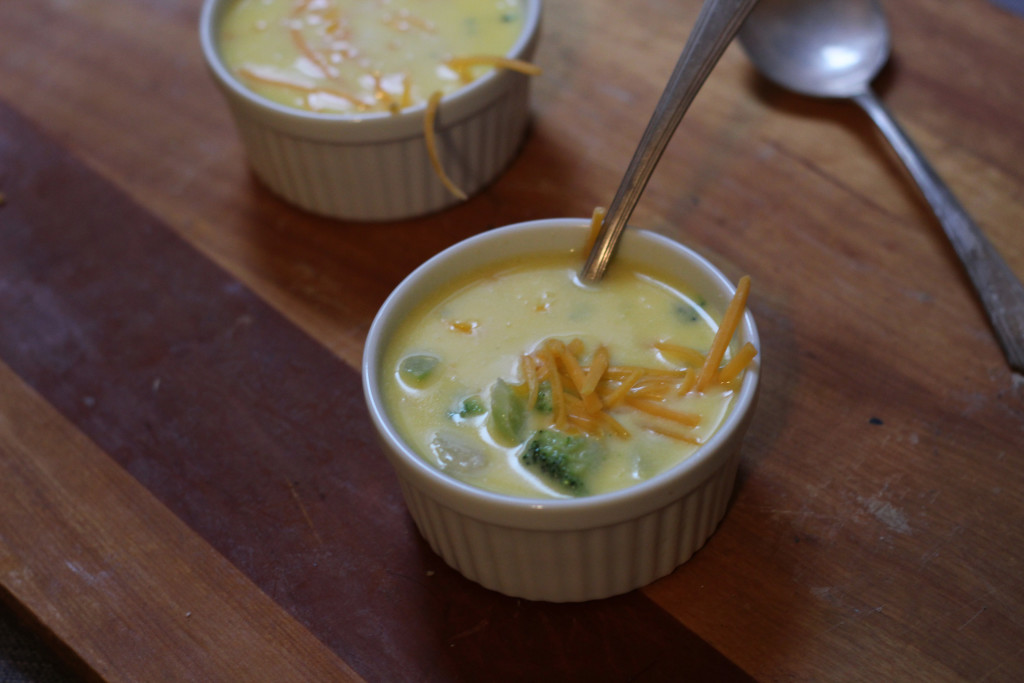 I don't particularly care for creamy soups, so I only had a few spoonfuls. It was very appetizing and just like a broccoli chowder soup should taste, just not my thing. Aaron really enjoyed it, and commented that he liked it more even more than the aforementioned broccoli cheese soup. Marguerite did us a favor and put both recipes on the same page, which made comparing them to each other easier. He thinks the chowder was better due to the increased milk/cream, decreased chicken broth, and how it was cooked up. The extra cheese didn't hurt either.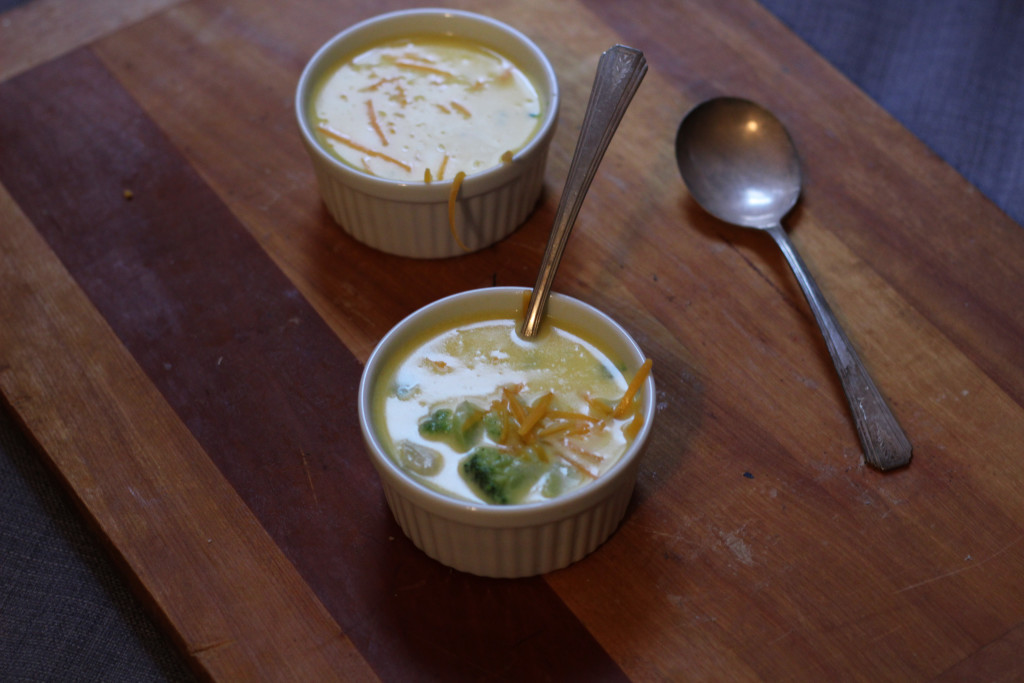 This broccoli chowder soup will definitely warm Aaron's stomach this fall. If you need a tasty soup to warm you up this season, Marguerite's broccoli chowder soup can hit the spot.

Cook broccoli in chicken broth until broccoli is tender.

While broccoli is cooking, chop the ham.

Once broccoli is tender, remove broccoli with a slotted spoon.

Add milk, ham, salt, and pepper to chicken broth and bring to a boil. While these ingredients heat up, finely chop the broccoli.

Once boiling, add broccoli, along with half & half, cheese, and butter.

Stir together over low heat until all ingredients are incorporated.