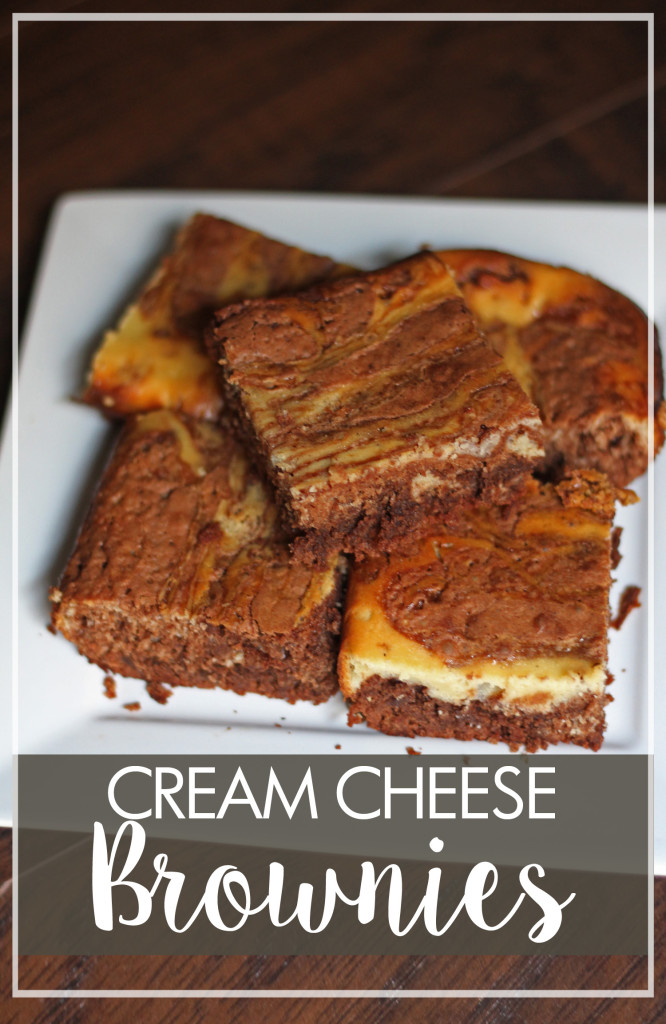 I'm not sure if I've made it clear enough (although I think I have), but I love desserts. Chocolate desserts might be my favorite, and brownies are near the top of the list. Since its been a few weeks since our last dessert, the Southern Lane Cake, I think it's time to do another. These cream cheese brownies were a great treat.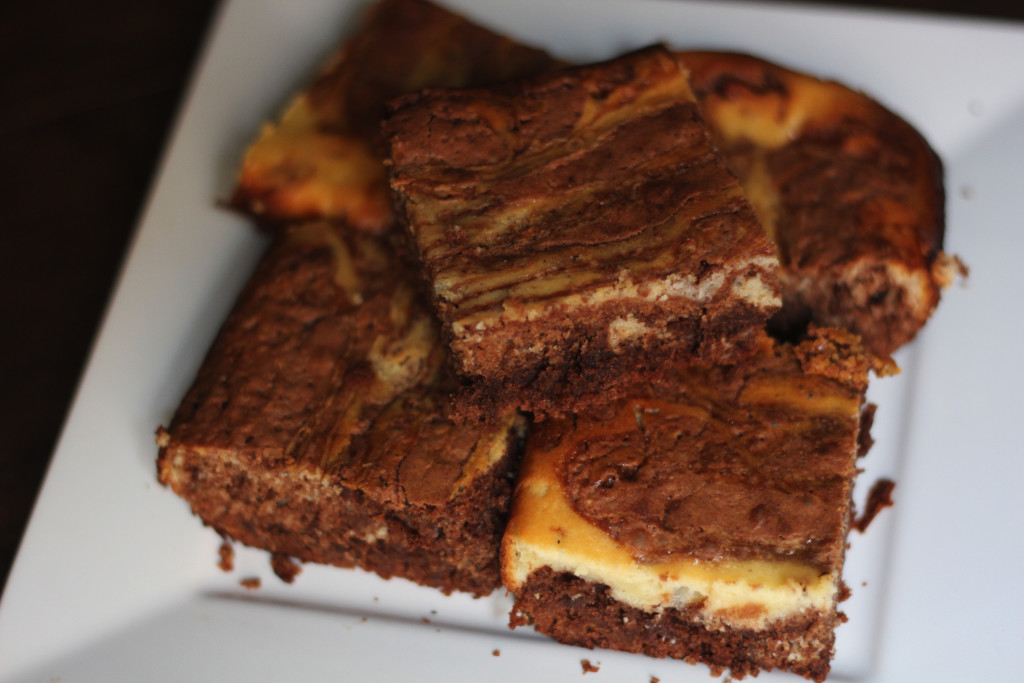 Here's what Marguerite's friend Susie Matha had to say: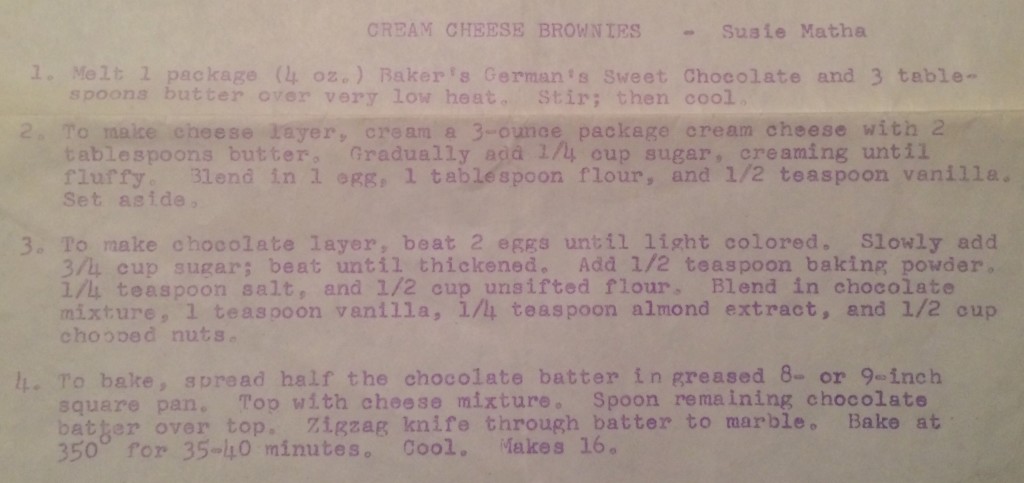 Susie also gave us the Coffee Cake recipe, which is one of my favorite recipes I think we've done on Marguerite's Cookbook. So when it came time to make these brownies, I was hopeful they would be as much of a success as the coffee cake. To be honest, these brownies didn't quite live up to the coffee cake, but they were still tasty. It was fun to make brownies completely from scratch, and we enjoyed working on making each of the layers for this interesting brownie recipe.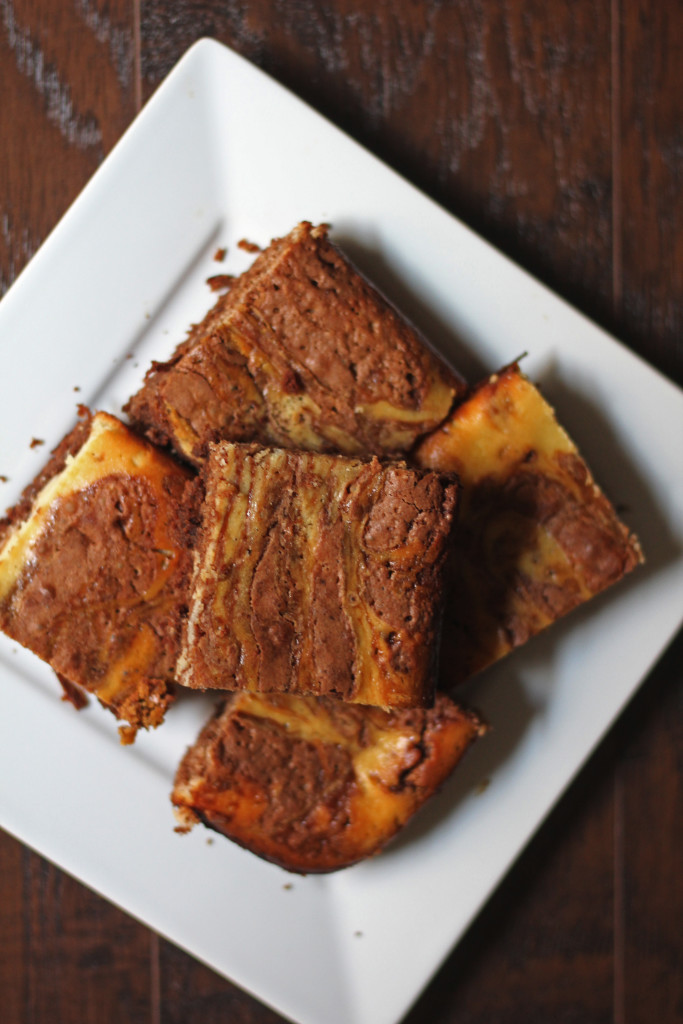 The cream cheese brownies turned out really nice. They were soft and moist and had great flavor. Both the chocolate layers and cream cheese layers were delicious, and the two mixed together well to make a wonderful brownie. We both enjoyed these brownies, and they disappeared pretty fast. I'm sure we'll be making these again!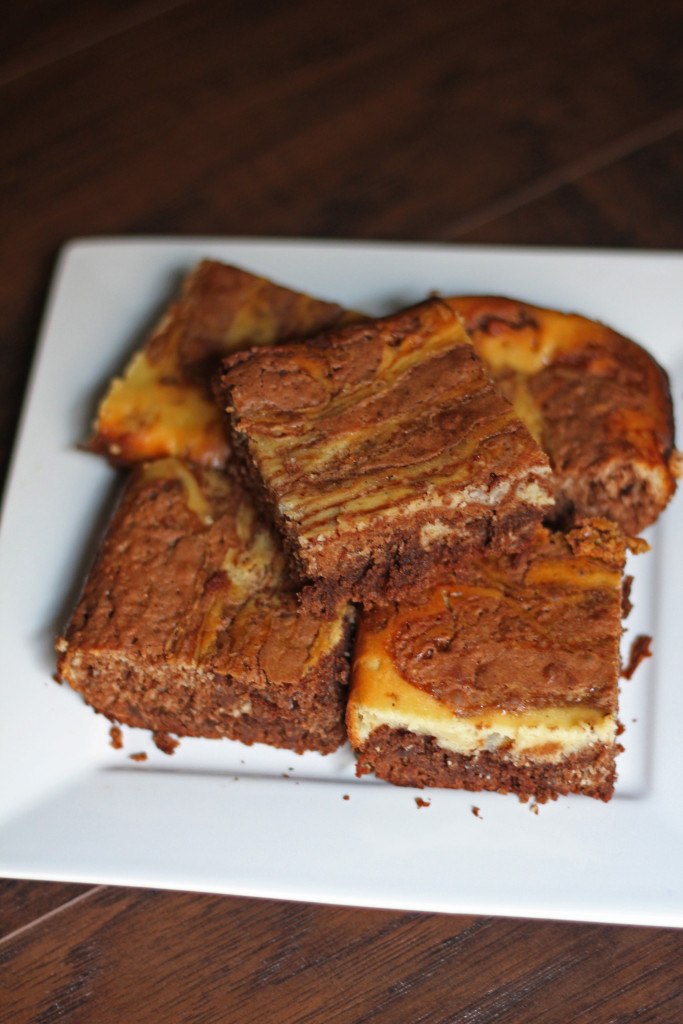 Preheat oven to 350 degrees.

Melt chocolate and 3 tablespoons of butter over very low heat. Stir frequently. Cool.

To make cheese layer, cream 3 ounces of cream cheese with 2 tablespoons of butter. Gradually add 1/4 cup sugar, creaming until fluffy. Blend in 1 egg, 1 tablespoon flour, and 1/2 teaspoon vanilla. Set aside.

To make chocolate layer, beat 2 eggs until lightly colored. Slowly add 3/4 cups sugar; beat until thickened. Add 1/2 teaspoon baking powder, 1/4 tsp salt, and 1/2 cup flour.

Blend in chocolate mixture, 1 teaspoon vanilla, and 1/4 teaspoon almond extract.

Spread half the chocolate batter in a greased 8 or 9 inch square pan. Top with cheese mixture. Spoon remaining chocolate patter over top. Zigzag knife through batter to marble. Bake for 35-40 minutes.