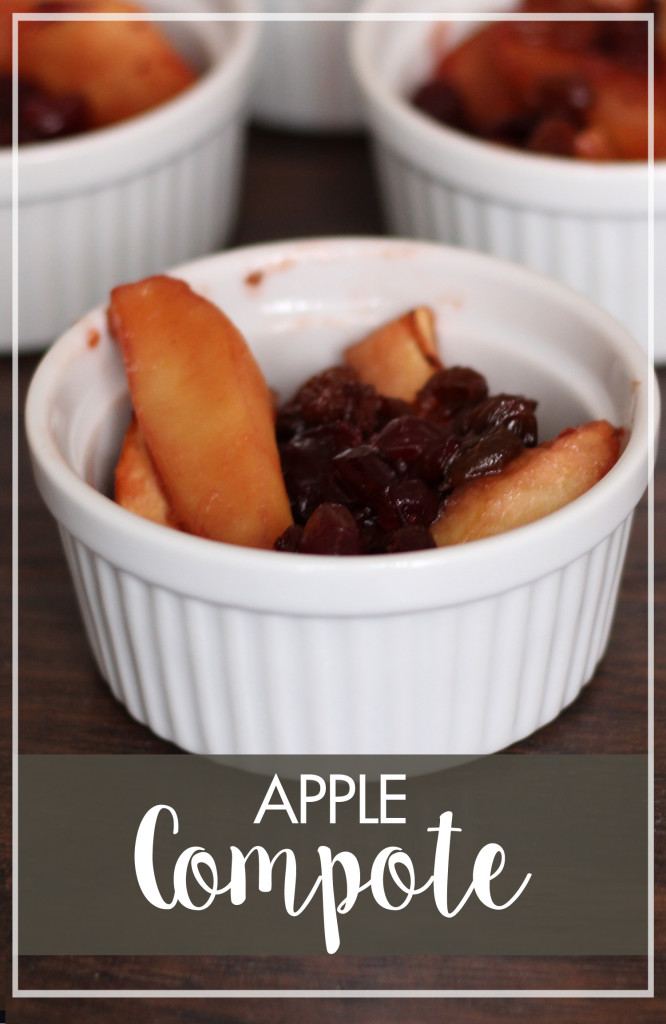 Time for another great fall recipe. And this time, surprise surprise, its a dessert! This apple compote had its ups and downs, but turned out okay in the end.
Here's what Marguerite had to say: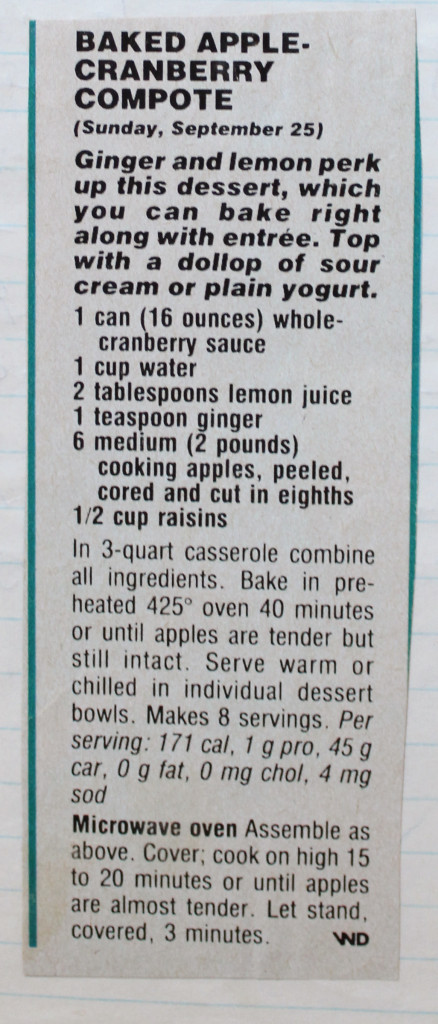 Not Marguerite's typical handwriting, huh? Well, as you will see as we go along, Marguerite also added magazine clippings of recipes that she must have liked into her cookbook as well. Aaron was excited to try this, because his mom would frequently make an apple dish during the holidays that he really liked. This recipe, however, did not quite turn out like that one.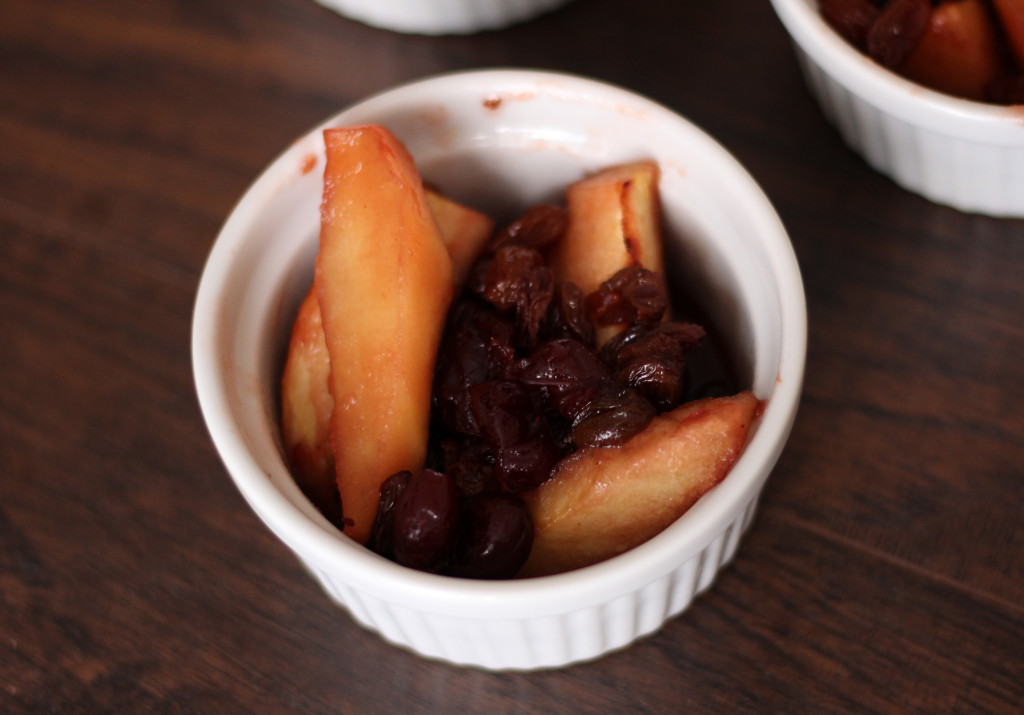 First of all, as anyone who has done apple dishes can attest, peeling apples is not an enjoyable task. That step took up over 90% of the prep time. Once that part of prep was completed, the rest of the recipe came together easily. When putting the ingredients together, we made a layer of apples, put the other ingredients on top, and then mixed them all together.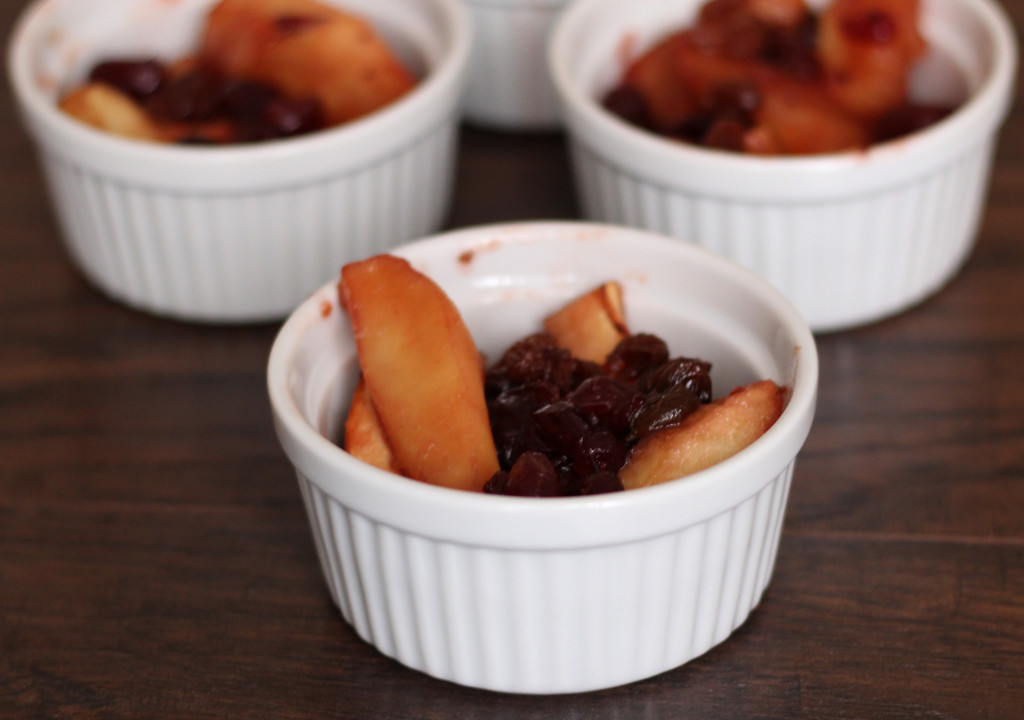 When the apple compote first came out of the oven, we were concerned and unimpressed. It was still somewhat watery, while the apples seemed overcooked and dried out. There were a few thoughts we had as to why this happened. First we weren't sure if we had put enough apples in. Then, since today's cranberry sauce cans usually hold 2 less ounces than before, we thought that might add to it. Finally, this is our first recipe in our new oven, which always has its own complications. But, unlike our old apartment, this oven is at least a full sized one. Yay tiny apartment living!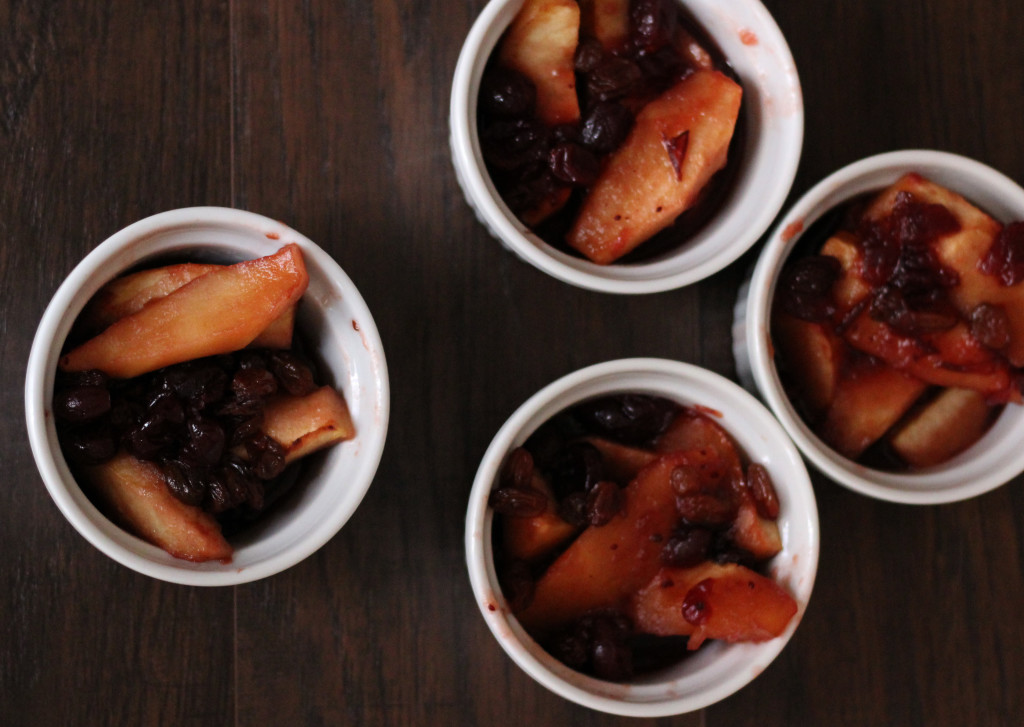 As you can see from the pictures, once we put this apple compote into individual serving dishes, they look pretty good! The cranberry sauce melded with the apples to give them a nice rich color, and the whole cranberries and raisins added to the visual interest of this dessert. I did not like the look of those cooked raisins though! I also felt that the apple compote was much too tart. I would have preferred it to be much sweeter.  Aaron did like this apple compote, although it wasn't his favorite apple dessert.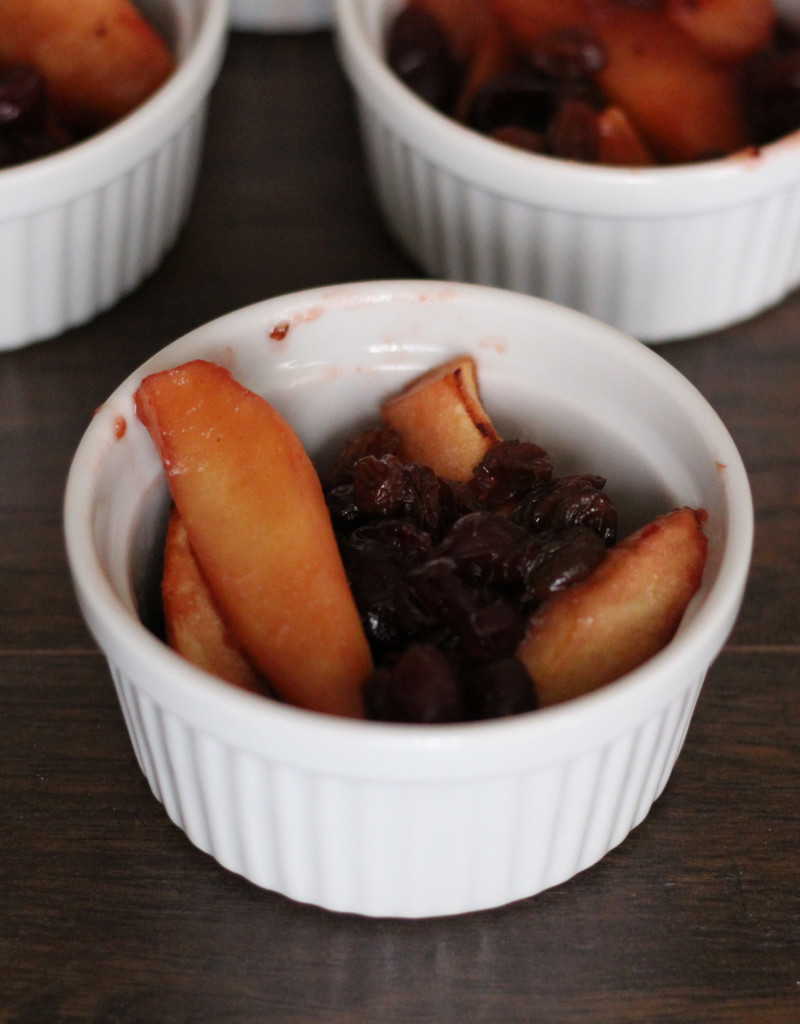 We hope you enjoy this warm apple compote as September gets cooler!

Servings

Prep Time

8

25

minutes
Servings

Prep Time

8

25

minutes
Core, peel, and slice apples into eighths.

Combine all ingredients in 3 quart casserole dish.

Cook for 40 minutes or until apples are tender but still intact.