When we chose this recipe, we thought it would be fun to try something pretty different than the rest of the cookbook. When we actually made it, we found out something even cooler. This was one of Aaron's mom's favorite recipes. Marguerite made it a lot for her because she liked it. It was also another semi-diet recipe Marguerite had in her cookbook.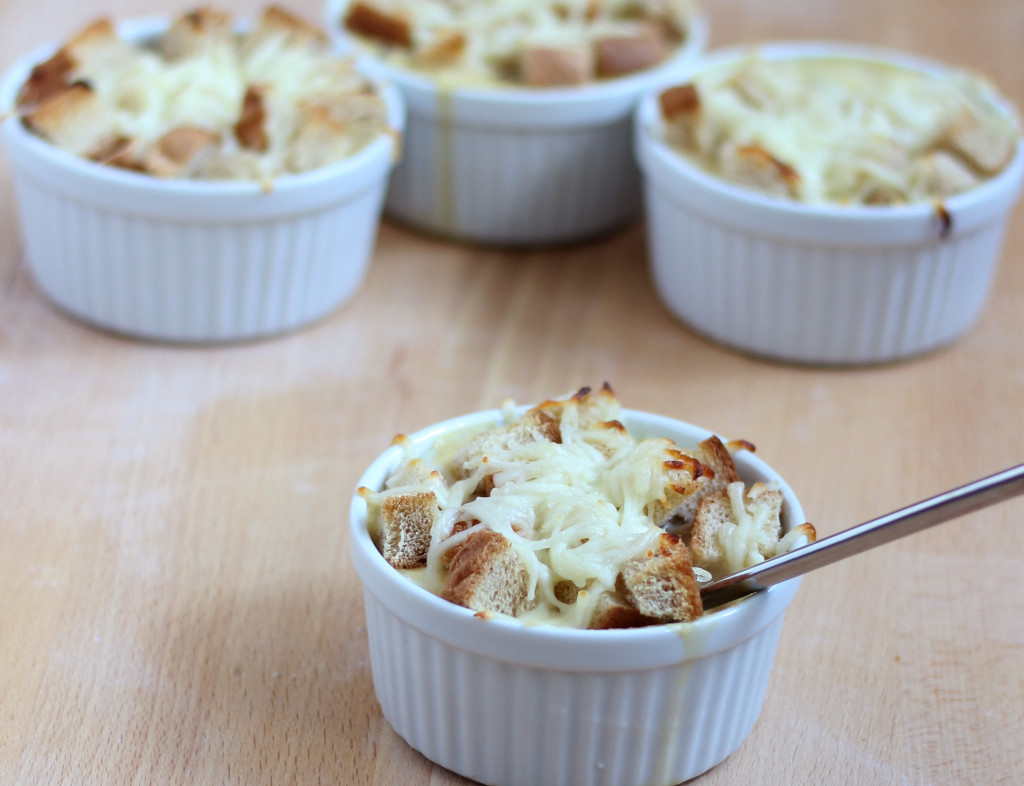 When we chose it, neither of us knew what a ramekin was. We picked up a few from Sur la Table to make this recipe. I love the simplicity of the white ramekins. They are going to make great cookware for other recipes in the future I'm sure! But for now, back to the crab meat ramekins.
Here is what Marguerite had to say: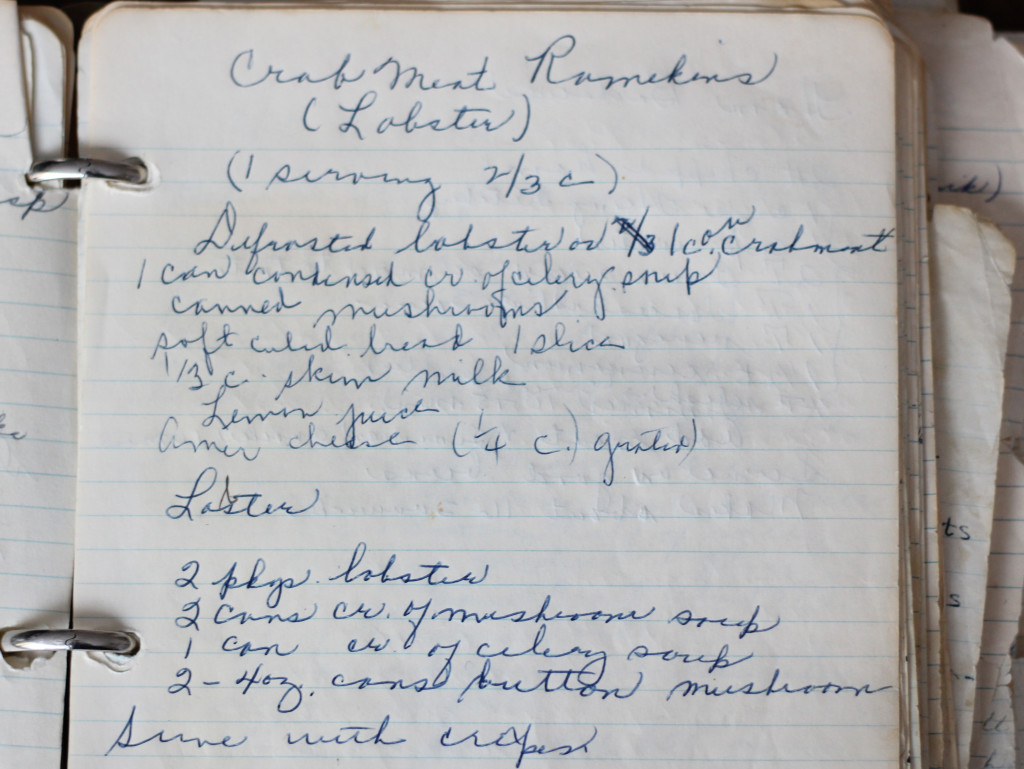 As you can see, there were NO instructions with this "recipe!" Upon consulting some other sources we figured out how we wanted to prepare the crab meat ramekins. We started by putting the ingredients in a saucepan to heat everything up. When doing that, Aaron thought that one 6 oz can of crab meat might not be enough. It turned out that the single can of crab meat was plenty.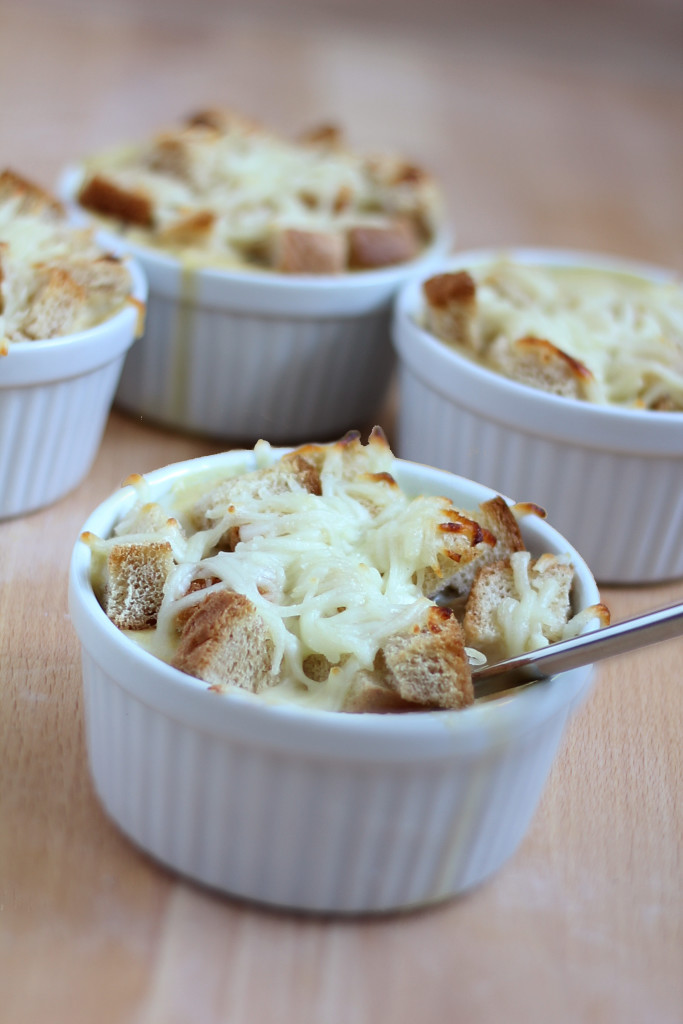 We did have to change the amounts some in the recipe, specifically the bread and cheese for the top. In discussing the recipe with Aaron's mom, she told him that she remembered the little brown ramekins that Marguerite used to make them in. She also commented that the tops of those were tapered and smaller than the rest of the ramekin. That made needing more bread and cheese to cover our ramekins make total sense!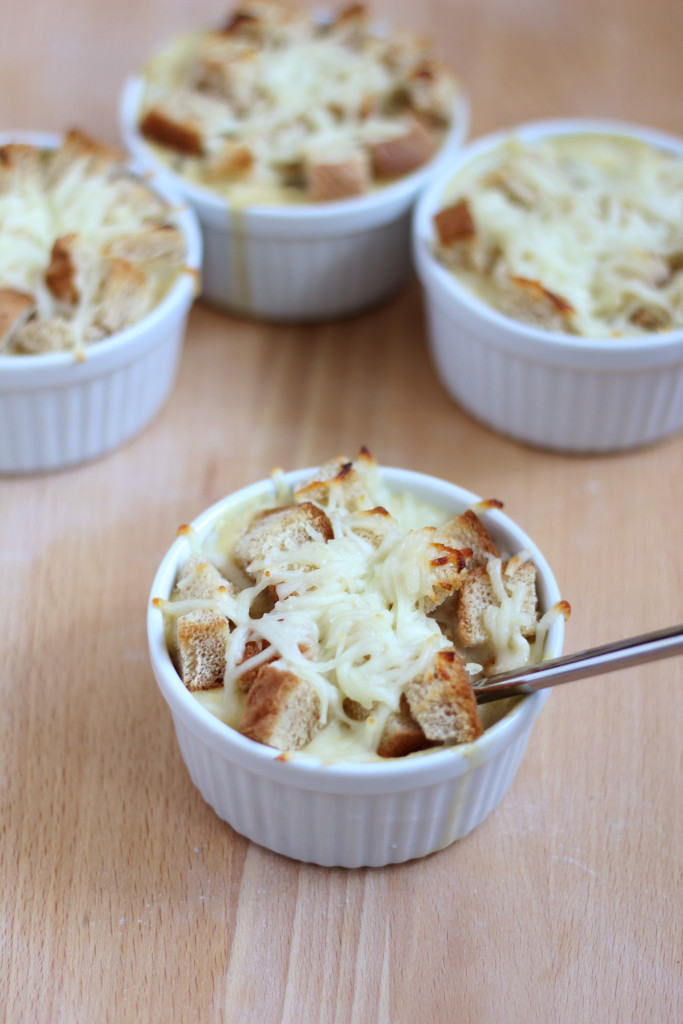 I prefer lobster, especially since I spent a summer in Maine, but thought these crab meat ramekins were delicious! (It may have been the cheese and bread.) All jokes aside, I did really enjoy this recipe, and so did Aaron. He did think that if we tried it again he may want to use lump crab instead. If you're somewhere you can use fresh crab this summer, we hope you give that a try!

Servings

Prep Time

4

ramekins

15

minutes
Servings

Prep Time

4

ramekins

15

minutes
Servings

Prep Time

4

ramekins

15

minutes
Servings

Prep Time

4

ramekins

15

minutes
Put the cream of celery soup and mushrooms in a medium saucepan over medium low heat.

After a few minutes, whisk in the skim milk.

Add the crab meat and lemon juice and mix ingredients together.

Pour mixture into 7 oz. ramekins.

Top with cubed bread and cheese.

Place in oven for 8-10 minutes or until bread has browned and cheese has melted.