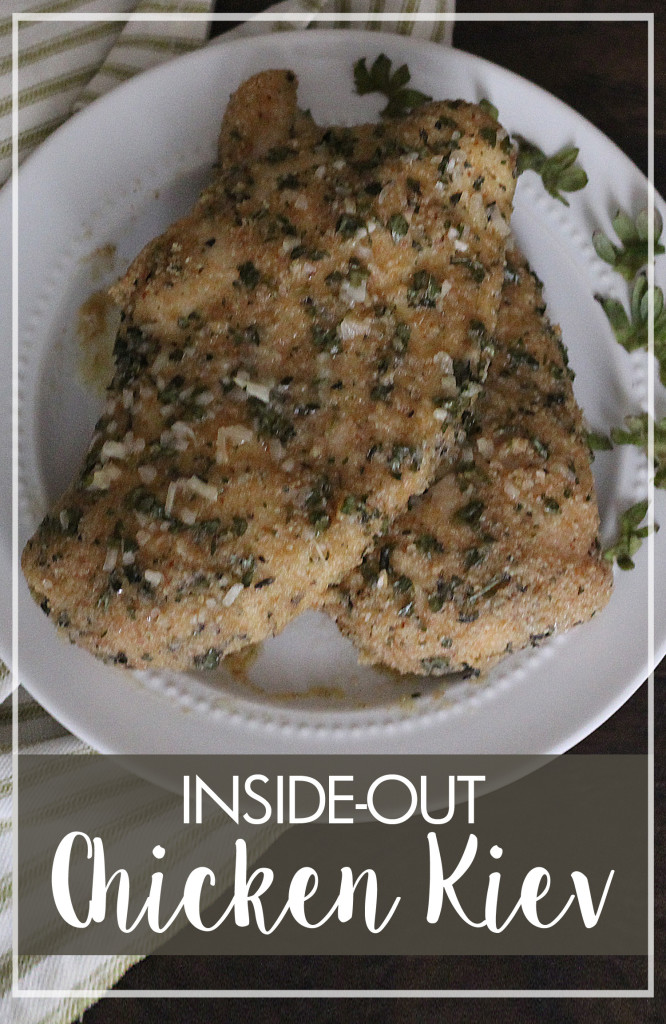 There's no question that the most numerous type of recipe in Marguerite's cookbook is desserts, and we'll get back to another one of those next week! But first, a recipe that is most likely the second popular in the book—a chicken recipe. This inside-out chicken kiev was a delicious twist on a classic!
Here's what Marguerite had to say: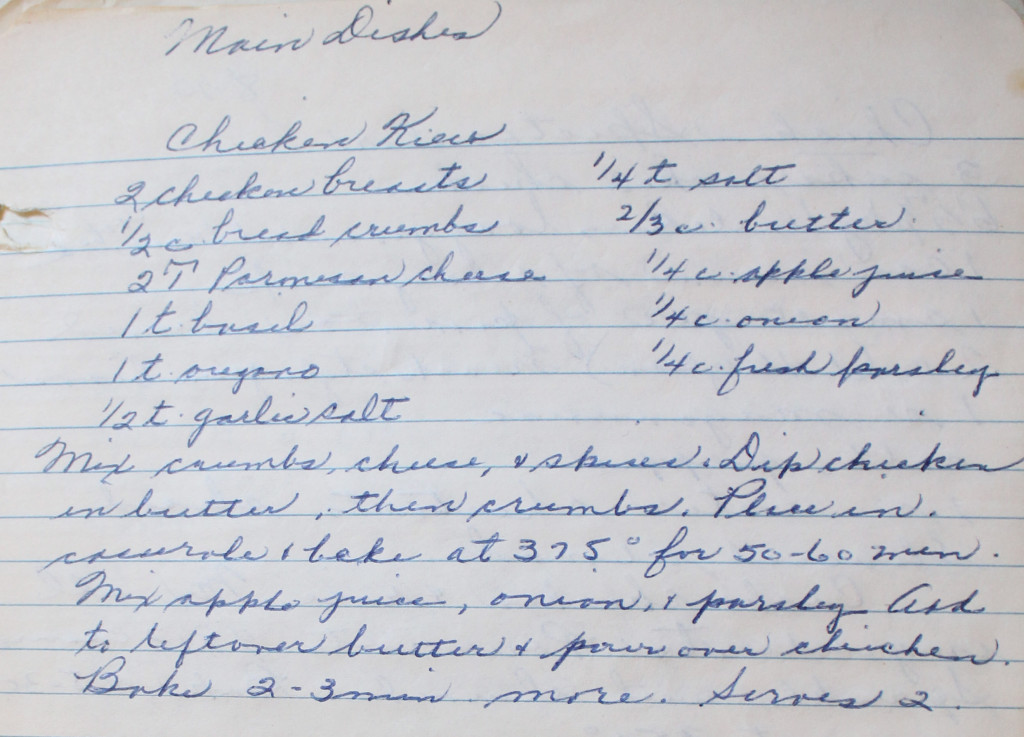 You may notice a few differences between Marguerite's recipe and our version below. The main difference is the title. We knew that a typical chicken kiev usually has the butter and spices stuffed and cooked on the inside, which was not a part of Marguerite's recipe. So we decided to rename this recipe 'inside-out chicken kiev.' Aaron was almost as excited about the catchy new name as he was about the dish itself!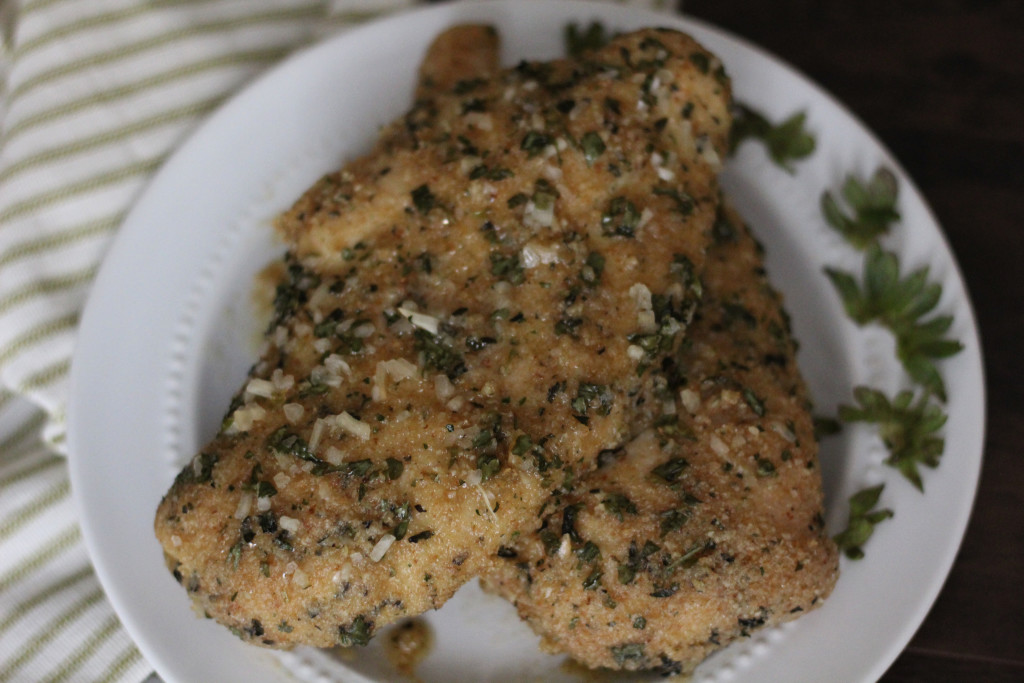 Some other changes we made included minimizing the cook time from Marguerite's and substituting dried ingredients for fresh ones. We make some type of chicken recipe about once a week and usually only cook it for up to 30 minutes. So when we read how long Marguerite wanted us to cook this recipe, we thought: That's crazy! And so Aaron's mother fielded yet another recipe-related phone call from us. We seriously call her 3-4 times while making these. Seriously. She agreed with Marguerite on the cooking time, but the thought of overly dry chicken still made us cringe. We're glad we went with our guts and cut the cook time. Sorry Marguerite and Mercedes!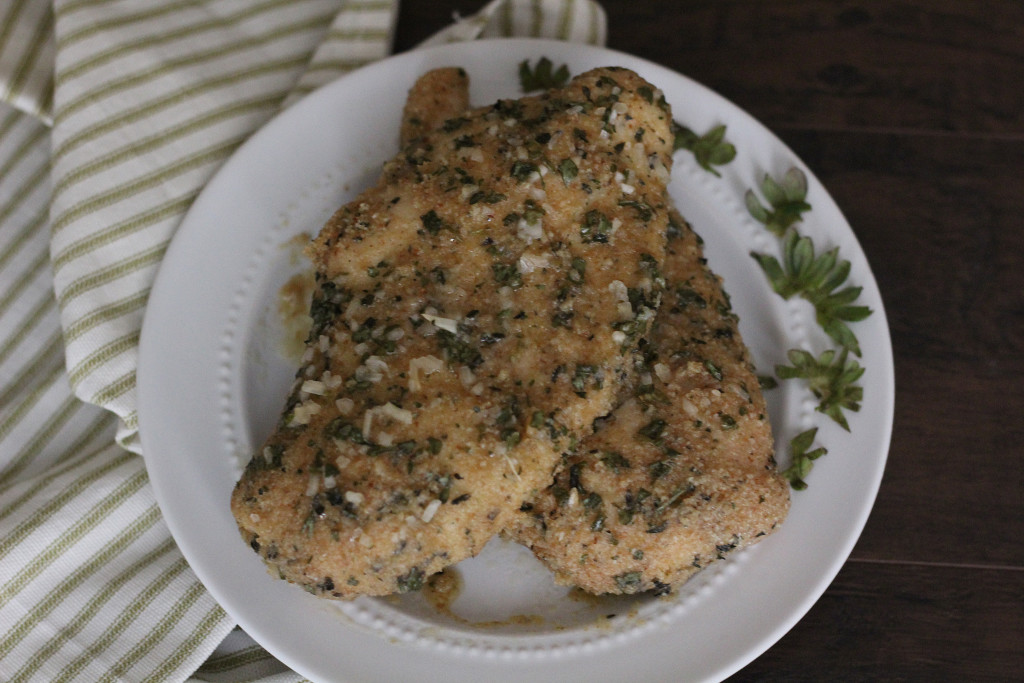 This inside-out chicken kiev smelled great while it was cooking, which made waiting for dinner time to eat it torture! I really liked this chicken recipe. I've liked almost all of the things we've been making lately, actually. The combination of the spices on the chicken made it incredibly flavorful. A whole bunch of butter slathered on it doesn't hurt either. As Marguerite's mother always said "If it calls for one stick of butter, then two will make it twice as good!" Okay, Paula Deen. Aaron also liked this inside-out chicken kiev. But, as I've mentioned before, he likes everything.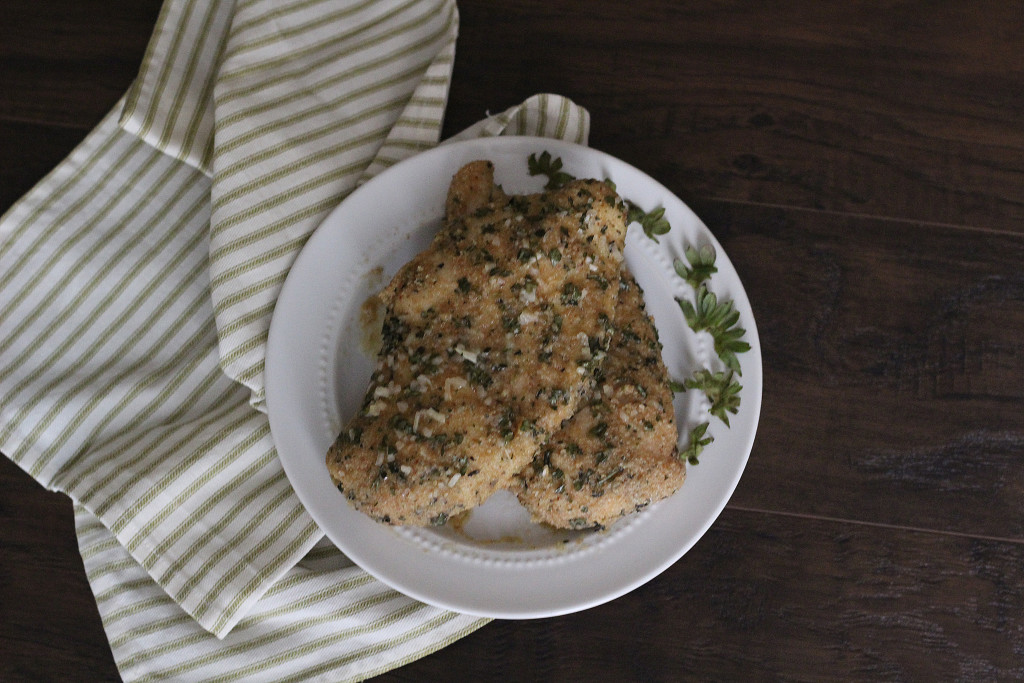 We hope you try this simple recipe with your family. We think you'll enjoy this inside-out chicken kiev as much as we did!

Servings

Prep Time

2

10

minutes
Servings

Prep Time

2

10

minutes
Servings

Prep Time

2

10

minutes
Servings

Prep Time

2

10

minutes
Preheat oven to 350 degrees.

Melt butter in shallow dish.

Mix bread crumbs, cheese, and spices (salt, garlic salt, oregano, and basil.)

Dip chicken in butter, then crumb mixture.

Place in casserole dish and bake at 350 for 30 minutes.

Mix apple juice, onion, and parsley.

When 30 minute cook time has passed, pour apple juice mixture over chicken and bake 2 to 3 minutes more.