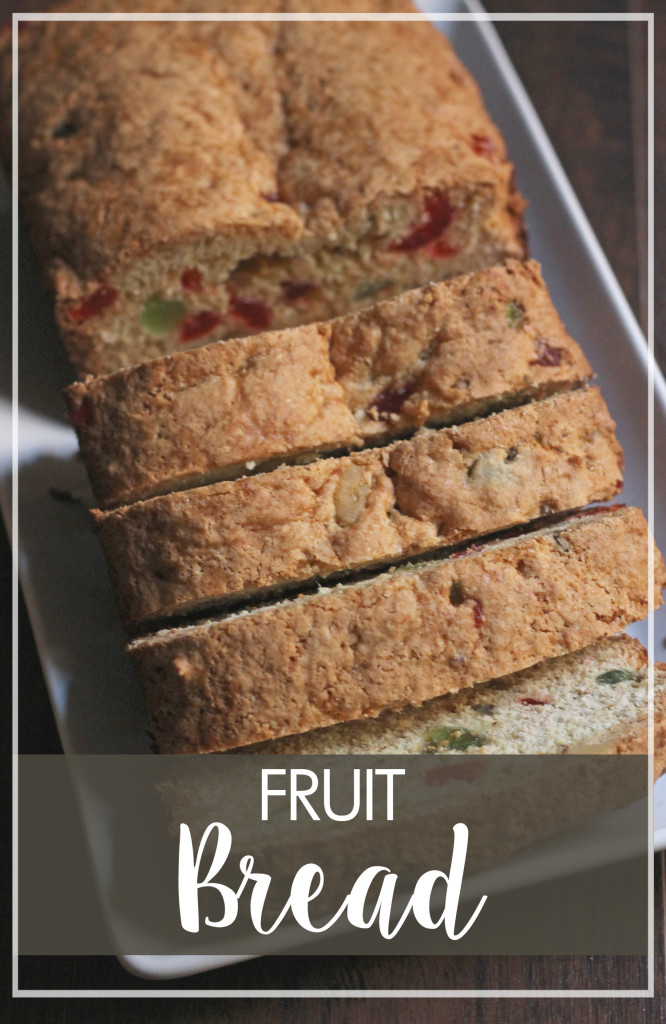 I don't know about you, but sometimes it definitely makes me feel better to bake. And eat the thing I've baked, but that's besides the point. However, I really enjoyed making this "Fruit Bread" while we are in the depths of winter here in Chicago. It was also a great way to use up any extra candied cherries you might have leftover from making a delicious batch of Christmas cake cookies.
Here's what Marguerite had to say: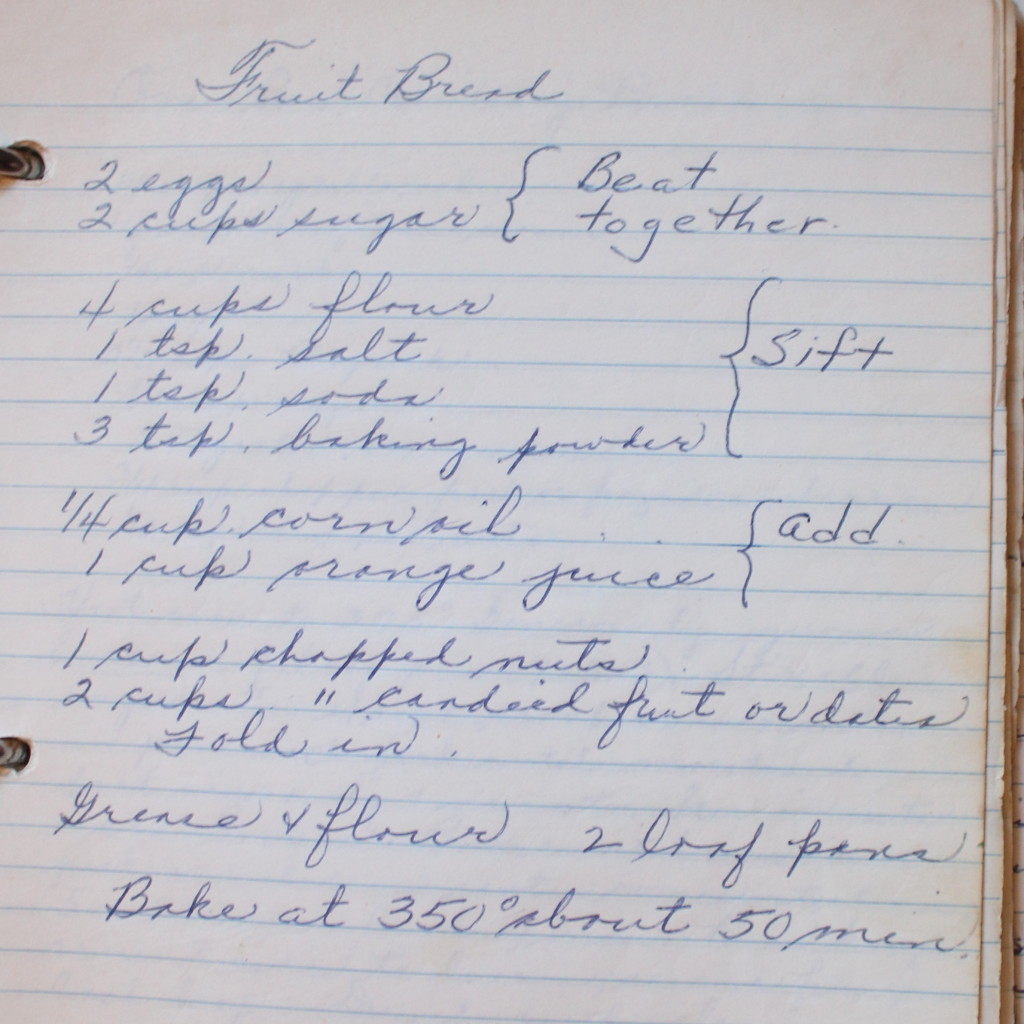 I was really looking forward to making this bread, since our other bread recipes here at Marguerite's Cookbook have been very successful. I was happy with how the bread turned out, but it sure was a process to get there! First of all, it took quite a while to chop up the candied cherries and they were extremely sticky of course. Then, as you may imagine, four cups of flour and a bunch of nuts and fruits make for a very thick batter. I was exhausted by the time the bread was all mixed together.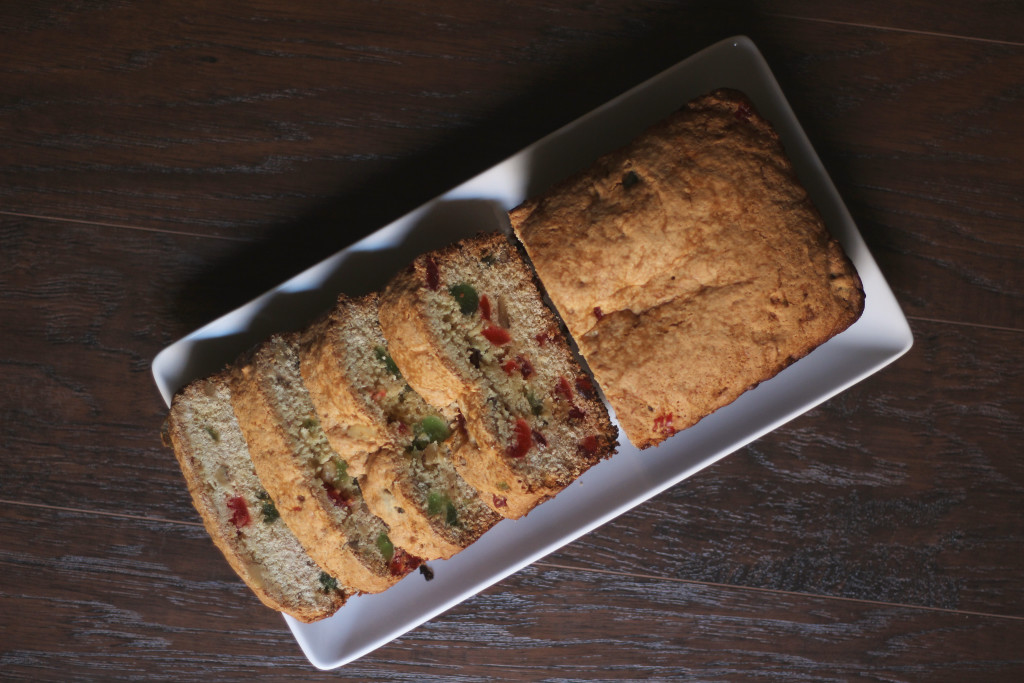 I did have a little trouble baking this bread. It seemed that when the time was up, the insides where just barely done but the bottom crust got burned a little bit. I suppose I may have put the bread too close to the bottom of the oven. That little issue aside, the fruit bread turned out to be quite tasty. The combination of candied fruit, nuts (we used walnuts), and orange juice added vibrant flavors to an already sweet tasting bread.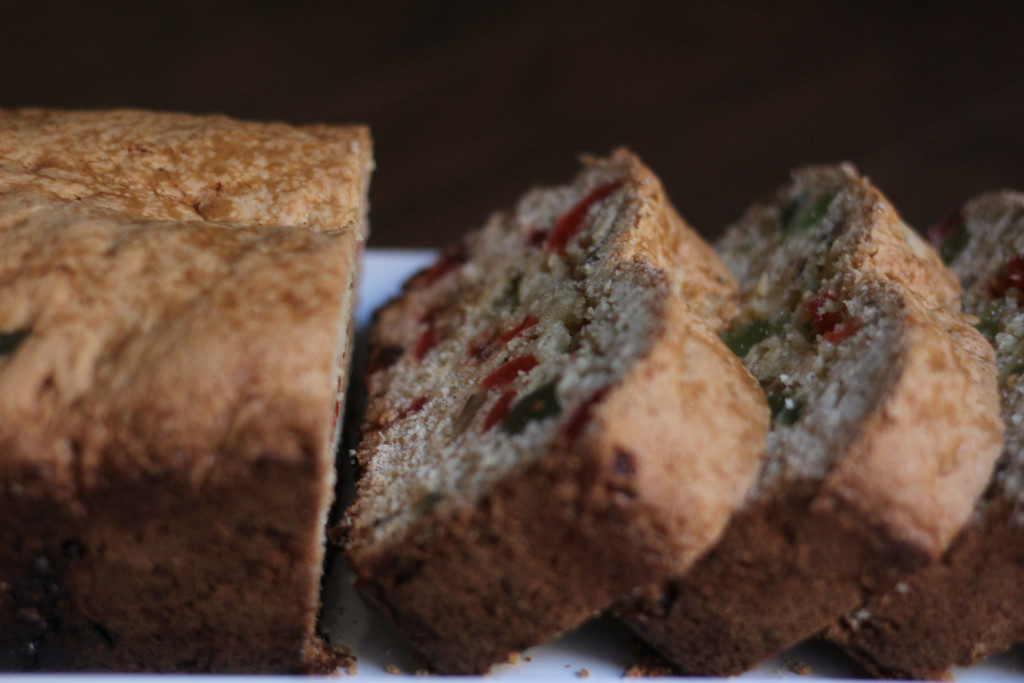 We both really enjoyed this bread. I'll probably have some with my morning coffee, but its so sweet this may be more of a dessert bread. This might not be my favorite bread so far, but it is definitely close. I'm looking forward to sharing this with my coworkers, and I'm sure they'll be happy to see some more delicious food coming into work with me.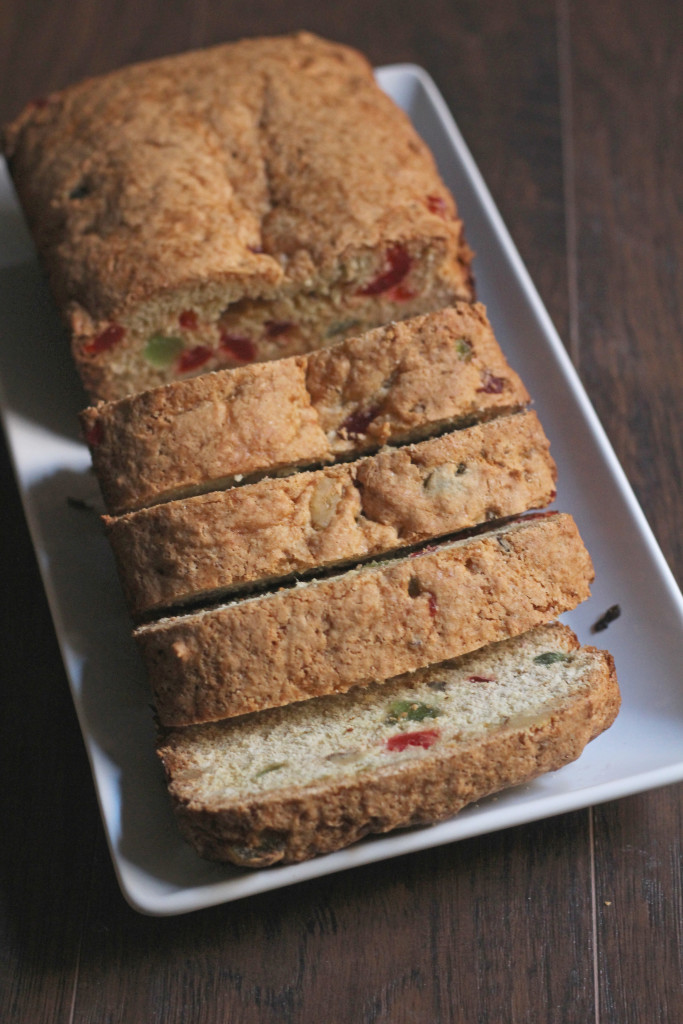 Servings

Prep Time

2

loaves

40

minutes
Servings

Prep Time

2

loaves

40

minutes
Servings

Prep Time

2

loaves

40

minutes
Servings

Prep Time

2

loaves

40

minutes
Preheat oven to 350 degrees.

Beat together eggs and sugar.

Sift together dry ingredients and add to eggs and sugar.

Add the oil and orange juice.

Chop the candied fruit and nuts (if not already done).

Grease and flour two loaf pans and fill with batter. Bake at 350 for 45-50 minutes.