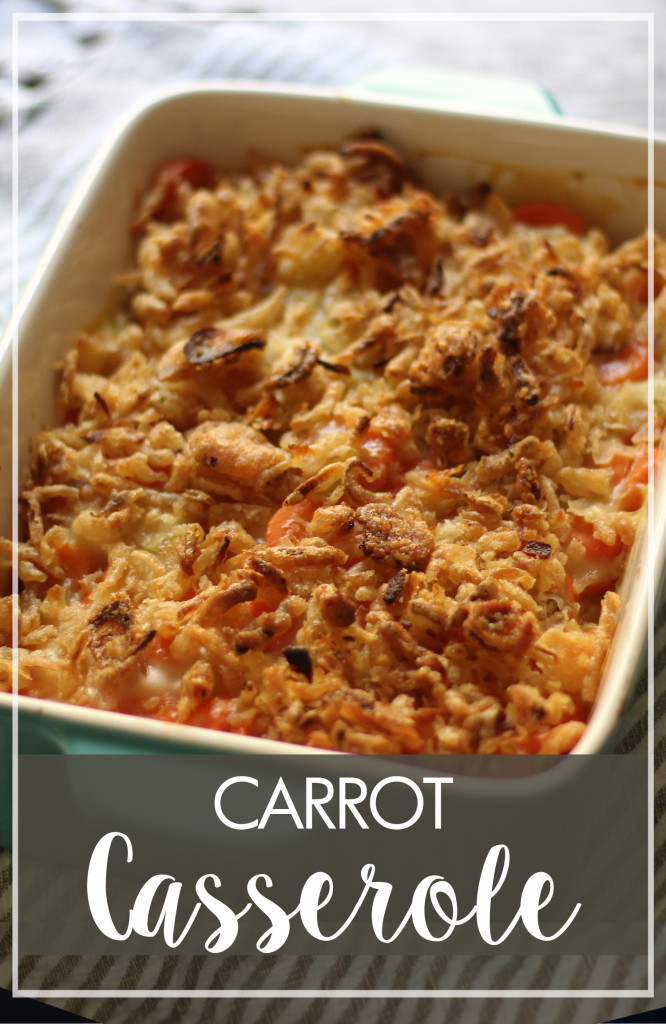 Today, we decided it was time to spice up some vegetables. Don't get me wrong, I like vegetables, but sometimes plain old vegetables gets boring. Marguerite made several vegetable "casseroles" that made veggies more exciting. The ingredient that provided that excitement was french fried onions and she used them on several different recipes. This week, we made a carrot casserole.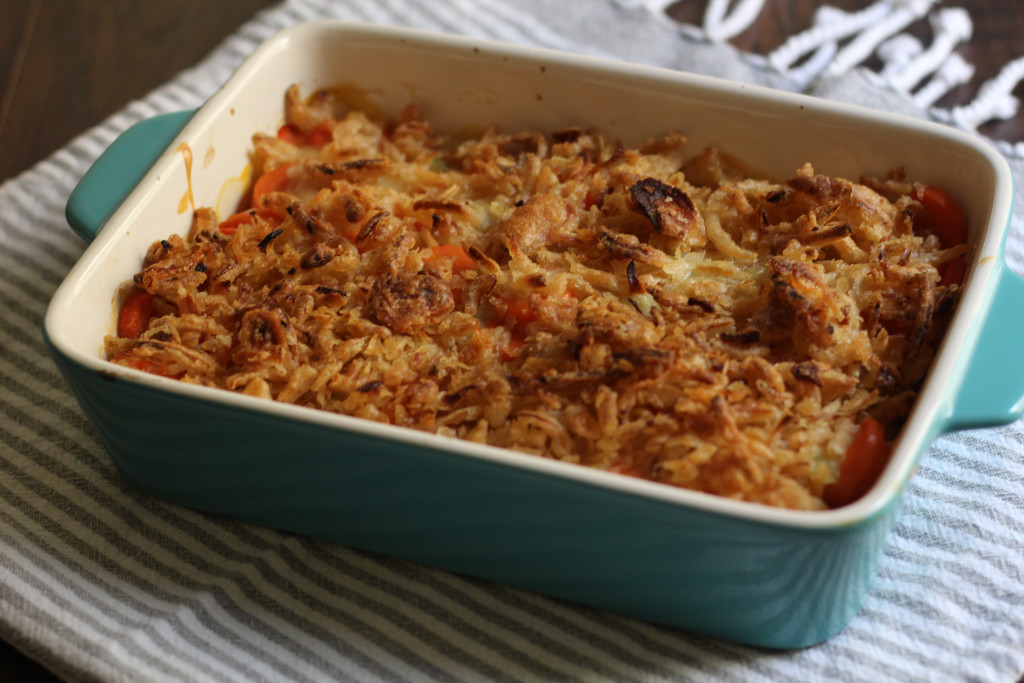 Here's what Marguerite had to say: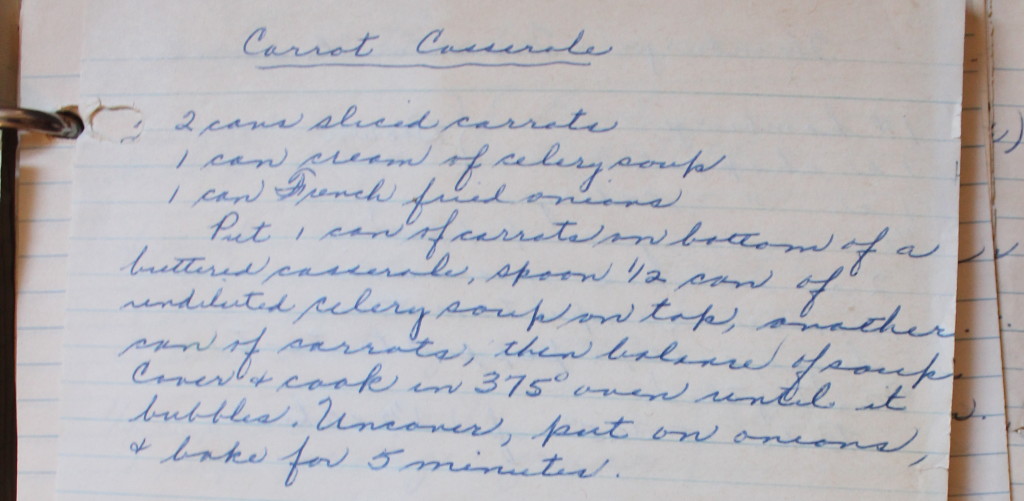 This recipe was extremely simple.  The hardest parts were splitting the cream of celery soup in half and waiting for the oven to preheat! This carrot casserole recipe will be so easy to add to any meal and you can squeeze it into the oven while your main course is cooking, too.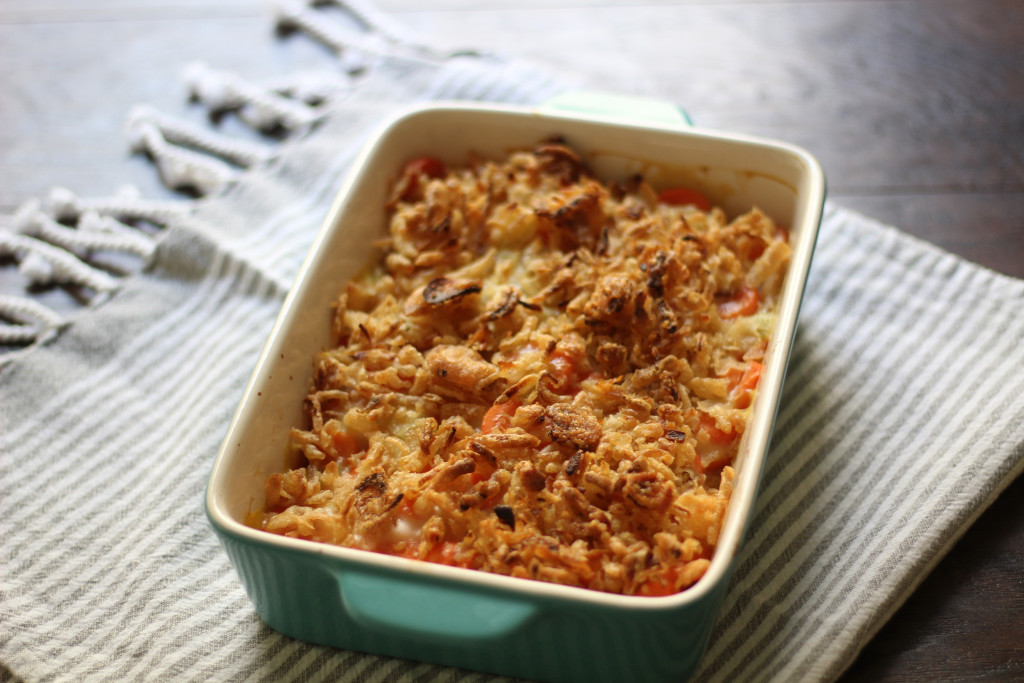 To be honest, I feel like every recipe lately has had some "cream of" soup in it. Even though its feeling a little repetitive, these carrots were really good. The celery soup helped keep the carrots from drying out in the oven. Those two main ingredients combined together perfectly to make a delicious vegetable dish. Then, adding the french fried onions to the top made it even better. The crunch and flavor of the fried onions really make this recipe extra special.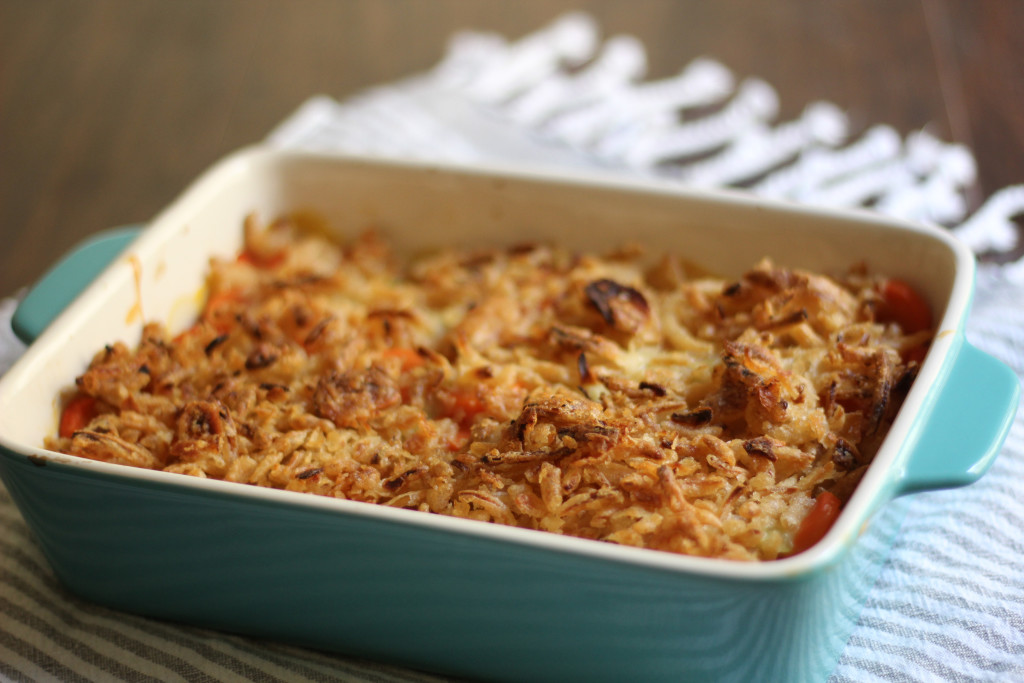 Vegetable casseroles like this carrot casserole are popular in our family still. These recipes frequently come out at large family gatherings, which make me remember Marguerite now that she's gone. I'm sure I'm not the only one who thinks certain recipes bring her to mind more than others.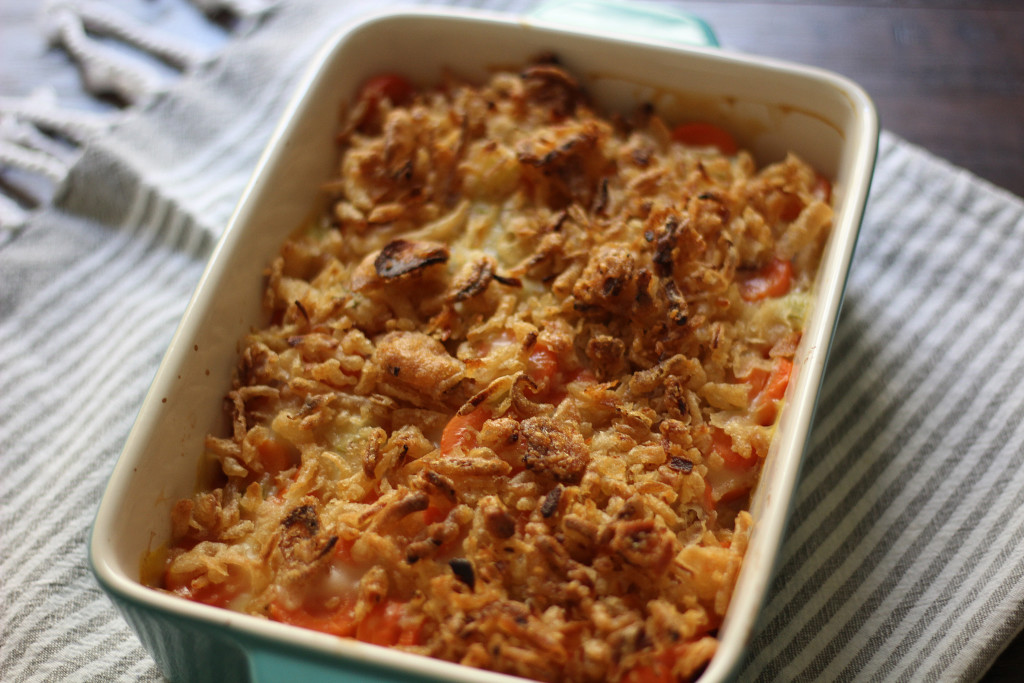 Servings

Prep Time

4-6

people

5

minutes
Servings

Prep Time

4-6

people

5

minutes
Servings

Prep Time

4-6

people

5

minutes
Servings

Prep Time

4-6

people

5

minutes
Preheat oven to 375 degrees. Grease bottom of casserole dish.

Put one can of carrots on the bottom of the casserole dish.

Spoon 1/2 the can of celery soup on top, then another can of carrots, and the remaining soup.

Cover and cook at 375 until it bubbles, about 15-20 minutes.

Uncover, put on onions, and bake for 5 minutes.